Sensational Ghanaian artist, Ismail Mohammad Sherif popularly known as Black Sherif has released visuals of his "Oh Paradise' song which is slated to be released on July 6.
In a tweet, he posted "Official Video for "Oh Paradise" out this Thursday"
The visuals of the song which comes off his award winning album "The Villain I Never Was" is an epitiome of the ecstasy of first love which is treasured and memorable in everyone's life.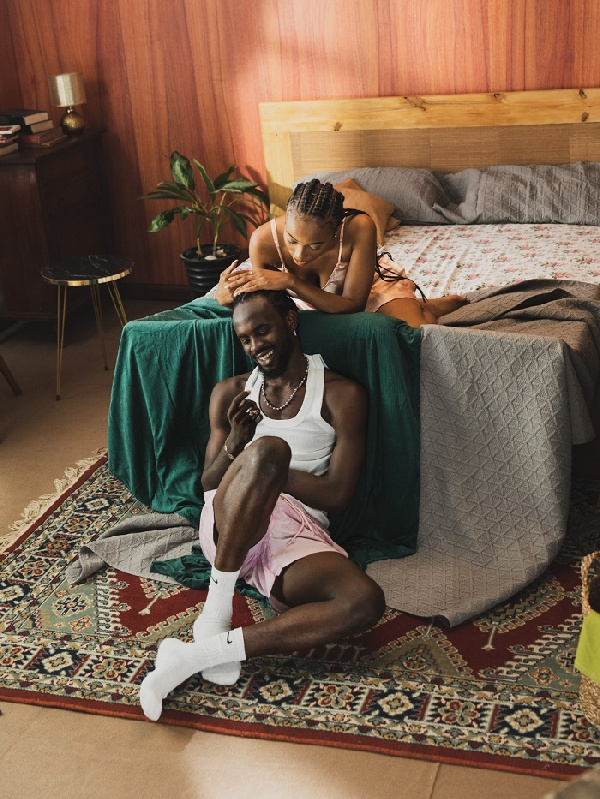 The video was produced by award winning Filmaker, Producer and Creative Director Award-winning Filmmaker | Producer at @luuknowofficial and North Production Ltd.
Paradise is a song by the rising phenomenal which culminated into controversy after father of the implied girlfriend mentioned in the song accused Blacko of being complicit of her demise and enjoined him to come clean on the relationship he had with his daughter since he didn't show up at the funeral neither did he meet him In person.
The theme of the song revolves around pain of a bereaved first love. It took the form of a dirge as audience resonated with the lyrics and rythm and many content creators created contents with the song.
Clementina Konadu, a student of Kumasi Academy Senior High died of a mysterious illness which plagued the school and claimed ithe lives.
He has been thrilling fans on his recent global tours, where he filled the 2,100-capacity concert venue Palladium Times Square in New York City, which was his first international performance after he was named the artist of the year.
His award winning album, "The Villain I never was" reached 80 million stream on digital music platform, Spotify which has earmarked the most streamed Ghanaian album on the streaming platform.
Earlier in the month of it's release, the Konongo Zongo star made his debut on the prestigious Billboard at no 12 on World Albums Chart. the album joined the likes o Stonebwoy's Epistle of Mama and Shatta Wale's reign which were the only Ghanaian albums to made it to the Billboard.