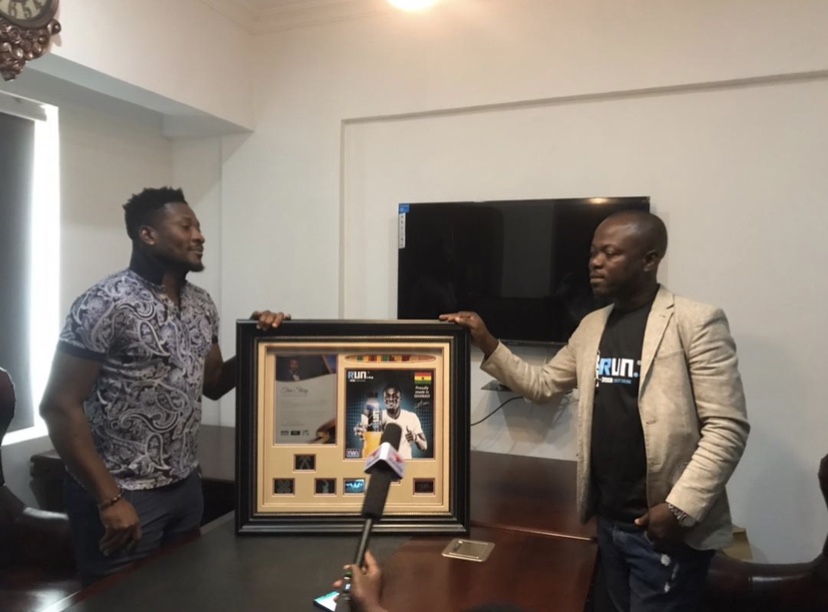 Twellium Industrial Company, through one of it's premium brands, Run energy drink has paid an honorary visit to its legend brand ambassador ASAMOAH GYAN to commend him on the occasion of his book launch.
The former captain and player of the Senior National Football team, the Black Stars who has been the brand's ambassador since 2017 just launched his first ever book titled, 'leGyandary' detailing his life as a successful footballer and entrepreneur.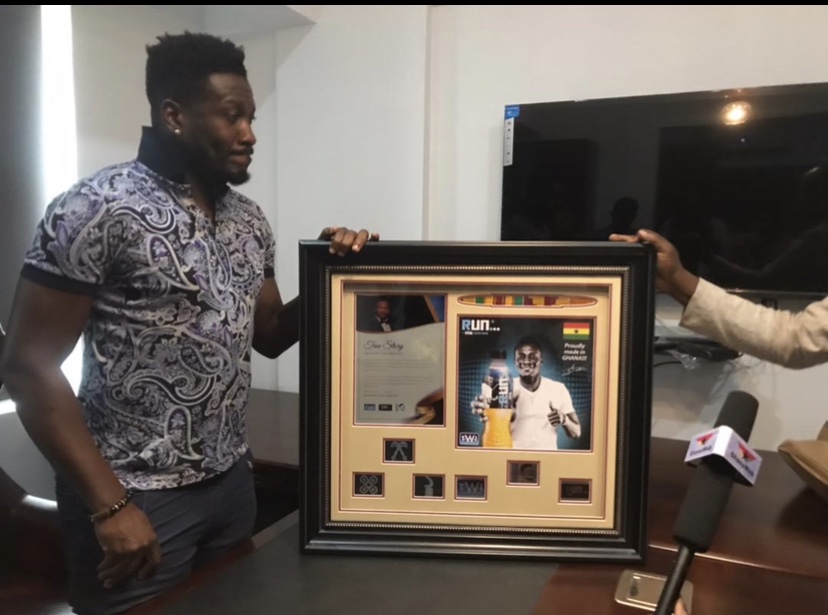 In view of this, a team from Twellium Industries, on the 10th of May, 2022 paid a visit to Asamoah to 'give him a pat on the back' for the good job done.
The team presented to him a black diamond as a sign of how much they cherish their brand ambassador . In addition, a citation was presented on behalf Twellium Industrial company limited to Asamoah Gyan.
Speaking in response to the symbolic gesture, Asamoah Gyan expressed his gratitude and applauded Twellium Industries for their consistency in producing up to international standard and yet affordable varieties of products to suit different demands and pockets of Ghanaians.
Asamoah Gyan also mentioned his plans to collaborate with Run Energy to embark on a nationwide tour to touch base with his fans. This he said will start from kumasi and in turn move to the other regions.
The former Black Stars' captain also noted that Twellium Industries has offered employment opportunities for a large number of Ghanaians thereby positively affecting the country's standard of living and GDP in the long run.
He encouraged the company to keep up with the great mission by investing heavily in the manufacturing industry and continue to uphold its high level of professionalism and its use of safe machinery as these are some of his key reasons for associating with the brand.