Today online shopping is a lot safer than it used to be. Retailers are using top-level encryption standards to protect consumers' personal information, and lenders are providing consumers with credit card safety features like the ability to verify a suspicious purchase or freeze a compromised credit card; Ghana is not left behind with a rapidly growing digital economy in the sub Saharan, a lot more small scale businesses are moving online.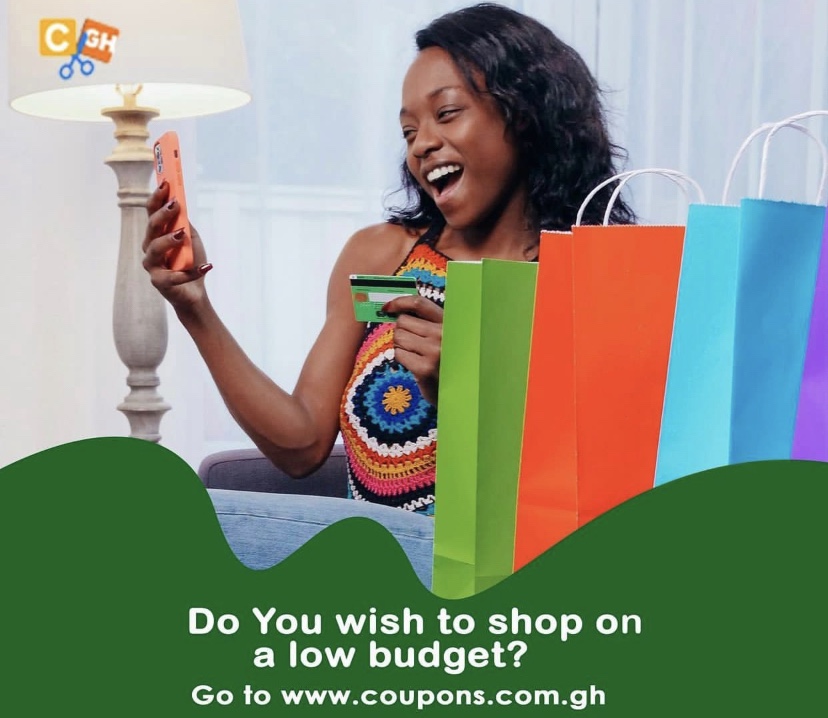 That said, there are still a lot of scams, threats and disreputable websites out there—which means that you still need to be aware of how to shop online safely. After weeks of research Coupons Ghana has found five online shopping safety tips to help you before you make your next online purchase.
5 online shopping safety tips.
Coupons Ghana is your number one discount website in Ghana with the biggest selection of the hottest deals at your favorite shops, restaurants, hotels,gymsandotherplaces.You can sign up today at coupons.com.gh as a consumer or shop owner now !
Shop with major retailers One of the best ways to shop online safely is to stick to major retailers. Companies like Amazon, Target and Walmart have the infrastructure in place to ensure that your transactions are as secure as possible. Not to mention return policies, price matching programs and other benefits that can help you get the most out of your purchases.
Shopping directly with a major retailer is also a good way to avoid the kinds of online scams and too-good-to-be- true deals that regularly pop up on third-party seller sites. When you buy clothing at Old Navy or outdoor gear at REI, what you see is what you get— and if you end up not liking what you get, you can send it back and try again. Yes,majorretailersoccasionallyget hacked—but when a corporation experiences an unexpected data breach, it quickly does the work to protect, reassure and (in some cases) reimburse consumers. Whether you're shopping for groceries, laptops or home goods, picking a major retailer like Walgreens, Best Buy or Home Depot is one of the best ways to keep your online transactions secure.
Avoid making purchases on public Wi-Fi
Only shop from a secure, private Wi-Fi connection. If you use an unencrypted, public Wi-Fi hot spot, other people might be able to observe your online transactions.
Make sure you only make online purchases on a private, password- protected Wi-Fi network. And if you can't access your home Wi-Fi network (or are online shopping while you're out and about), use your phone's data plan instead of connecting to public Wi-Fi.
Use a password manager
A password manager can help you create, store and retrieve secure passwords for every online shopping account you create. In fact, when Bankrate asked four cybersecurity experts how to protect your banking and financial accounts from hackers, using a top password manager software program was one of the key pieces of advice.
If you don't have a password manager in place, you can still practice good password security by choosing strong, unique passwords for each of your online accounts. Whether you're shopping, banking or streaming media, a secure password is essential. The best passwords combine upper and lowercase letters, numbers and special characters.
Use a virtual wallet
Consider setting up a virtual wallet. When you use a digital wallet to make online payments, your credit card data is both encrypted and tokenized. This means that no actual credit card numbers are shared during the online transaction.
Using a virtual wallet to make online purchases is generally more secure than typing your credit card number into a checkout form. In most cases, it also makes online transactions easier and faster. That's a win-win.
Set up mobile alerts
Set up mobile credit card alerts to help you track your purchases and keep an eye out for potential fraud. While most credit card issuers will automatically notify you when a purchase appears fraudulent, mobile alerts provide an extra layer of protection by allowing you to monitor your credit card transactionsinrealtime.Youcanset up alerts to let you know every time a purchase is made on your card, for example, or every time a purchase is made over a certain dollar amount. (Youcanalsorequesttoreceive mobile alerts when credit card bills are due or when credit card payments have cleared—which is a good way to keep track of payments and boost your credit score.)
While it's still a good idea to check your monthly credit card statements for unfamiliar transactions, mobile alerts can give you instant updates whenever there is new activity on your credit card accounts. This makes it much easier to flag anything that looks unusual or unexpected.
By Janet Owusu