MP for Assin Central Constituency, Kennedy Agyapong, has rated certain plant-bearing fruits like coconut, Cassava, and Palm-nut over one of Ghana's most exported products, Gold, during a speech delivered at the NPP headquarters when he filed his nominations for the Flagbearer of the party today.

The charismatic member of parliament filed his nomination to run the race for the too-close-to-call presidential candidacy of the ruling party, the New Patriotic Party and his sympathizers thronged the premises, cheering, lifting placards, and chanting his name as they vigorously threw their support behind the businessman. Other prominent persons include the former president of the Ghana Football Association, Kwesi Nyantakyi.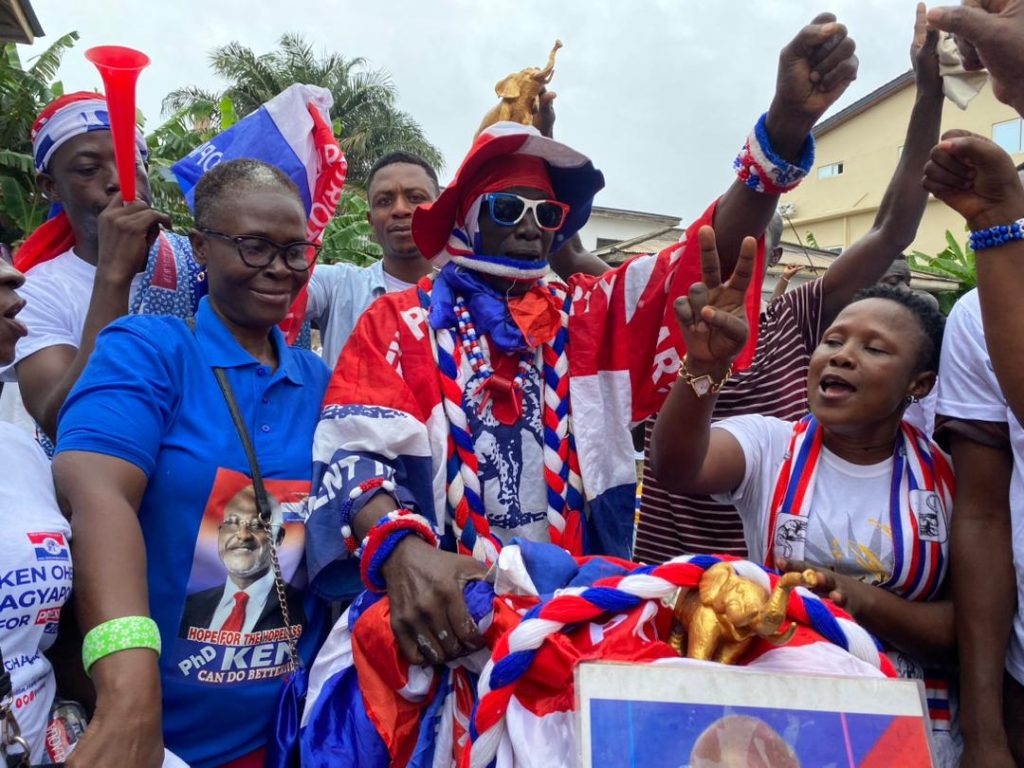 The businessman who is noted for championing the cause of industrialization to create employment made serious assertions that cassava, coconut, and palm nuts are more important and need to be prioritized over gold since their benefits outweigh those of gold.
The Member of Parliament asserted that they can be used for varieties of products, whereas Gold cannot. He outlined some of the products that can be made from the fruits and vegetables he outlined, including drugs, textiles, flowers, ethanol, and others.

"I have a vision. The vision I have set is, that the unemployed graduate youth have spurred me to come and open business so that they can find employment. I'm shocked that the land God blessed us, all the good things he has blessed us with we cannot use them to get money. I said cassava is important than gold, sugarcane is important than gold, Palm nut is important than gold, coconut is important gold. If you knew its use, you will know it is important. I went to Thailand and the minister of agric showed me 32 things produced from cassava. Can you produce 32 things out of gold? Pharmaceutical companies in this nation use cassava to produce drugs. it is used for flowers, biscuits, textiles for ethanol." He said.

He mentioned that these plants do not go to waste; hence, there is a need to ask questions about why Nigerians travel to this country to buy coconut. He also lamented how there is no coconut factory in the Western Region.

He expressed his gratitude to his supporters and reiterated his support for the grassroots, pledging his commitment to not disappointing the trust reposed in him. He urged them to vote for him since he was going "to beat Mahama hands down."

"Thank you all so much for coming here to support me, I believe in you the grassroots. I plead with you to support me and I will not disappoint you. I will serve you like a servant if you elect me to be your flagbearer. I will beat Mahama [a former President John Dramani] hands down if you vote for me. Let's embark on house-to-house campaign by visiting polling station executives. Vote for me to maintain the presidency in the hands of the grassroots," he remarked.

The New Patriotic Party will conduct a special Congress on August 26 to sieve the number of aspirants for the November 4th main flag bearer's election by over 33, 000 eligible party faithful, which includes delegates, National executives, and the party executives