Lead blogger of The1957news, Nene Odompleh, and his staff paid a courtesy call on the CEO of EIB Network Ltd. & Chairman of Empire Group EIB Network Ltd, Nat Kwabena Anokye-Adisi, known as Bola Ray, ahead of the brand's 3rd anniversary.
In the cocktail hours of August 10, the team, which included Richmond Ampofo Fordjour, Michael Tobi Ashiwaju, and Godwin Alade, was warmly received by the media personality, who had a fruitful conversation with them in the ambiance of his office.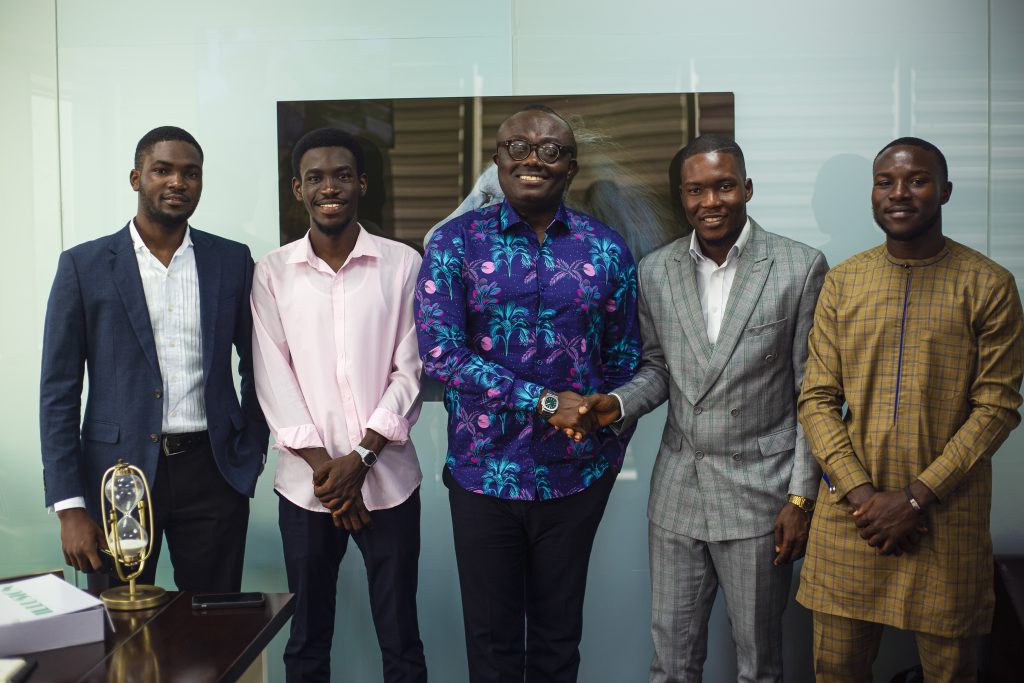 Bola Ray pledged his unwavering support for the budding media brand and spurred them to impact society. "Great perspective I'm happy and willing to hold hands. Let all get to the finish line. I always tell people that let's dream big, let's put out ourselves. let's lead and leading, let's serve and in leading and serving, let's impact society. That is the essence of life." He said.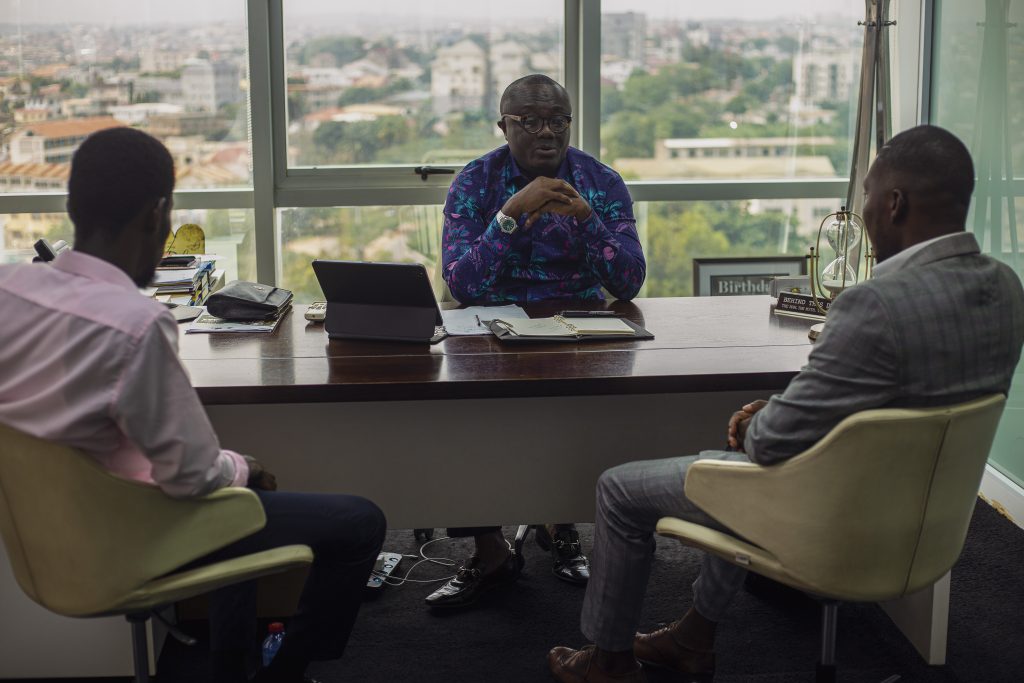 He commended Nene Odompleh and the team on their efforts geared towards impact, placing emphasis on leaving footprints as they navigate their way to reaching their dreams.
On behalf of the team, Nene Odompleh presented a new clothing line branded Illusion to Bola Ray. He admired the quality, branding, and name of the brand. Nene Odompleh went on to congratulate Bola on his silver jubilee celebration as a media personality and gave him all the accolades for the great strides he has made in the Ghanaian media landscape, which has had a wide range of impact.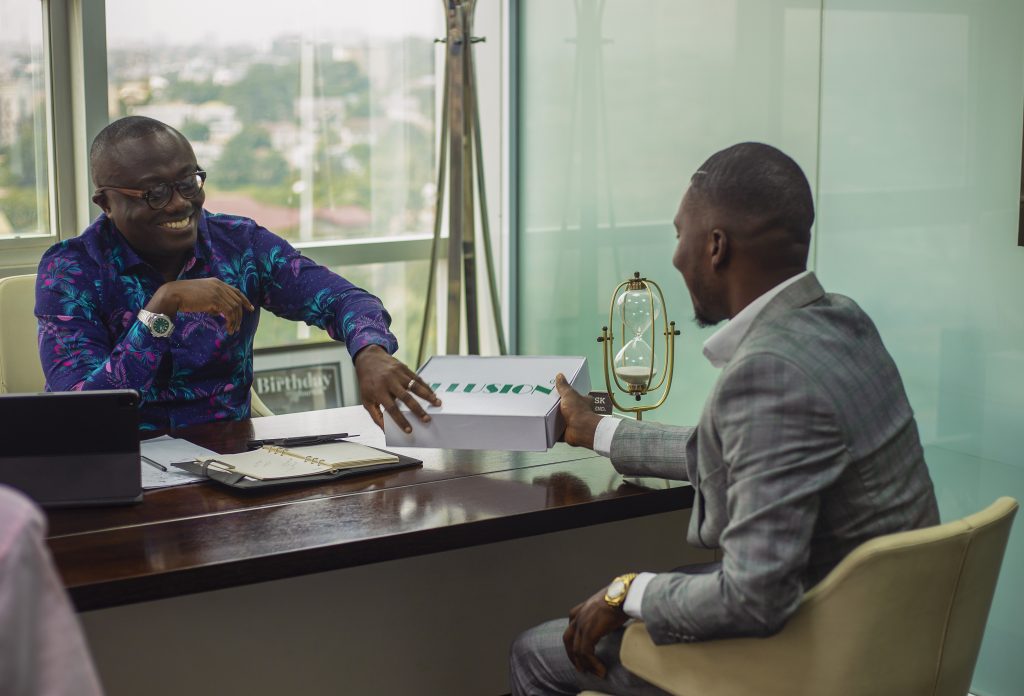 The1957news is a subsidiary of 1957Network, a media company that serves current affairs, politics, entertainment, lifestyle, personal profile, and sports news.