A young boy who was spotted in a video applying his efforts to pull his stuck Fanmilk trolley out of a porthole during a heavy downpour on June 21 has received benevolence from two good Samaritans.
In a Facebook post, Music Producer Fred Kyei Mensah popularly known as Uncle Fredyman reported that according to "divine intervention" the young boy's condition touched the heart of two good Samaritans who have offered him a schooling opportunity among others.
He wrote that when he was was located by Roni Nicol, Deputy Chief Executive Officer , State Housing Company and one Evangelist Prince Adu Asare, the young man narrated that he had to ply that trade to cater for his education once help was came from nowhere.
"By divine intervention, someone took a video of his ordeal in that harsh weather condition and posted it on the social media. It caught the attention of some good Samaritans like Roni Nicol and others and decided to locate him. He was duly found and when asked he said, he needed to make some money to continue his education since there was no help that's why he was involved in that trade." He stated
In his final words, he quoted an Akan adage in English "Good beads don't rattle" implying that the good ones in society do not make noise or flaunt their benevolence or riches. He then urged all to continue to offer benevolence to people in their own way.
"May the architects of this godly act, never lack. Let's continue to help others in our small ways as we can, as espoused in Proverbs 3 vrs 27-28. God bless all givers and helpers.
Good beads don't rattle." He wrote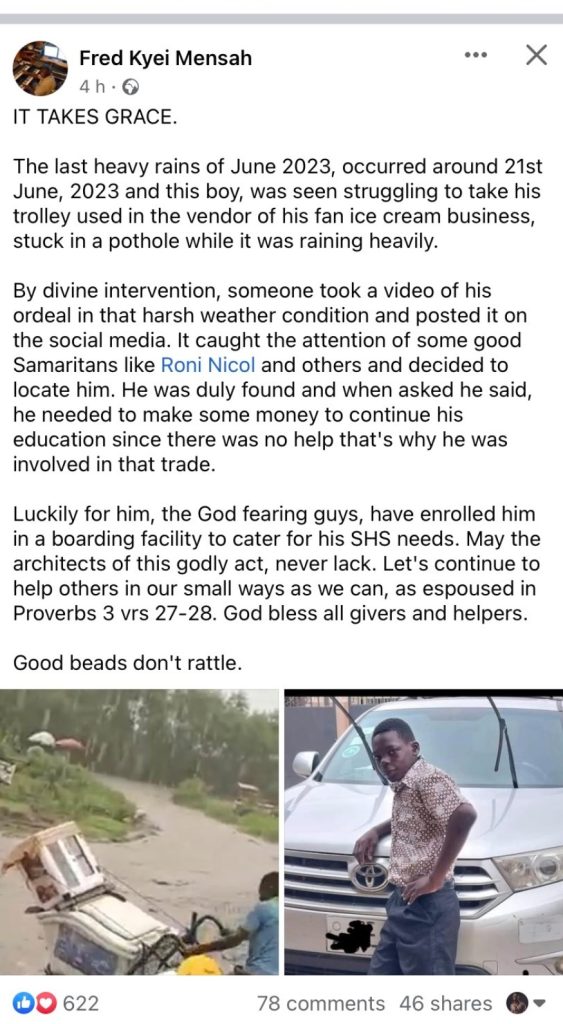 Following a series of posts by one of his benefactors, a radio evangelist, Prince Asu Asare, who heads the True Gospel International church, located him following his post on June 26 where he wrote "I thank God have officially gotten in touch with this noble boy."
He posted photos of handing out cash to the boy and promised to cater for all his educational expenses at The Royal Beacon School where he has been enrolled.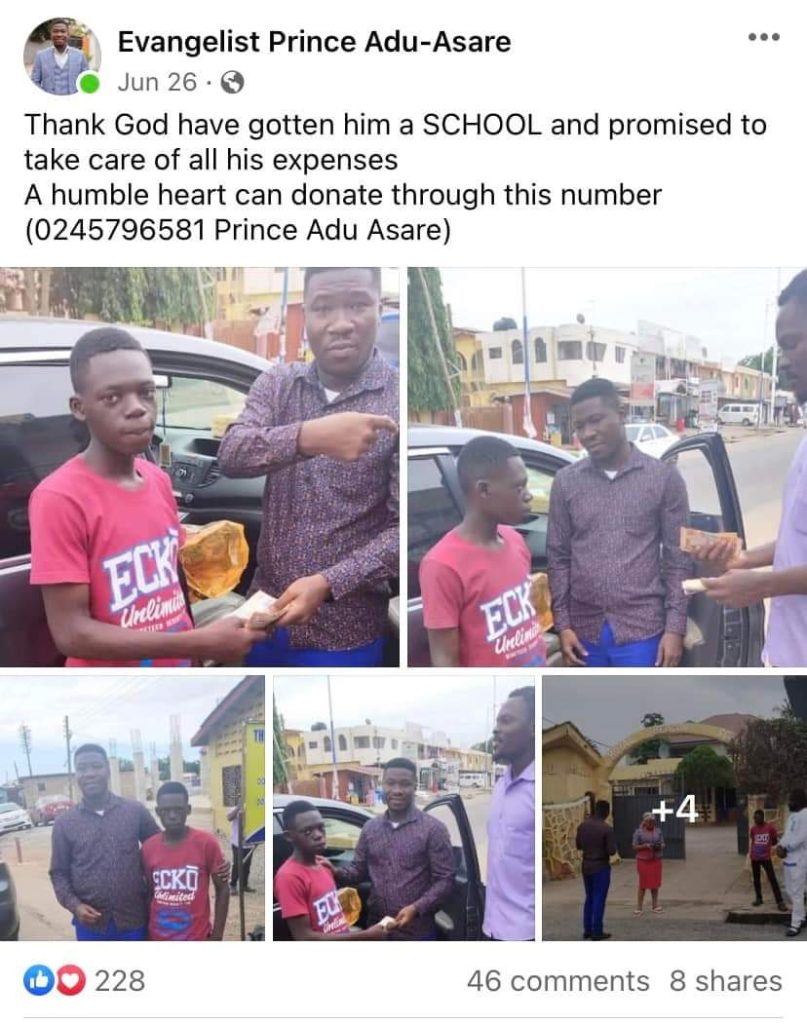 The benevolence did not end with his education as he also bought a phone for the young boy expressing his joy at reaching out to be a blessing to him.
"Thank you Jesus!!! Thank you Jesus!!!
Am really happy to be a blessing to this humble boy
He's gotten a new phone as well" He wrote

They followed up and visited the home of the boy which was in a destitute state. In a meeting with his immediate family, his mother also received a brand new phone.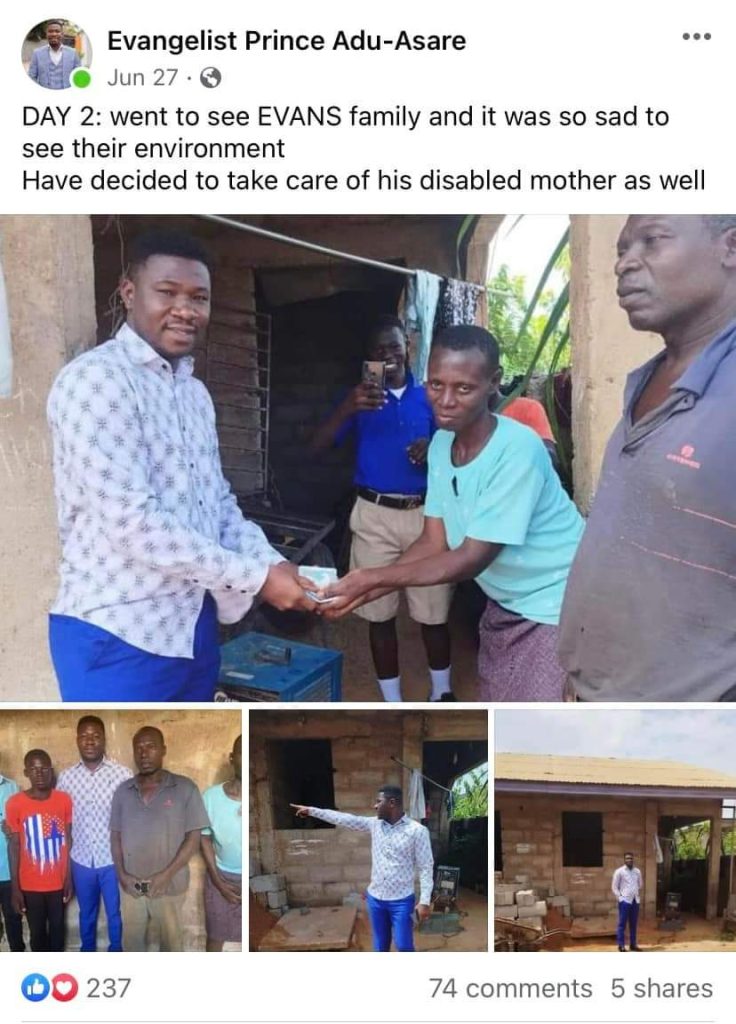 Evans' story touched the heart of many Ghanaians as video of his relentless effort to pull his fanmilk trolley out of the porthole surfaced on the internet and became a prayer of help for many as well as motivation.
His video ganered much views on social media which has pointed good Samaritans his way. This happens to be another positive impact of social media offering help to persons whose conditions went viral