Pastor Elvis Agyemang, the man behind "Alpha Hour", a renowned 12 am midnight online prayer platform joined by many citizens across the world.
The Man of God made it known during last night's episode of the online prayer session that, he would be at Circle today.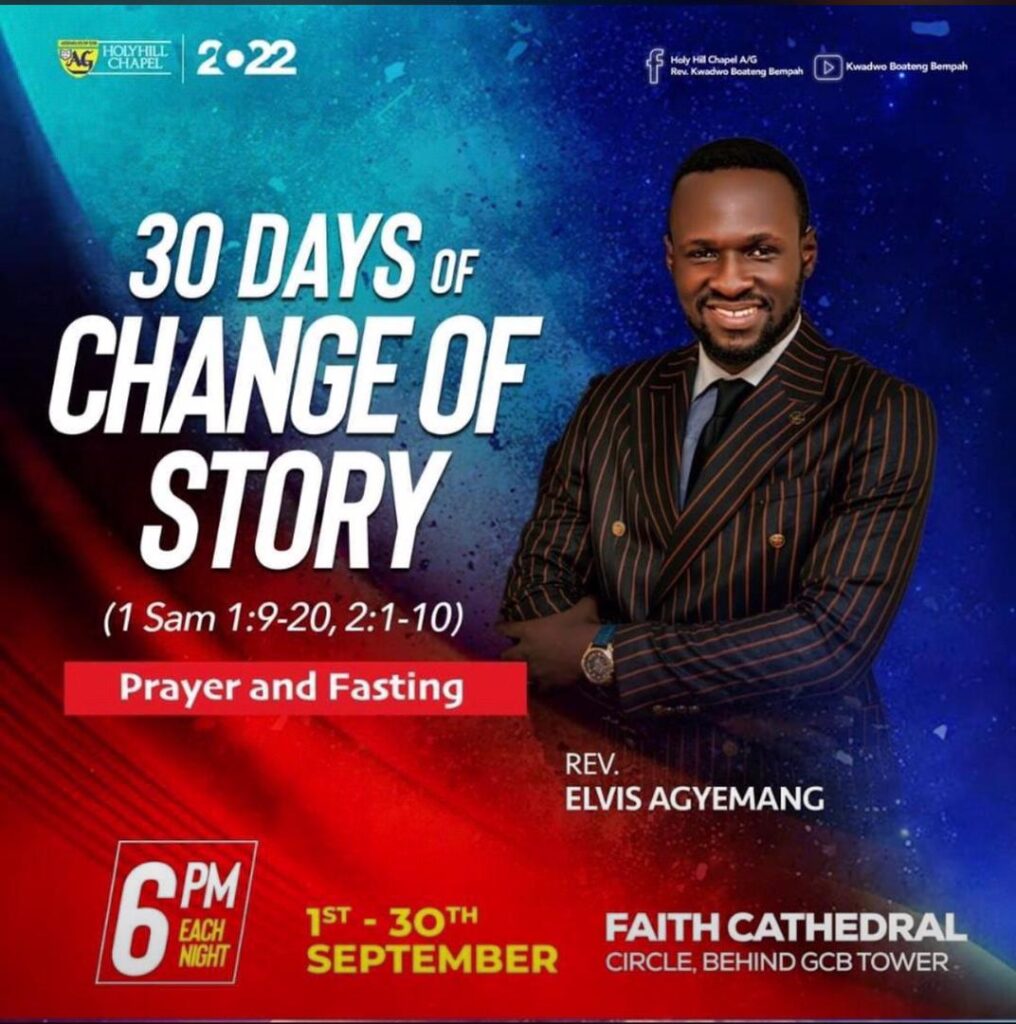 Rev. Dr. Kwadwo Boateng Bempah, the founder of Holy Hill Assemblies Of God's "30 Days Of Prayer and Fasting For Change Of Story" ends God willing tomorrow,thus a day after Pastor Elvis' impartation at his church auditorium today.





The program kicks off at 6pm today (29th September,2022) at Circle behind the GCB tower - Holy Hill Assemblies Of God Church.