Ghanaian broadcaster, Berla Mundi is set to organize her first major conference: 'The BYou Conference', as part of activities scheduled for the year, under her career and guidance project for young Ghanaian women, 'B.You by Berla Mundi'.
The ever-anticipated Conference comes off on June 4, 2022, at the Fitzgerald in Cantonments, and is aimed at inculcating skills and traits of core entrepreneurship into the youth., to propel them along their life and entrepreneurial journeys.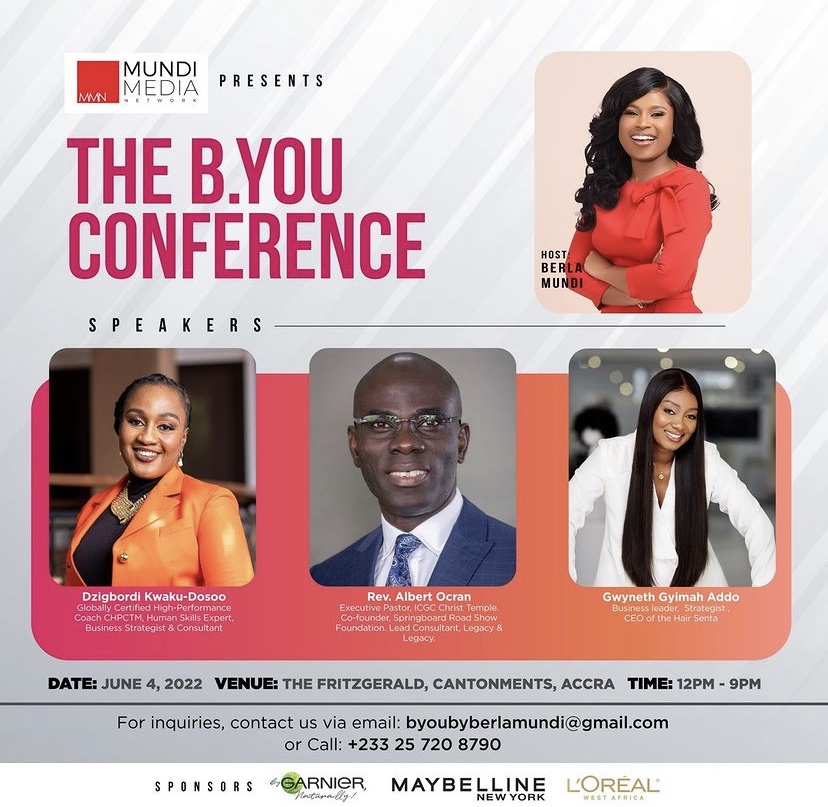 The conference will also provide exclusive sessions with some of the best brains and most experienced resource persons in the field of brand building, career guidance, entrepreneurship and life skills.
The one-day conference would have three sessions with three power speakers: Rev. Albert OcranExecutive Pastor, ICGC Christ Temple and Co-founder of the Springboard Road Show Foundation, as well as Lead Consultant at Legacy & Legacy, DzigbordiKwaku-Dosoo, Globally Certified High-PerformanceCoach CHPCTM, Human Skills Expert, Business Strategist & Consultant, and Gwyneth Gyimah Addo, Business leader, Strategist, CEO of the Hair Senta.
There would be a surprise key note speaker, who has over 20 years of global experience on corporate brand building and a superwoman in the world of technology.
Also expected to speak at the event would be Adeline Asante-Antwi, Marketing Manager- L'Oréal West Africa, whose core interest is in building the right career, and a rep from Absa Bank Ghana Limited, onFinancial Independence.
WONDERING HOW TO REGISTER?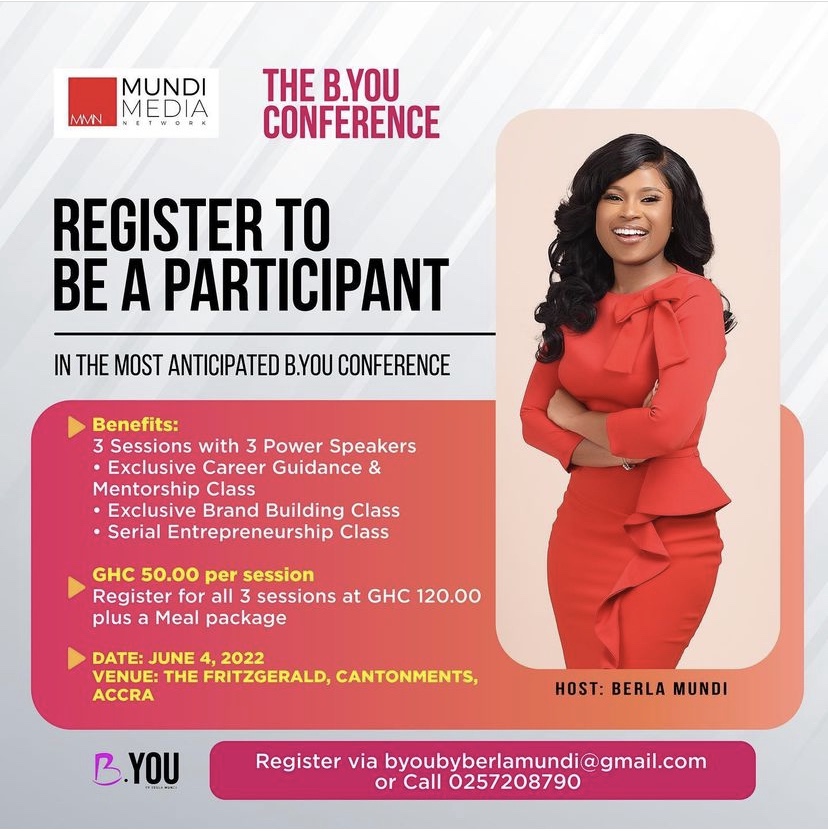 To qualify as a participant, register for all three sessions at just GH₵120.00 including a meal package.
However, a session goes for just 50 Ghana Cedis (GH₵50).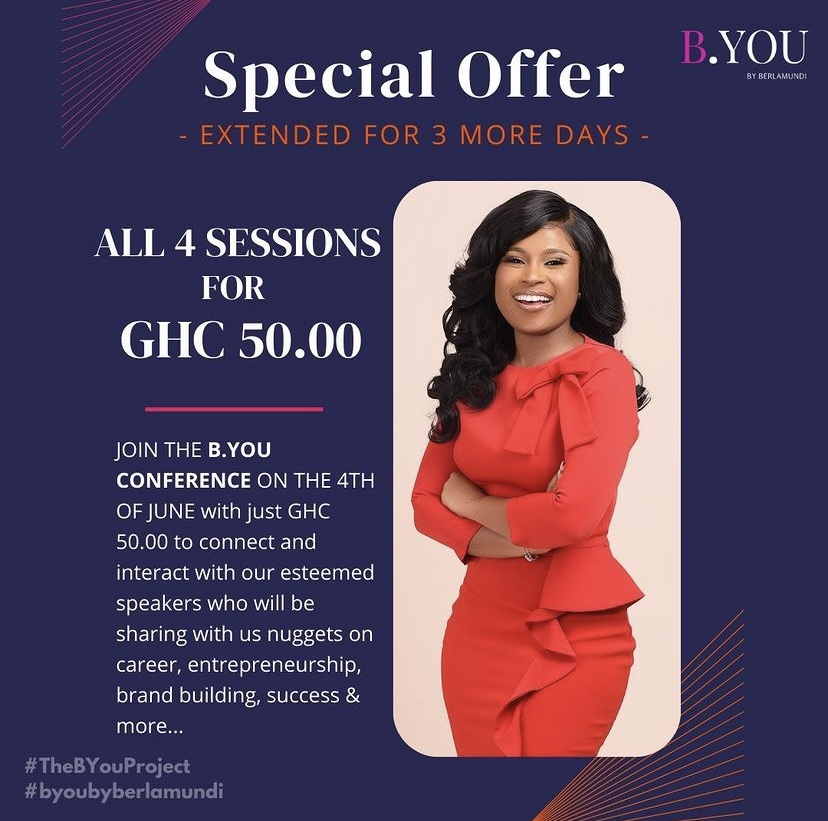 The conference isn't leaving out business owners as enviable packages are in store for them. Join the conference's business expo to showcase your business, grow your market and intensify your network with other business owners.
Package for non-student entrepreneurs includes one stall, one table, two chairs, a stall tag and a social media promotion all at 300 Ghana Cedis (GH₵300.00).
However, student entrepreneurs with valid ID Cards gets one table, one stall, two chairs, a stall tag and social media promotions at 150 Ghana Cedis (GH₵150.00).
Register via byoubyberlamundi@gmail.com or call 0257208790.
You can also visit the byoubyberlamundi website: www.berlamundi.com for more.