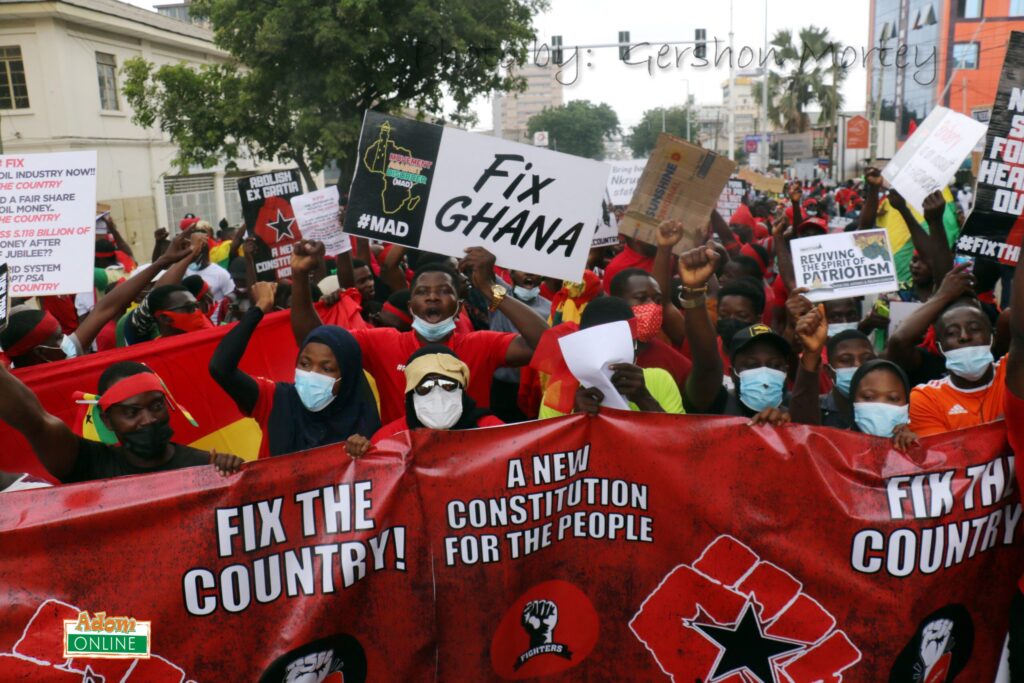 Pressure group #FixTheCountry movement has called on the government and the police administration to constitute an independent investigative body made up civilian experts to probe the rising number of police and other security agencies' extrajudicial killings. The group made the call at a press conference held by it's Conveners at Centre for Democratic Development(CDD-Ghana) office in Accra today, June 1, 2022.
Addressing the media at the press conference today, a leading member of the group, Felicity Nelson said the there is a surge in extrajudicial killings in the country is due to lack of accountability for such killings. She said the Police Professional Standard Bureau(PPSB), a body of the police service tasked to deal with complaints from the public on the misconduct of police officers have been inactive.
Felicity said the inactiveness of the PPSB is the reason why police officers commit crimes and go back to post without being investigated.
She said it is time for the country to explore independent mechanisms such investigative bodies made up of civilian experts to restore public confidence in the service.
During a media interview on Citi fm, an Accra based radio station, Convener for #FixTheCountry said they will petition some international and state Institutions on the establishment of the independent body.
Oliver Baker-Vornawor said the group will petition the UN Special Rapporteur On Extrajudicial, UN Special Rapporteur on Freedom of Association, the Commission on Human Rights and Administrative Justice(CHRAJ) and Parliament House. He said he is optimistic all petitions will be sent by next week.
The Convener said a consultative process for a private member bill for the formation of the independent body is currently ongoing.