In accordance with either working or being busy throughout the year, there's a vital need to take a breather and experience some fun games since all work and no play make Jack a dull boy.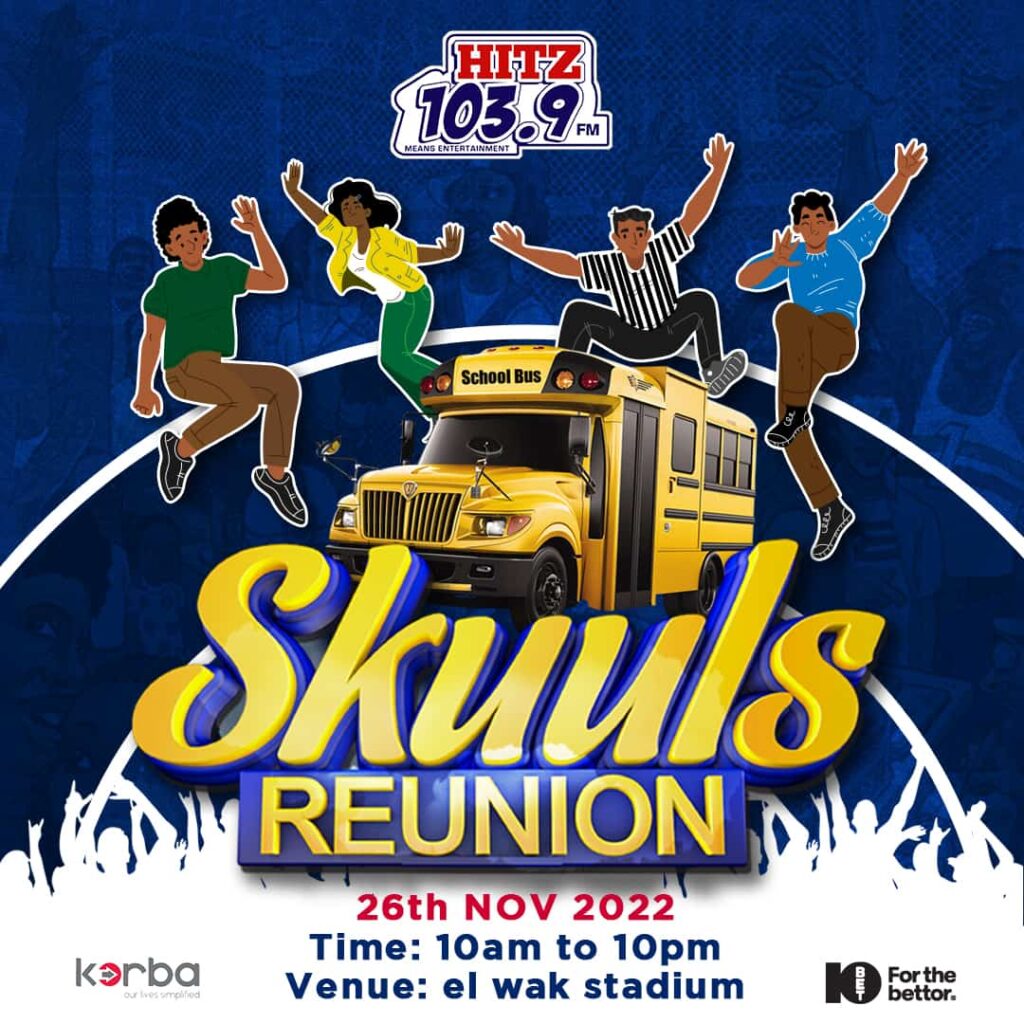 The long wait has been diminished and the heat from this year's edition of the Skuuls Reunion is quite unique and massive than what you have bargained for.
Over the years, Hitz FM's then "Old Schools Reunion", now "Hitz FM Skuuls Reunion" has been an amicable and large dias for old students from the various Senior High Schools throughout the country to meet, have fun, revive memories and recreate new ones.
Good memories are expected to be cherished, thus, being a part of it undoubtedly blooms happiness and gladdens the heart.
Socialization and good networking between diverse alumni from various secondary institutions have been second to none in Skuuls Reunion diaries.
Indeed, this is a most looked-for event, although it once vamoosed from the system, it has finally been revamped.
Organizers, under the aegis of Joy FM, with Hitz FM serving as the brand lead, wish to welcome over 100,000 individuals at this year's edition of Skuuls Reunion.
Meanwhile, amongst the games lined up for the event are arm wrestling, charade, gari soaking, and appreciably more.
There'll be exhilarating music performances from some selected artists to aid spice up the occasion with good and beautiful tunes.
Mr. Max Fugar, Head Marketing at the Multimedia Group, indicated that the event has been slated for Saturday, 26th November 2022 and the venue is Elwak Sports Stadium, Accra.
Hitz FM Skuuls Reunion is however powered by Hit 103.9 FM which means entertainment.
Be a part of this year's Skuuls Reunion, meet up with long-time no see pals, reminisce about your secondary school days, and prepare for a mind-blowing bundle of excitement, enjoyment, and entertainment.
Written by Salome Kwaw, the1957news.com