Loyalty Insurance, a wholly Ghanaian owned insurance company yesterday, 17th May 2022 held its 5th Anniversary at the plush Marriott Hotel, Accra.
Speaking at the ceremony, the Managing Director of the company, Mr. Ernest Frimpong highlighted key successes chalked by the company within the past 5 years of its operations.
"As a company, we took the decision to walk a path of sustainable organic growth. This philosophy has guided us in our daily decision making and activities" he said.
Mr. Ernest Frimpong added that, the company started making under raising profit in their 4th year of operations. The company's under raising profit in 2020 was Ghc 900,000.00 and subsequently moved to a little over 1 Million Ghana Cedis in 2021, representing a growth rate of 14% between 2020 and 2021.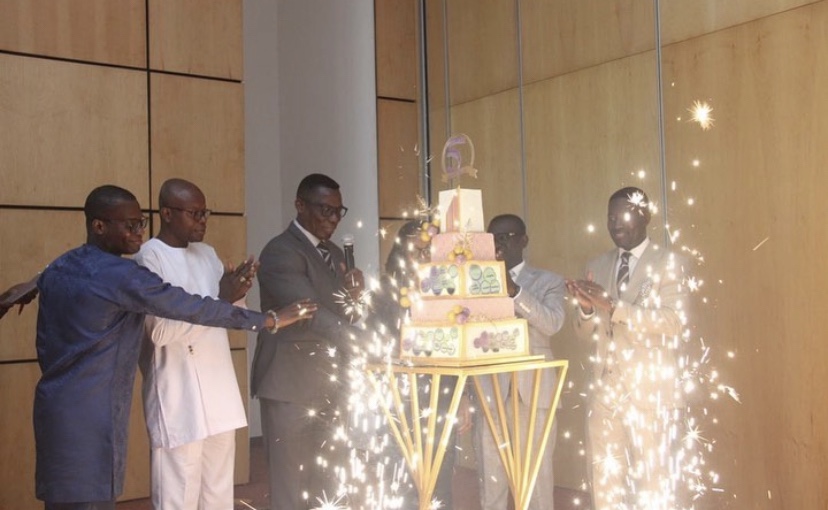 Total assets of the company also increased from 50.7 Million in 2017 to 59.2 Million in 2021, representing a growth rate of 278%.
Meanwhile, the premium income of the company also saw a great growth as it increased from 1.5 Million in 2017 to 20.4 Million in 2021, representing a growth rate of 1,236% over the period and an average growth rate of about 102%.
According to Mr. Ernest, the company's Capital Adequacy ratio since it's inception has always been above the National Insurance Commission's (NIC) required figure.
"In fact in 2021, the capital Adequacy ratio of Loyalty was 868% which is far more than NIC's required standard Capital Adequacy ratio of 150%" he stated.