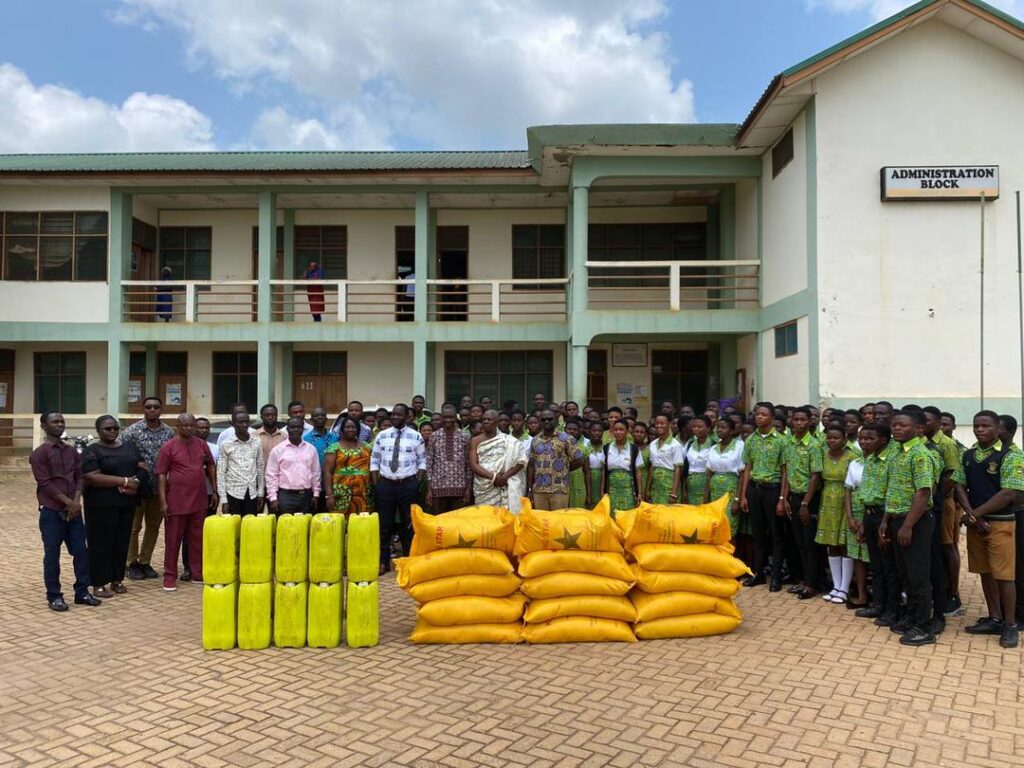 The problem of food shortage in all senior high schools across the country which has been a challenge that the government has been working on resolving has received a positive action
from the Old students of Tepa S.H.S in the DIASPORA and in collaboration with (1987 students year group) helping to solve the school's food shortage.
Tepa senior high school, known as one of the best schools in the Ashanti Region, precisely Tepa is experiencing food shortages in the school and all other opposing challenges associated with it.
As a result of this, the Old students of the school in the "DIASPORA and 1987 students " have contributed a huge amount of money which was used to buy bags of rice and cooking oil to support the school to solve the recent challenges the Free senior high school policy has posed.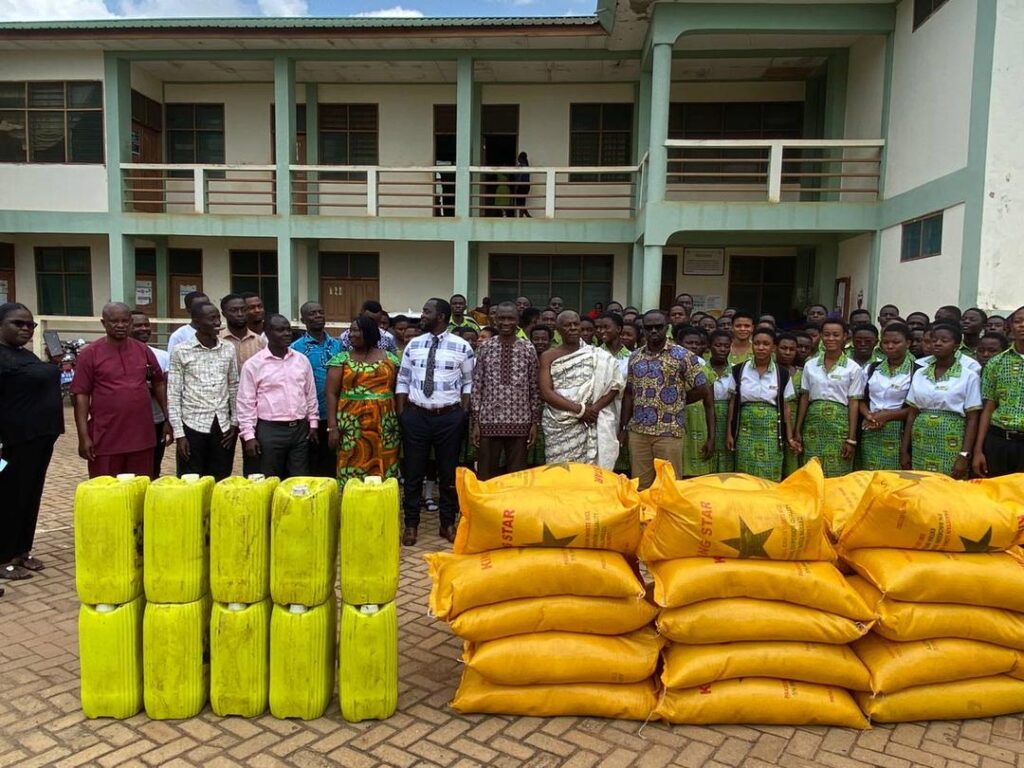 However, after the donation, the students of this school promised to be back again soon to support the school and make learning possible for the students.
They believe this will serve as an example to many Ghanaians not to forget where they started from.
Executives of the Association
CHAIRMAN——DR CHARLES ASUBONTEN
GLOBAL COORDINATOR —-MR STEPHEN ACHEAMPONG AKA BULAWAYO
ORGANIZER—-MR DOMINIC KUSI
TREASURER MRS VIDA HAGAN
AKA MADAM ABBA
SECRETARY MR—- JOSEPH KANKAM
This is a commendable act displayed by the old students of Tepa Senior High School.
We are appealing to all old of TEPA senior high school aka TOSA TO THESE INDIVIDUALS to join support Tepa senior high school kindly contact us on
DIASPORANS
MR STEPHEN ACHEAMPONG
614 432 5830
LOCAL
MR JOSEPH KANKAM 0244449574
MR DOMINIC KUSI 0244565706