Manchester United goalkeeper André Onana saved the team from splitting the points with Copenhagen after he saved a penalty in the dying embers of injury time to put Manchester United ahead of Copenhagen.
Manchester United managed to seal a win and three points to stay third on the table in their group, with the only goal in the game coming from embattled defender Harry Maguire.
However, the beautiful headline Maguire made would have been dashed into pieces if André Onana had not saved a penalty in the 90th +5 minute of the game to sail the Reds to securing the three points.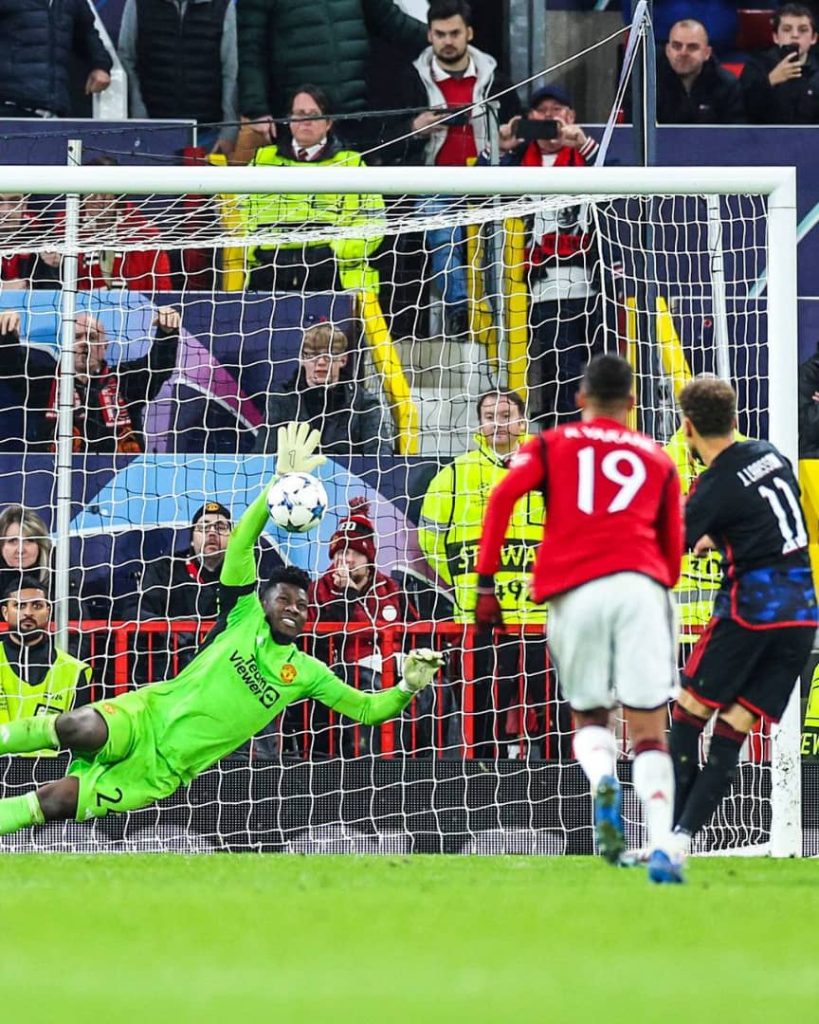 A penalty, which was reviewed and subsequently awarded after McTominay's attempt to dash the ball out of danger, swung his foot, which missed the ball and caused a foul as a Copenhagen-shirted man's head nearly became the target.
After he was booked on a yellow card, Andre Onana saved the day to keep a clean sheet after consecutive goal concessions and losses in the Champions League fixtures.
Center-back Harry Maguire broke the deadlock in the game and gave United the win after sliding a header into the angle of the net following a cross by Christian Eriksen after the ball was ricocheted by a clearance from a corner in the 72nd minute.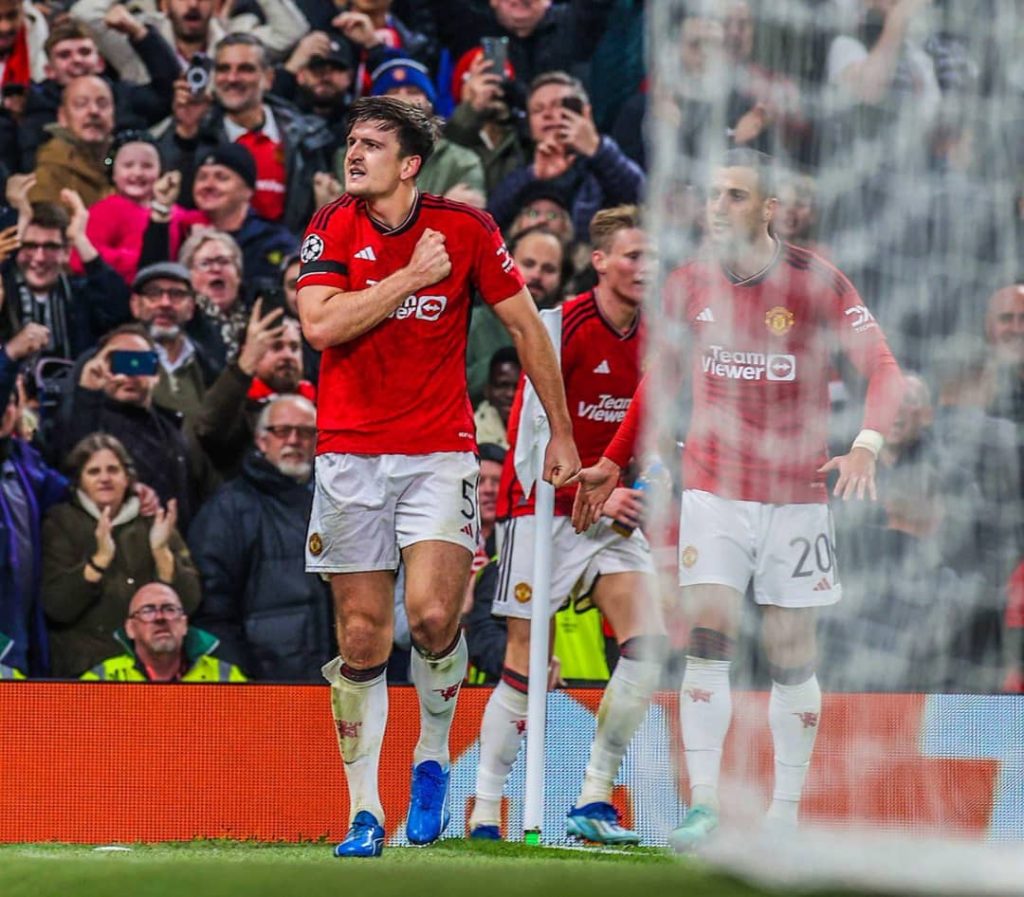 The goal happens to be a miracle to spur Maguire back into form following an impressive performance in their Premier League win against newly promoted Sheffield United, where he was awarded Man of the Match.
On the other hand, Bundesliga giants Bayern Munich crushed Turkish side Galatasaray in a 3-1 defeat to clinch the top position of the group table with 9 points, with Galatasaray holding 4 points to sit behind the Bavarians.

Manchester United sit 3 on the table with just 3 points out of 3 games after losing to Galatasaray and Bayern Munich and celebrating their only win over Copenhagen, whose exit lurks with just a point accumulated after three games.