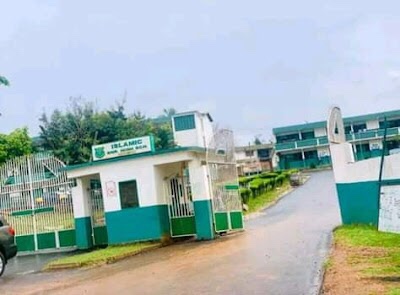 Over thirty(30) students of the Islamic Senior High School at Abrepo in Kumasi have sustained various forms of injuries following reports of police officers firing tear gas into protesting students in the early hours of today, June 3, 2022.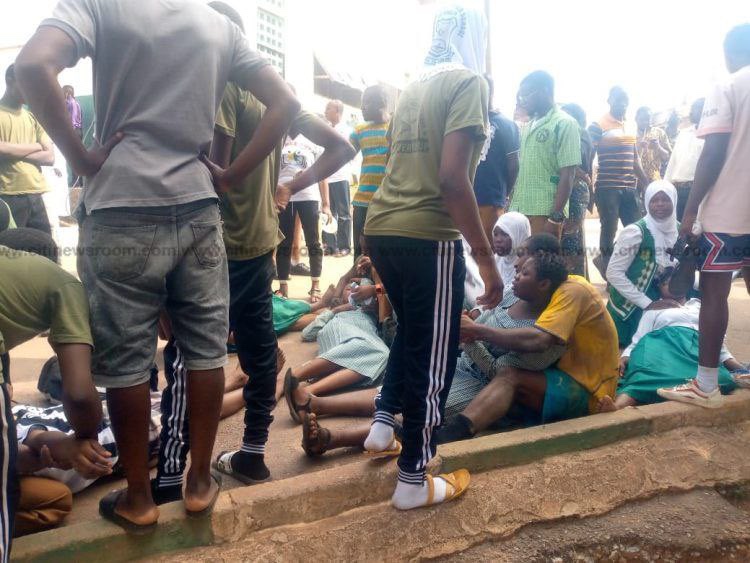 The injured students were rushed to a nearby health facility for medical attention and have been admitted since. Reports indicated the students were protesting against rampant accidents in front of the school.
According to school authorities, the protesting students blocked the road leading to the entrance of the school making it impossible for vehicles to access the school campus and move out as well. This action they said prompted an invitation to the Ghana Police Service to come restore calm and order at the school.
Various video footage circulating on social media shows how some of the students were lying down unconsciously with others running to safety for their lives.
Meanwhile, parents of the students have beseiged the entrance of the school after they denied access to go check up on their wards after hearing the news.