LittleBigSouls Ghana, a non-profit organization dedicated to advocating on important challenges of prematurity and the reduction of preterm babies born in Africa, has launched "Purple November", a month-long campaign to create awareness on prematurity in Ghana.
The launch, which took place on Tuesday, November 1 at the British Council, featured various stakeholders such as Dr. Hannah-Lisa Tetteh, Medical Doctor, and General Practitioner, Dr. Nana Okai Brako, Head of Paediatrics, Greater Accra Regional Hospital, Dr. Cyprian Brimeh, and many others who shared information on the highly neglected subject of premature babies.
Premature babies are those born before 37 weeks of gestation. According to the World Health Organization (WHO), an estimated 15 million newborn babies are born prematurely each year around the world, with 1 million of these babies dying each year. Complications from preterm birth are the leading cause of death in children under the age of five. With current, low-cost interventions, 75% of these children could be saved.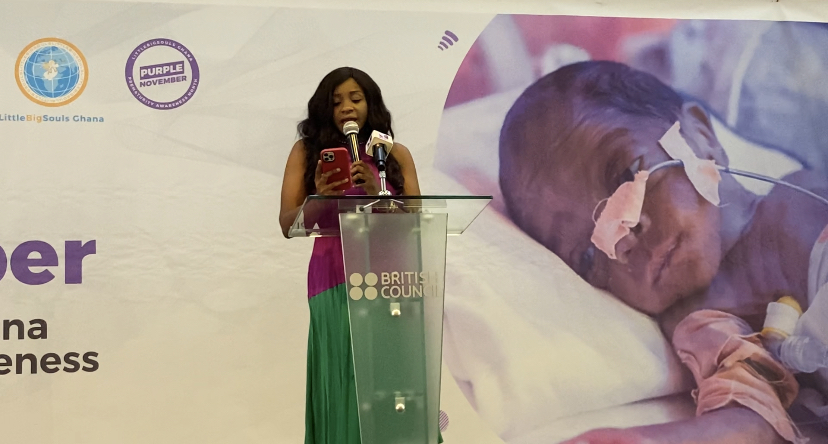 Dr. Hannah-Lisa Tetteh, who spoke about the causes of baby prematurity at the ceremony, stated that activities such as domestic violence, substance abuse, and smoking, among others, significantly contribute to baby prematurity and thus advised pregnant women to avoid engaging in such activities as they can have a variety of effects on the babies and cause premature birth.
Dr. Nana Okai Brako, Head of Paediatrics at the Greater Accra Regional Hospital, also stated at the launch that Ghana lacks the necessary facilities to handle these situations; however, the Greater Accra Regional Hospital has worked hard over the years to improve the care given to preterm babies and their mothers.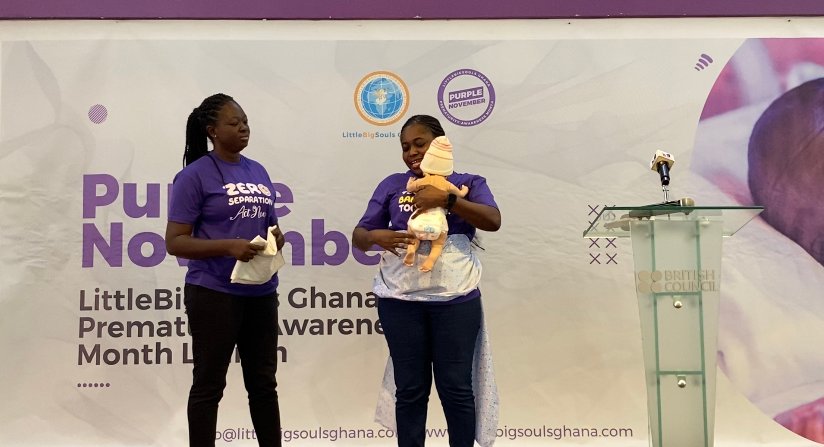 He revealed that preterm babies' digestive systems are sometimes underdeveloped, and when food loops into their stomachs, it usually leads to complications. "The best food for preterm babies is the mother's own breast milk that has been tailored to deal with what is in the intestine," he said.
He did, however, add that mothers are sometimes unable to introduce enough break milk for the babies, which is another complication affecting the country, and that the Ghana Health Service is currently working around the clock to accommodate itself with breast milk pallets to support babies whose mothers are unable to break feed them after being born prematurely.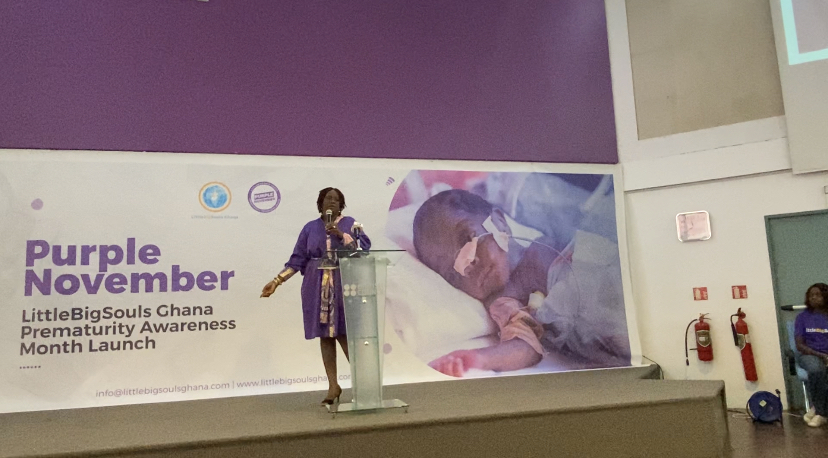 Linda Yeboah Boateng, Nurse in Charge of Kangaroo Mother Care at the Greater Accra Regional Hospital also encouraged mothers at all times to practice the Kangaroo Mother Care to help give more warmth to premature babies and also help speed up their growth. 
LittleBigSouls, together with three other charities created the World Prematurity Day, marked on November 17, every year, to highlight this grave issue and to drive awareness on a global stage.
This year for World Prematurity Day, LittleBigSouls is raising awareness about Kangaroo Mother Care (KMC), donating equipment to Neonatal Intensive Care Units and climaxing the month-long awareness campaign with a "Cause for Praise" event for preemies with the global call to action "A Parent's embrace: a powerful therapy, enable skin-to-skin contact from the moment of birth."
Visit www.littlebigsoulsghana.com for a month-long event calendar and follow LittleBigSoulsGhana on social media for activities.