Five-time Ballon d'Or winner, Christiano Ronaldo received massive love from three fans yesterday in Portugal's UEFA EURO qualification game against Bosnia and Herzegovina at Luz Stadium. 
 
Though the Alnassr star failed to add his name to the score sheet, fans didn't cease to love him less as a pitch invader with a Portuguese flag hugged him, did Ronaldo's Suiiiiiii celebration with him, raised Ronaldo, and knelt at his feet.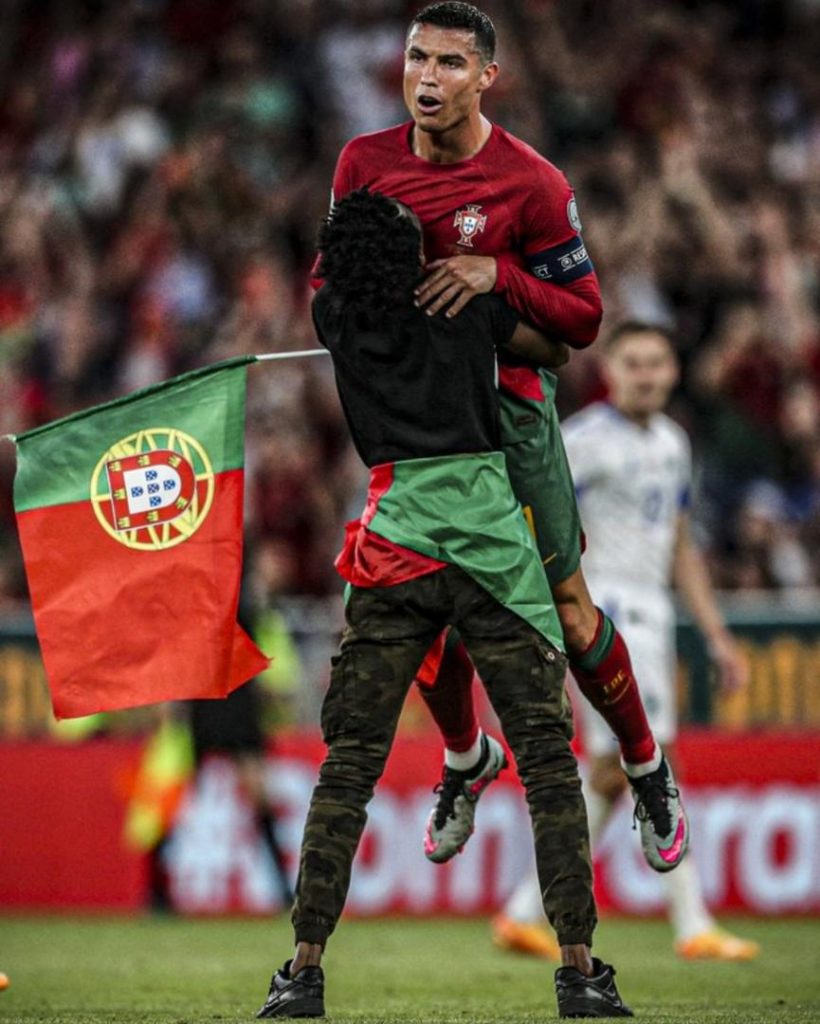 Fans have been thrilled by the star's telorance and reception of the pitch invader, which has really melted people's hearts.
 
That was just the tip of the iceberg, as one of his biggest fans, an American YouTuber, Speed, made his way to meet his idol for the first time. 
 
It was an emotional and sensational moment as winger Rafael Leao signaled Ronaldo's car to stop and communicated to him Speed's desire to meet him. 
 
He came down from the vehicle and hugged Speed, who was left without words and had lost composure.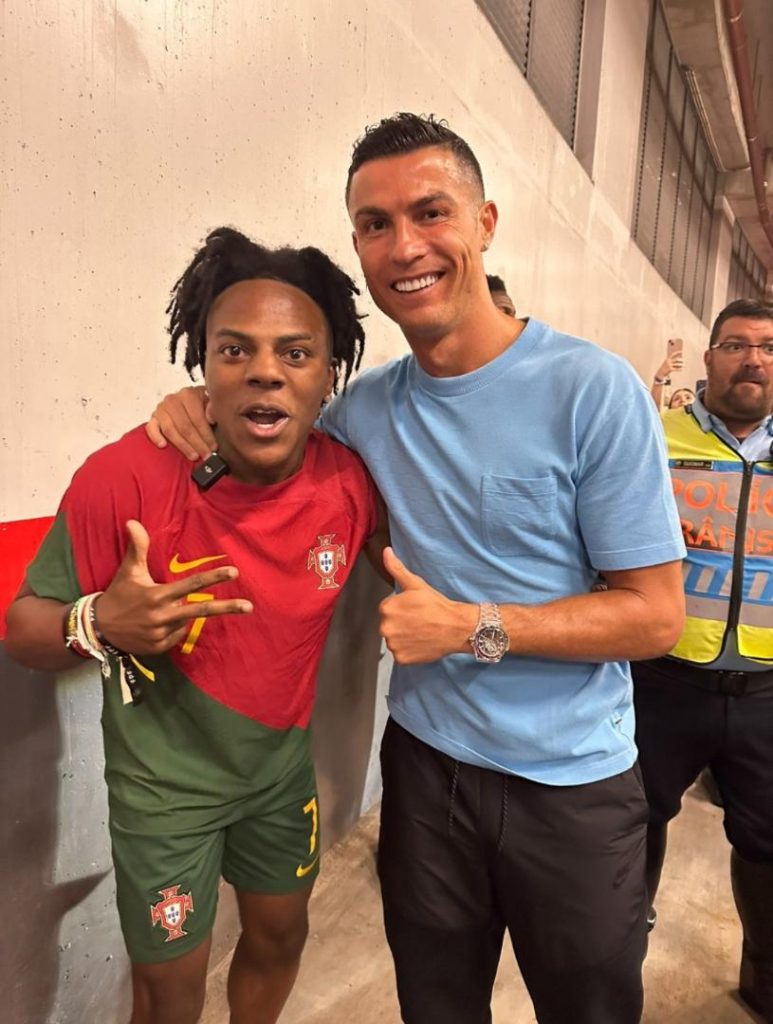 He constantly said "I love you bro", " I love your family", " I am your biggest fan". He did the suiiiii celebration with him and took pictures as well. Prior to that, Speed had met his brother and taken ohtots with him as well. 
 
An Iranian dashed Ronaldo an 18 karat gold necklace, which was the icing on the cake. The necklace was molded into Ronaldo's person, with wings behind his stature.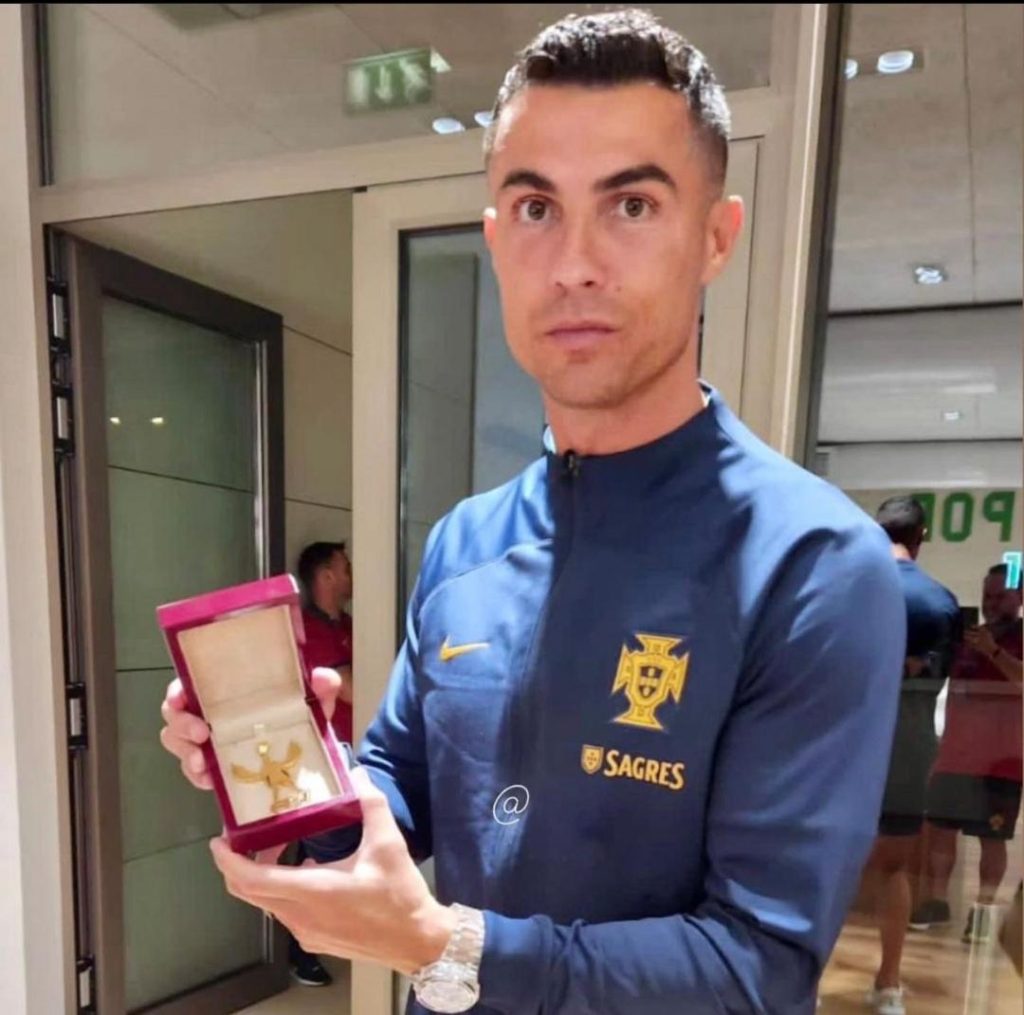 The match ended in a 3-0 victory against Bosnia and Herzegovina after Manchester United midfielder Bruno Fernandes scored a brace and assisted Bernardo Silva to make it three for the Portuguese. They lead the Group J table with 9 points, ahead of Slovakia, Luxembourg, Bosnia and Herzegovina, Iceland, and Liechtenstein.