The streets of Takoradi have been decorated with Christmas in a unique and bright manner thereby serving habitats with beautiful memories and unforgettable moments. There's no doubt Christmas is Taadi, just as Eastern's Kwahu is widely known as the best place to celebrate Easter, Western's Taadi (Takoradi) is equally recognized by multitudes as the most recommended and best place to celebrate Christmas. People from far and near stepped down to catch a glimpse of the renowned Christmas festival organized annually at the West Side.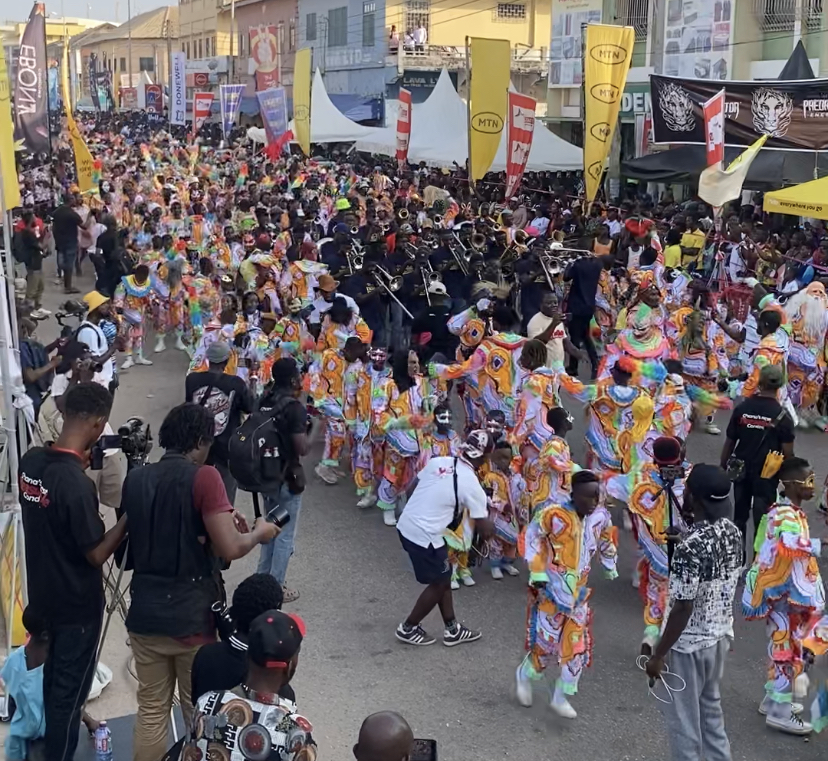 On Saturday, December 24, 2022, the long-awaited festival commenced with a program dubbed "Westside Carnival Momo Market" under which several activities such as Ebony Float, NLA Draw, and Music Night were carried out. Explanations cannot adequately classify how awesome that day was, the town looked colorful and delightful throughout the day's lined-up activities.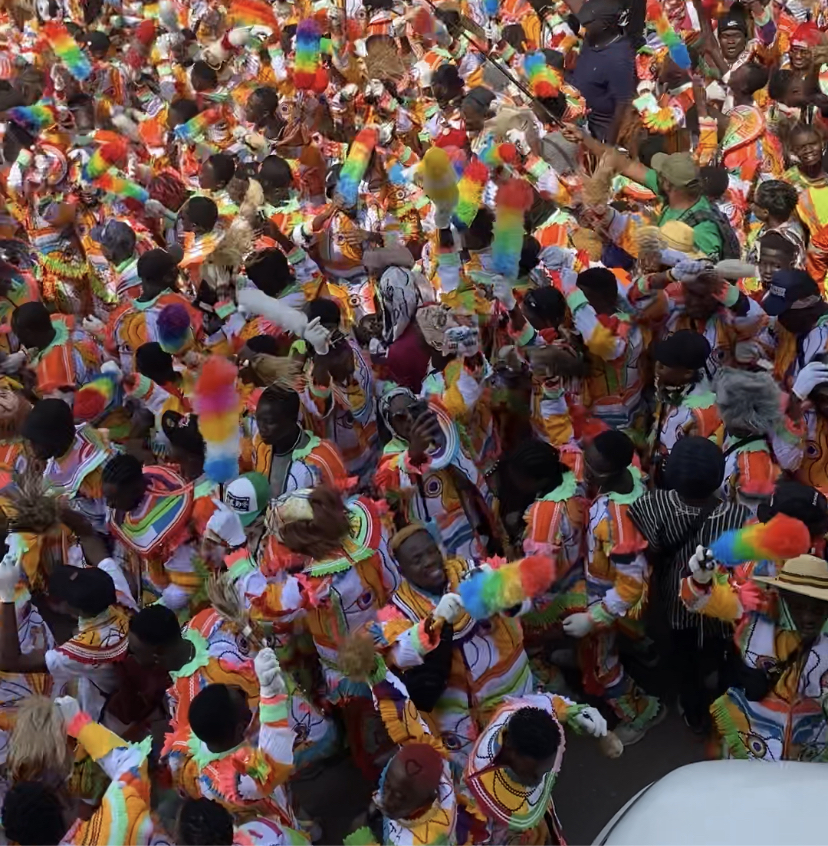 Following the aforementioned event was the "Masquerades Fashion Parade". This was organized on Sunday, December 25. The program involved a brass band competition, Westside Carnival Praise, and Momo Market Day II. The fun from the previous day stretched out to this day as well. It was absolutely stunning as lots of masquerades, passersby and people trouped to and fro enjoying the breeze and Christmas atmosphere from the Oil City. The sounds of the instruments and the loud music swept the town with amazing tunes and unlimited fun.
WATCH VIDEOS HERE ……
Last but not least, the face and banner of Taadi's Christmas were nicely organized on Monday, December 26. The thought of "Masquerades Day" rhetorically describes what happened that day. The masquerades from the various fancy clubs and societies numbering up to about 30 matched to display their individualistic dance skills as well as introduce themselves, which included the meaning of their colors among others. The deserving fancy clubs were awarded respectively. Among those who participated in this year's Westside Carnival were Supreme, Tumus, USA, Canada, Cosmos, Taadiway, Ohyewakomem, and appreciably more.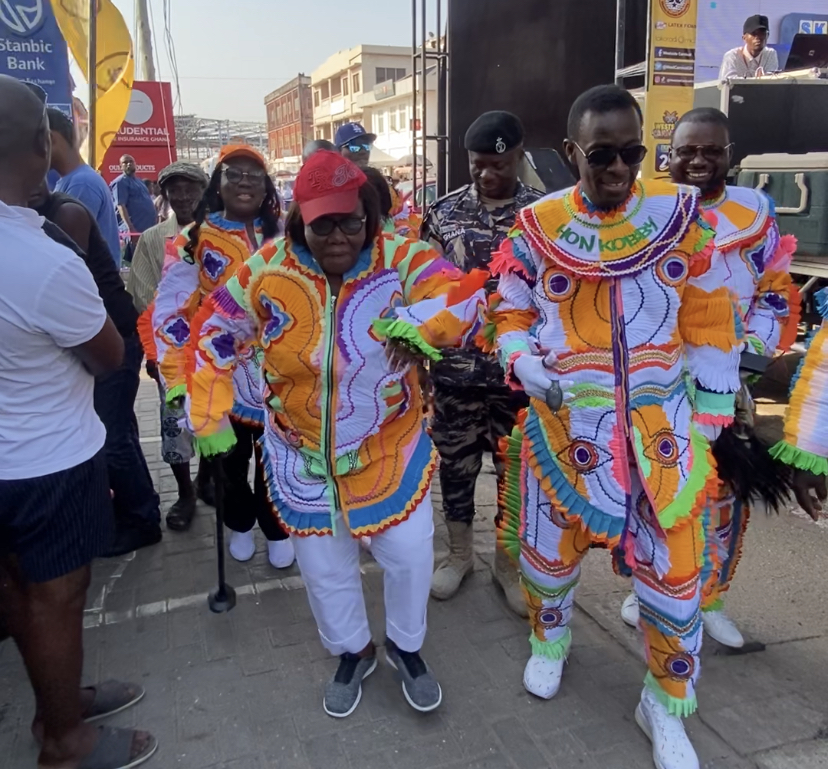 The fun does not end within the latter days of December 2022. However, there will be loads of fun from now till the new year; which is in early January 2022. The masquerades as usual will continually have their various parades, visit homes to dance and seek their Christmas gifts, and a few to mention. The pubs, clubs, restaurants, and shopping centers among others are also playing their utmost role in making Christmas good, better and best.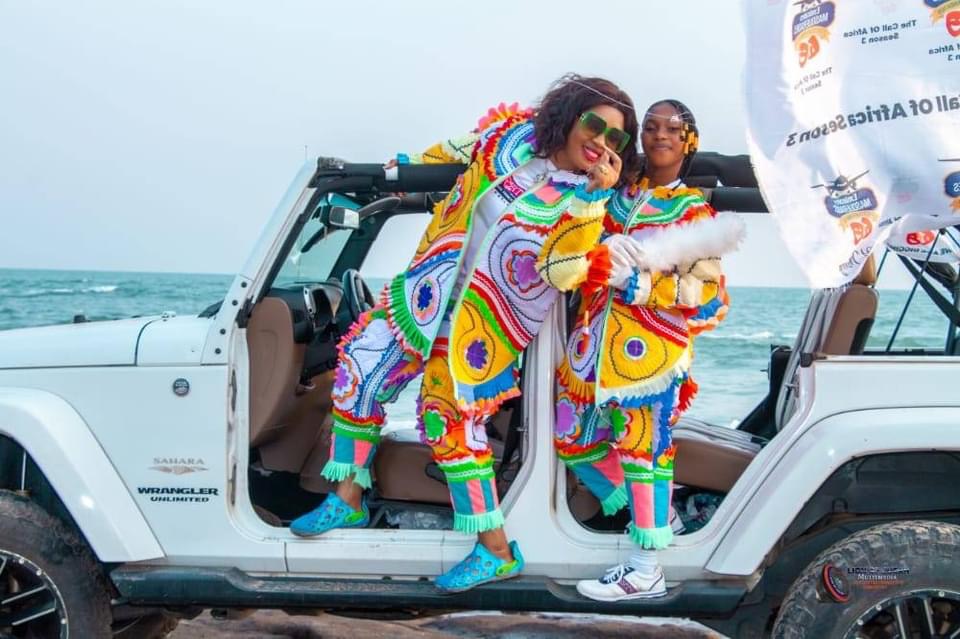 Having august personalities such as the Member of Parliament for the Western Region, Hon. Kwabena Okyere Darko, Counsel of state Member, Hon. Alberta Cuddle, Media Personalities, Abeiku Santana, Nana Yaa Brefo, and KMJ among others to rep the festival in his fancy club costume was too beautiful to overlook.
The festival apart from its fancy outlook serves as a means of revenue generation for the region as the hotels, eateries, nightclubs, and shopping centres make several amounts of cedis every year during the celebration