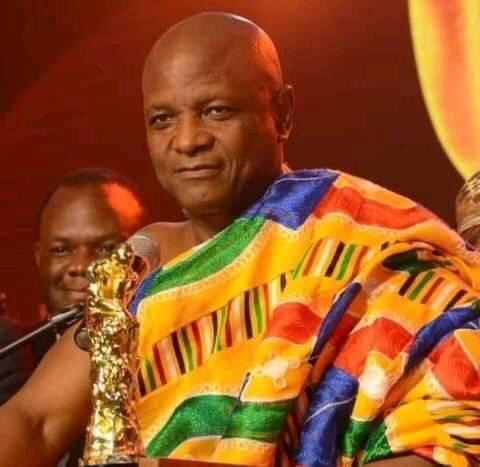 Togbe Afede XIV, Paramount Chief and Agbogbomefia of Asogli, has explained why he returned an inappropriate sum of GHC 365,000 paid to him as ex-gratia for his four-year term on the Council of State.
According to him, his refusal to accept the sum of GHC365,392.67 paid to him as ex-gratia results from his abhorrence of the payment of large sums of money and outrageous privileges to people who on their own free will, offer to perform certain duties for their country.
"my rejection of the payment was consistent with my general abhorrence of the payment of huge Ex Gratia and other outrageous benefits to people who have by their own volition offered to serve our poor country." He explained
In his clarifications, he stated he sought advice from people on how to refund the money to the public after realizing that 'inappropriate' money had been paid to his account as the end of service benefit for the tenure 2017–2020 on the Council of State, even after receiving monthly salaries and other benefits from the state while working as a council member.
His Majesty Afede responded to the speculation that he thought the payment was to prank him, hence his rejection. His Majesty asserted that he believed the payment was paid to every member of the council but to him that the payment was inappropriate for a short term with salary and numerous entitlements, and that made him very uncomfortable, hence returning it to the state.
"I did not think the payment was made to trap me, as is being speculated. I believe it was paid to everybody who served on the Council of State. However, I thought that extra payment was inappropriate for a short, effectively part-time work, for which I received a monthly salary and was entitled to other privileges. So, I was very uncomfortable with it." He extricated those claims.
Togbe Afede XIV has received praises from the Ghanaian public on his action to return the said amount to the state for serving on the council of state from 2017 to 2020.
Please find a copy of Togbe Afede XIV's below.