Frank Love, a leading authority on relationships and personal growth, is set to present an empowering full-day workshop titled "How to be a Partner". Scheduled for September 16th from 9 am to 5 pm, this immersive event will take place at the enchanting Kazi @JCS House on the Bawaleshie Road, East Legon.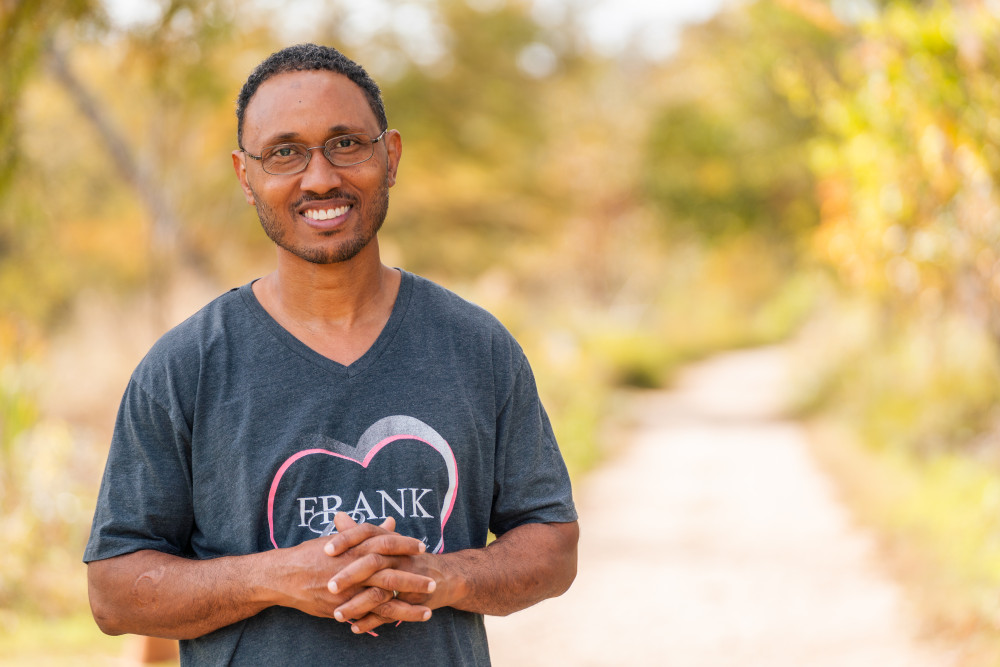 "How to be a Partner" is not just another workshop; it's an experiential journey that delves into the heart of successful partnerships. Through a combination of insightful presentations, engaging discussions, and practical exercises, participants will discover the key principles that contribute to fostering healthy and fulfilling relationships.
WORKSHOP HIGHLIGHTS:
LISTEN TO YOUR PARTNER: Learn active listening techniques that deepen understanding and connection.
INVEST TIME INTO YOUR PARTNER AND YOUR RELATIONSHIP: Explore the art of investing meaningful time to strengthen the bond with your partner.
TALK TO YOUR PARTNER: Acquire effective communication strategies that foster mutual respect and empathy.
CALM YOUR PARTNER: Develop skills to de-escalate conflicts and maintain emotional balance.
BE SUPPORTIVE OF YOUR PARTNER: Understand the power of support in nurturing personal growth and relationship harmony.
In today's fast-paced world, it's all too common for relationships to encounter challenges and frustrations. "How to be a Partner" addresses many of these issues by providing attendees with actionable insights to break free of the blame game and create lasting and loving partnerships.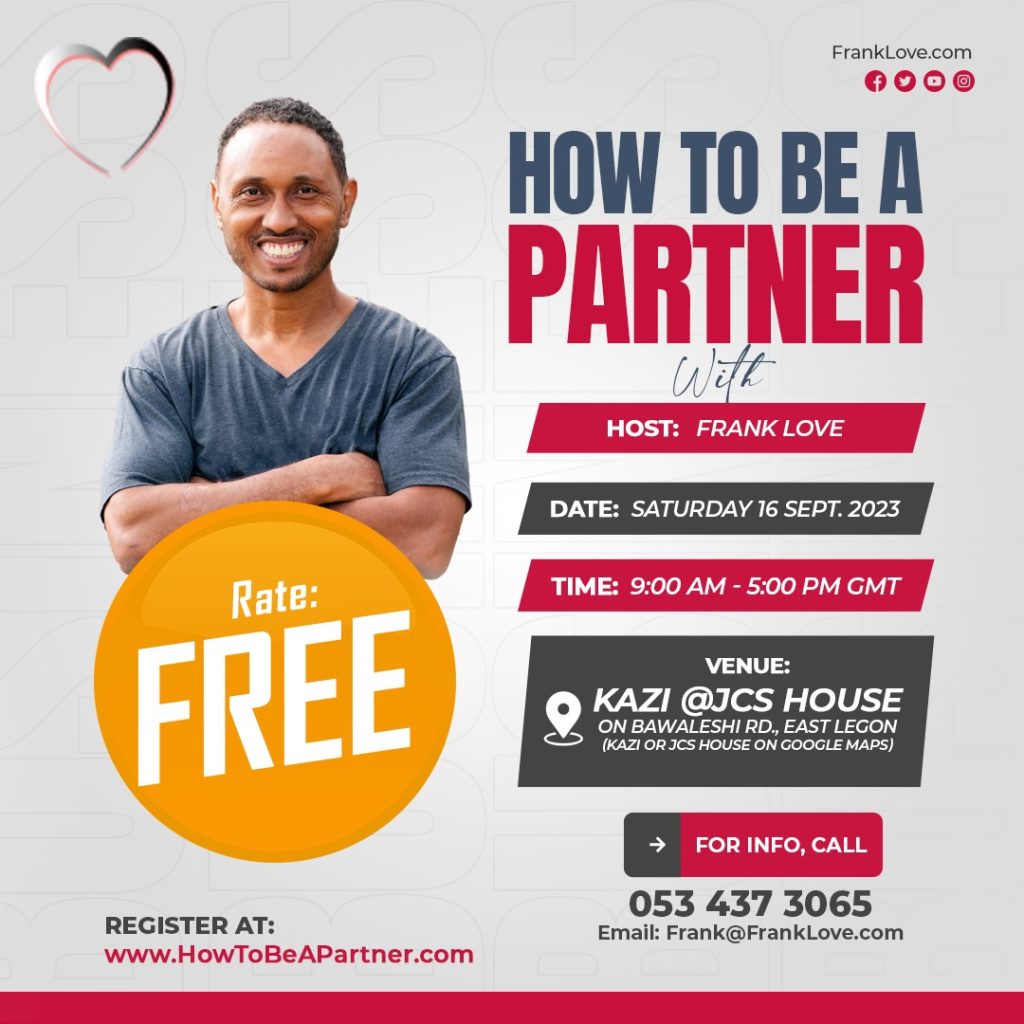 EVENT DETAILS:
Date: September 16, 2023
Time: 9:00 am to 5:00 pm
Location: Kazi @JCS House on the Bawaleshie Road, East Legon
Rate/Fee: FREE
Registration: Secure your spot today by visiting HowToBeAPartner.com
Contact: For more information, please email Frank@franklove.com or visit HowToBeAPartner.com.
Don't miss this unique opportunity to transform yourself and subsequently your relationship, while embarking on a journey towards deeper understanding and connection.
Join Frank Love on September 16th for a day that will reshape the way you approach your partner and your relationship.
ABOUT FRANK LOVE:
Frank Love is a renowned relationship coach, speaker, and author. His mission is to empower individuals to create a loving culture in their relationships. With years of experience and a compassionate approach, Frank has impacted the lives of countless individuals by helping them identify unloving behaviors, overcome relationship challenges, and unlock their potential for a loving connection.