Broadcast journalist and Young Female Achiever at the 8th Emy Awards, Berla Mundi, has been unveiled as the new brand ambassador for a burgeoning cosmetics brand, Lyvv Cosmetics, to project the brand across the globe.

During the official unveiling, which took place on October 27 at the Lyvv Office in East Legon, Adjiriganor, Berla Mundi, a testament to the beauty product, was pitched as the epitome of the brand as she embodies the very values and qualities the brand exudes and intends to inure in its users.

She encouraged prospective customers to patronize the product as it offers the best skin care value on the beauty market. She enumerated how the brand seeks to instill confidence in its users, who won't masquerade behind make-up and hair extensions to gather self-esteem in public.

"These are products that are organic. We are looking at encouraging every young woman out there and every young man to go out there and feel confident in their skin. I know a lot of us are hiding a lot of things with our make-up and with our wigs."

"But that is unfortunate in creating a generation of very weak individuals, and we want more bold, confident women to step out there and showcase their skin, but before you showcase your skin, it should be very radiant; it should be supple; it should be bright and beautiful," she noted.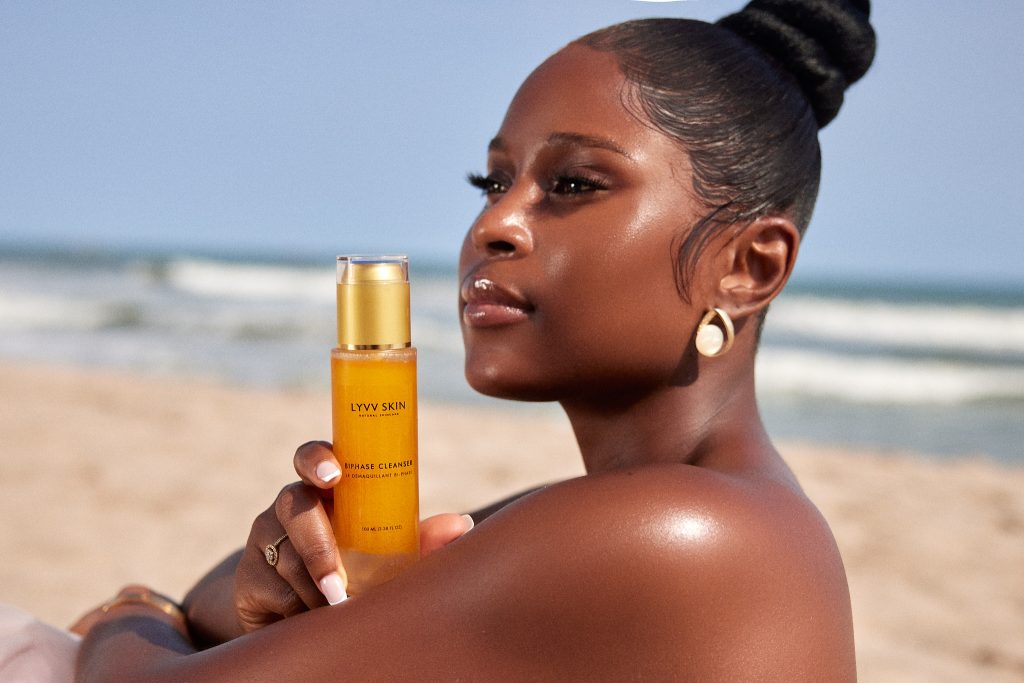 The CEO of the company, Victorine Sarr, explained the choice of Berla Mundi as the ambassador for the product in an interactive session with the media and concurrently on the company's website. The inclusion of the broadcast journalist as an ambassador to the brand is deemed an alignment with the vision of uplifting individuals through their top-notch products. 
 
"When you see her, she embodies everything we present. All the values She is a hardworking woman; she is beautiful, and when I saw her, I just knew she was going to fit in our brand. I am very happy today to have her next to me to unveil her to the Ghana market and internationally," she said. 
 
With the brand's product line on display during the launch, the beautifully packaged 5-in-1 products were pitched as eco-friendly, as glass bottles are used as containers rather than plastic, which invariably contributes to a better climate change path. 
 
The Biphaze Cleaner, Face Serum, and Exfoliating Cream Max are organic products that are manufactured locally; hence, their ingredients go a long way toward giving radiant and glowing skin, as they have elements of activating charcoal, Vitamin B, and avocado.
 
Berla Mundi tipped audiences with Lyvv cosmetics as the secret to her beautiful glowing skin in an Instagram post after the unveiling. 

Lyvv Cosmetics is an international brand that is currently in six markets across continents: Senegal, Ghana, France, the US, Cote d'Ivoire, and South Africa.
Lyvv Cosmetics is a 100% organic brand with the commitment to providing a blend of the finest natural ingredients sourced from sustainable local farms in West Africa. It is natural – It is organic – It is Lyvv.
They manufacture organic beauty products for women of color. From makeup to now natural skincare through Lyvv Skin seeks to make beauty simple and accessible again