The Western Regional Minister, Hon. Kwabena Okyere Darko has sued Nana Aba Anamoah, EIB Network, and Twitter user over a 17 Million Cedis Galamsey money allegation.
EIB Network in October reported that a regional Minister collapsed after his driver bolted with some 17 million Galamsey proceeds.
"A Regional Minister collapses as his driver bolts with 17 million cedis galamsey proceeds. The driver is reported to be in Ivory Coast at the moment," the news report read.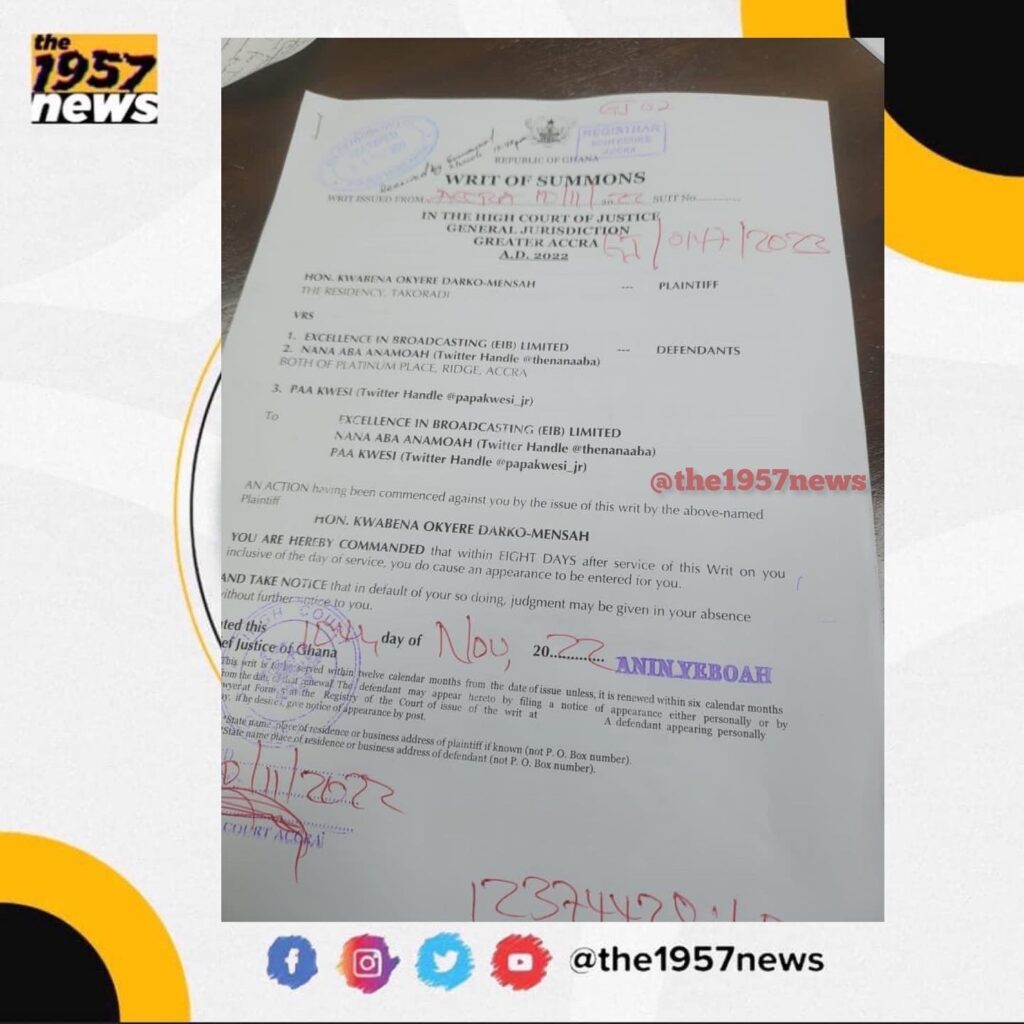 The Minister subsequently debunked the allegations and called the bluff of the media house by describing the reportage as a reputation-tarnishing and misleading.
The1957News has today intercepted a defamation suit filed by the 16 regional Ministers, led by the Western Regional Minister, Kwabena Okyere Darko against Nana Aba Anamoah, EIB Network, and a Twitter user who are alleged to have been the subjects behind the reportage.