As part of the process of appreciating the hard work and efforts of our bloggers, precisely the YouTube creators, edition two(2) of an annual program designed to celebrate their quota towards the media at large has been launched.
The festival is aimed at converging all YouTube creators across the country under one umbrella to educate, recognize and inspire them in the global YouTube community.
Incredible Zigi, Keche among other paramount personalities were sighted at the second (2nd) edition launch of the YT Creators Festival.
At the launch, it was stated that the festival had been scheduled for Thursday,24th to Saturday,26th of November 2022, respectively at the Silverbird Cinemas Accra Mall. Thus, it's a 3-day super-duper program filled with diverse activities for the individualistic days.
The event will commence with a "Creators tour" between 8 am-4 pm on the first day, Thursday 24th November 2022. Content Creators within the YT(YouTube) family will tour certain selected places in the Greater Accra region of Ghana, Accra to have fun.
"Master Class For Ladies" follow suites on the second day, that is Friday, 25th November 2022. The event will take off from 8 am-2 pm. Vibrant speakers have been elected to undertake this class and make it hyper and effective.
Finally, the 3rd-day of the festival will climax with the "Main Event" and "Awards Night" where nominated Creators within the YT field will be recognized by receiving awards.
Speakers for the event are Jessica Opare, Kwadwo Sheldon, Ameyaw Debrah, Wode Maya, Nas Daily, Bola Ray, Abdul Karim Abdullah, Yonny Friedman, Sweet Adjaley, Ken Agyapong, Ivy Prosper, among other equally august Speakers.
Tickets are available for purchase. Gold(Main event and awards) and VIP are GH¢100.00 and GH¢250.00 respectively. You can also pin in 71333# and input the event's code; 522 to identify the festival and register.
YT Contents Creators Festival is mainly sponsored by "Beyond The Return".In addition, the event is sponsored also by MentaMusic, Ghana Tech Lab, and noticeably more.
Check out the Award Nominees: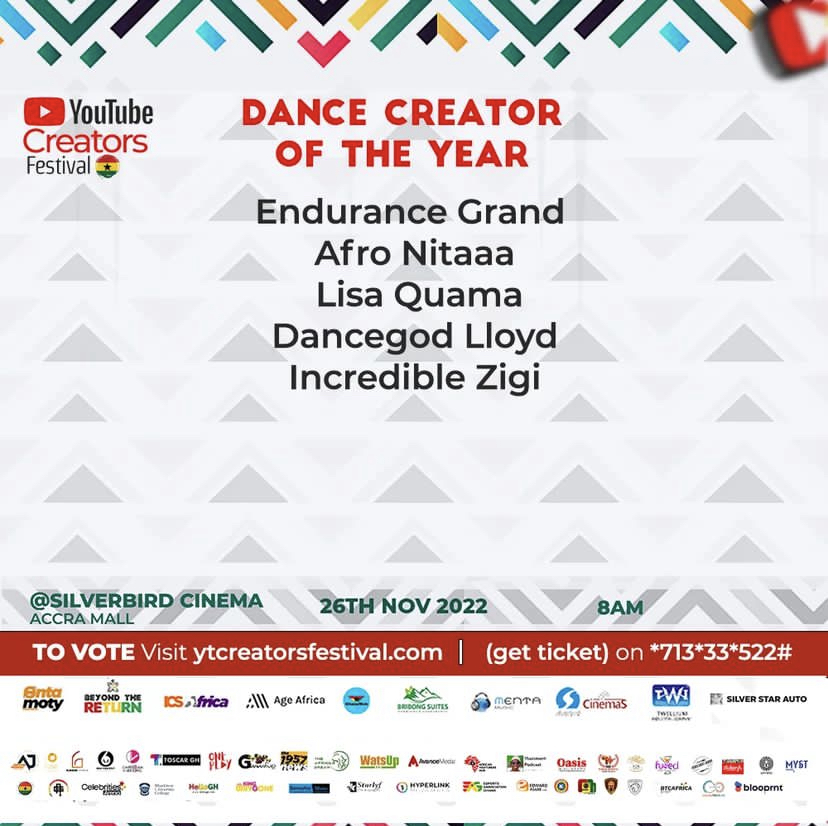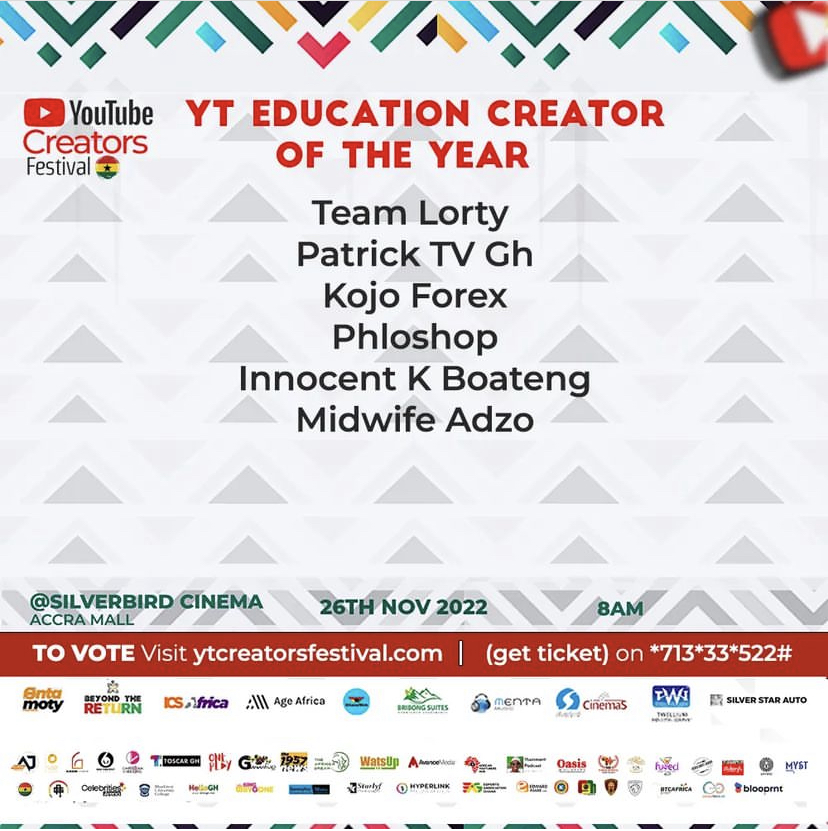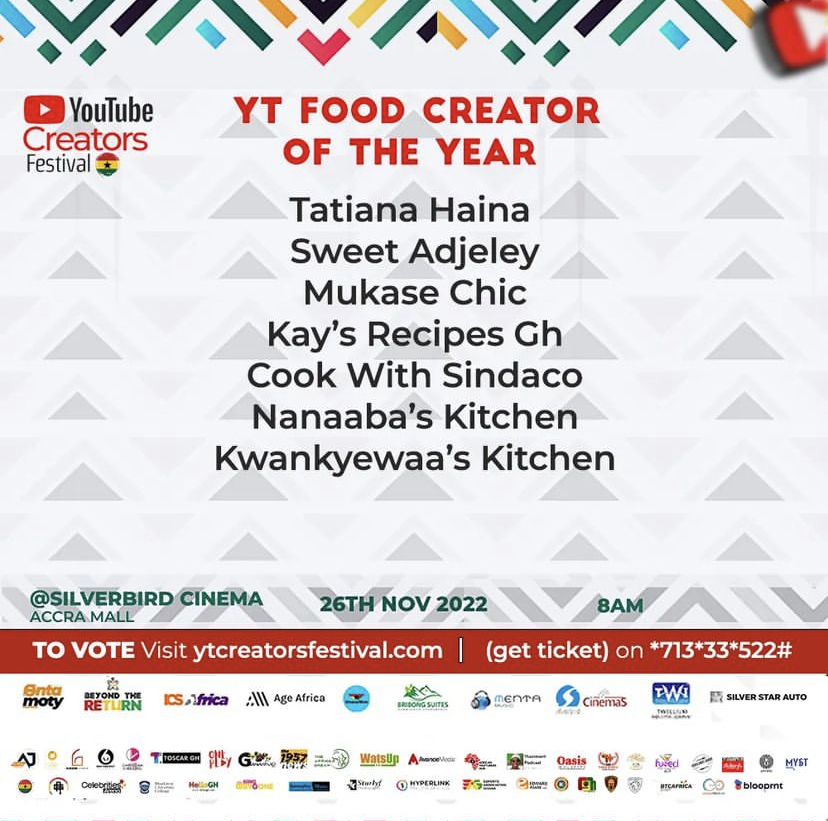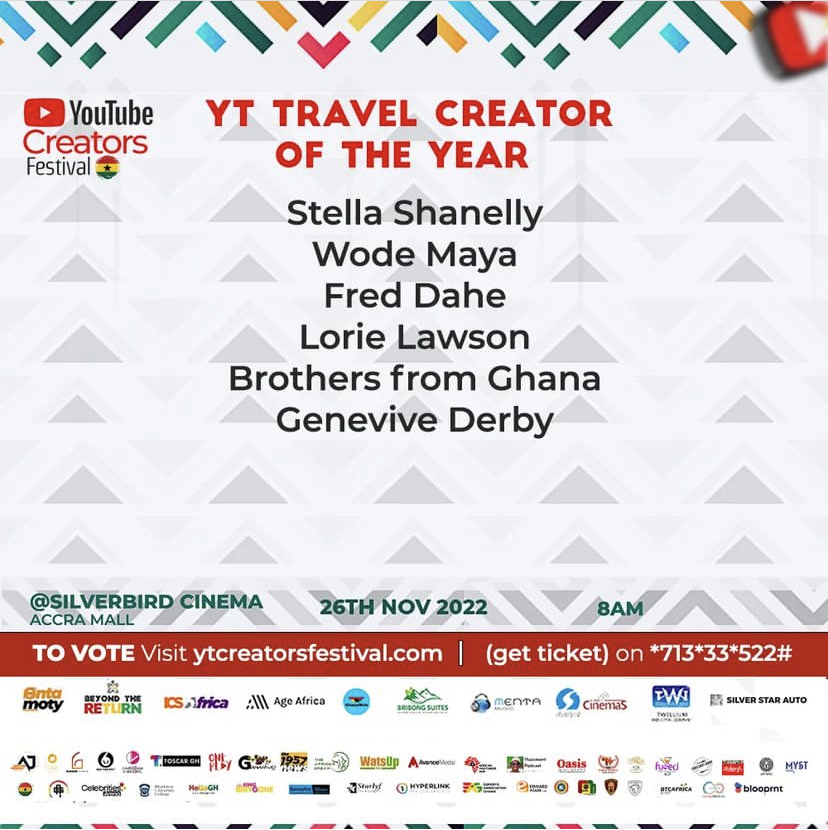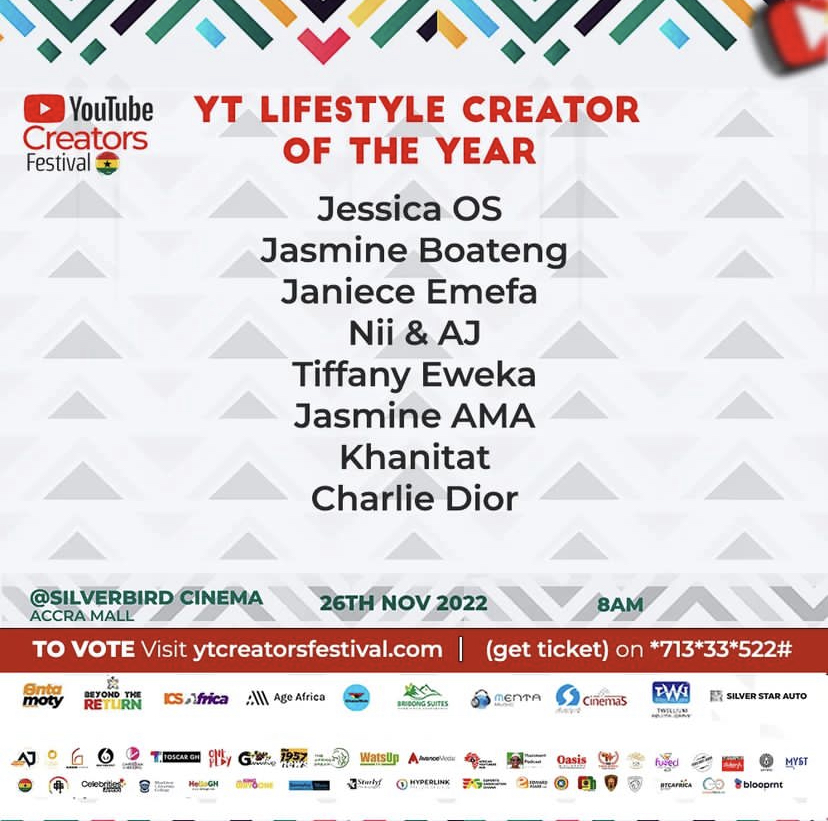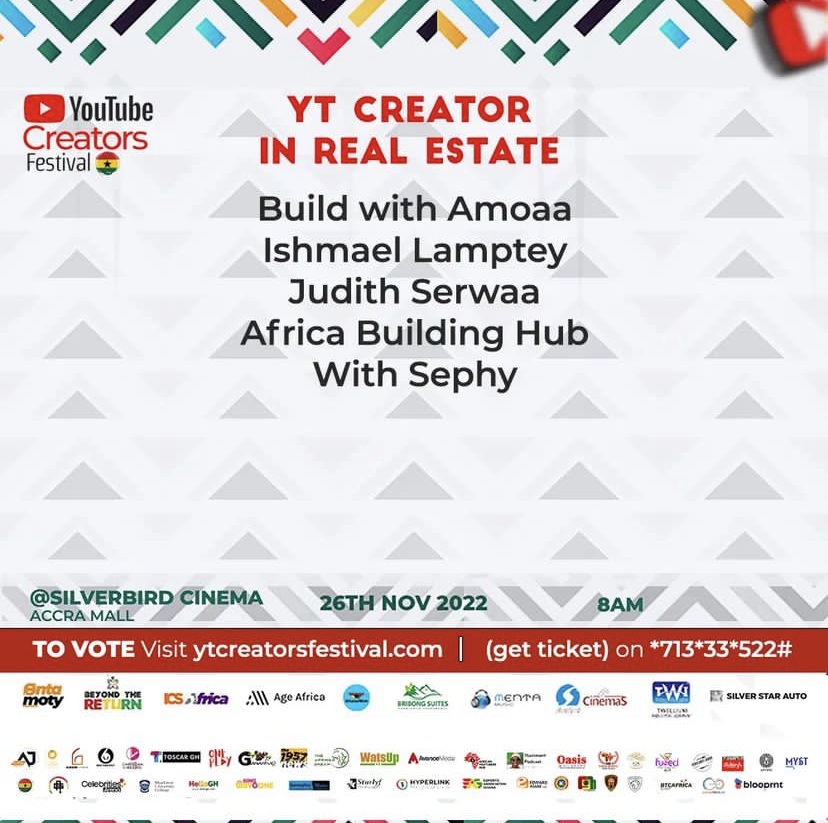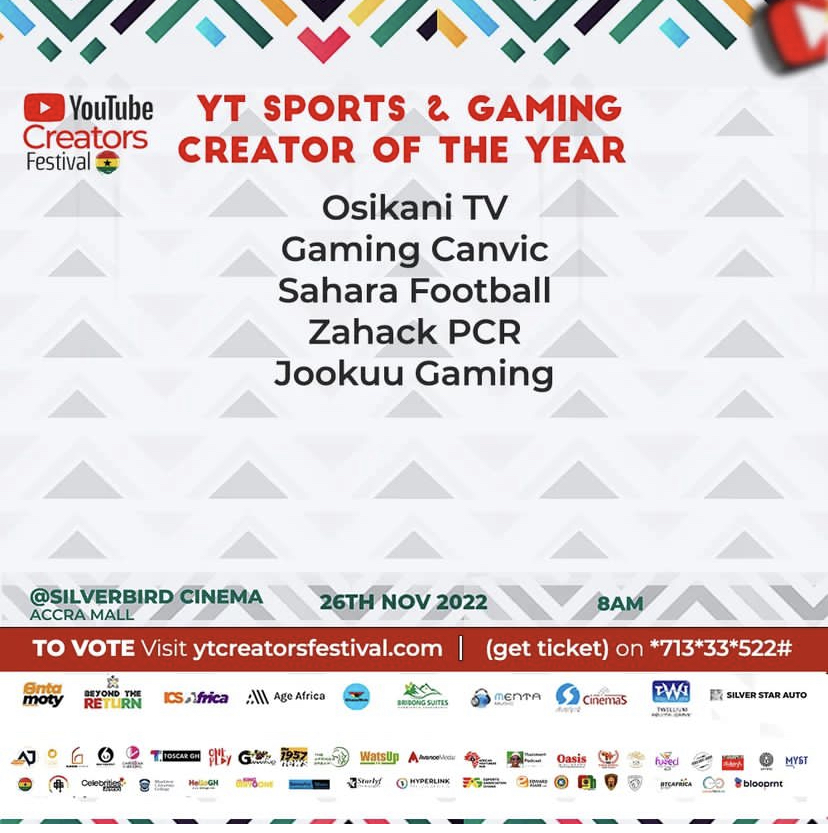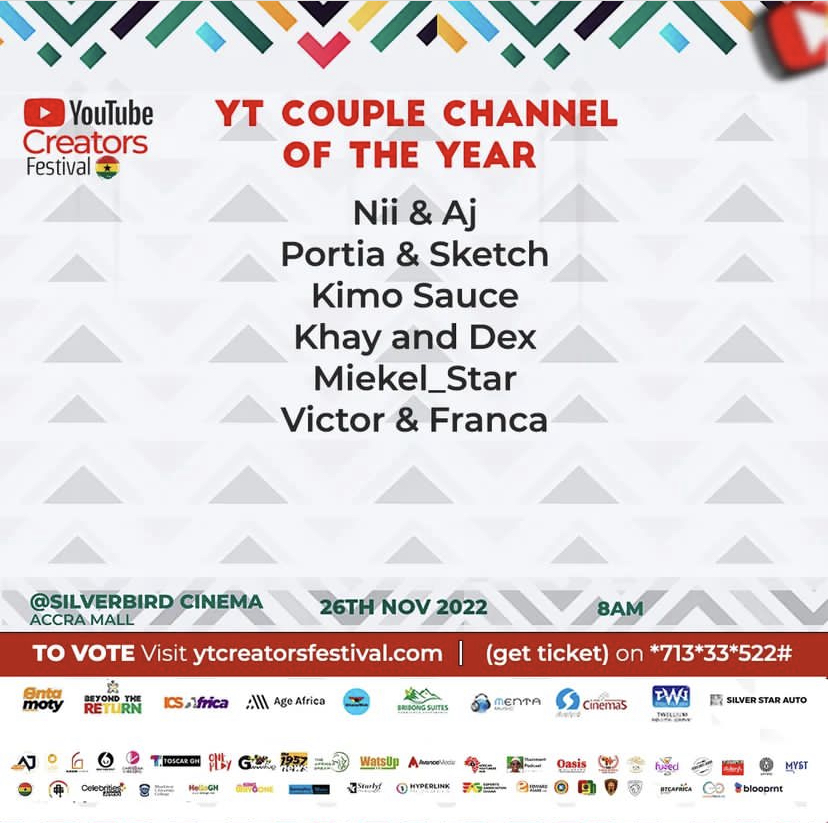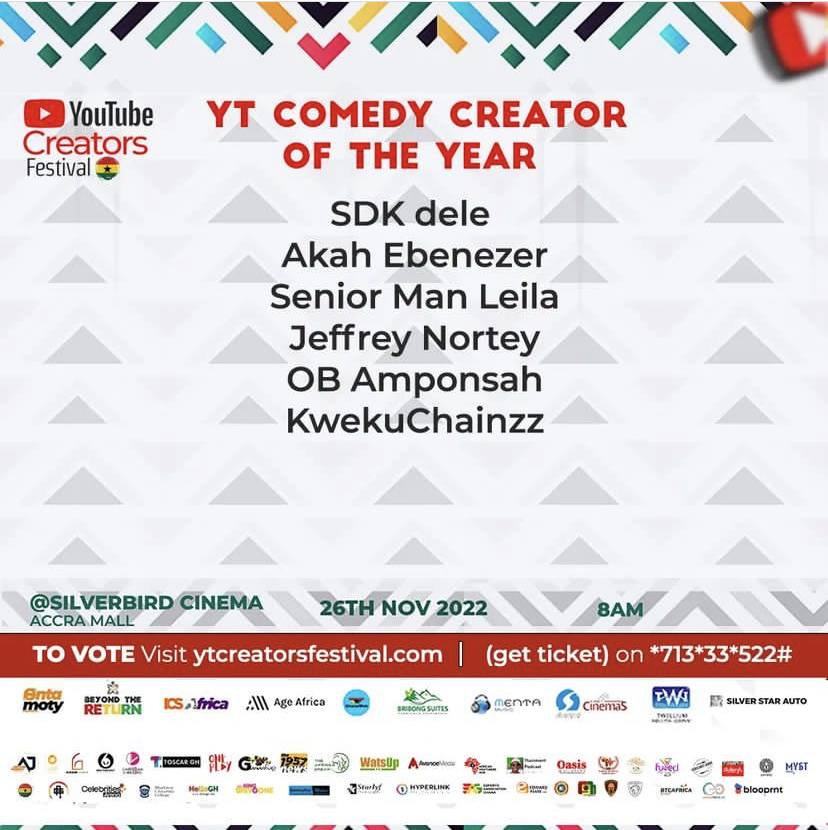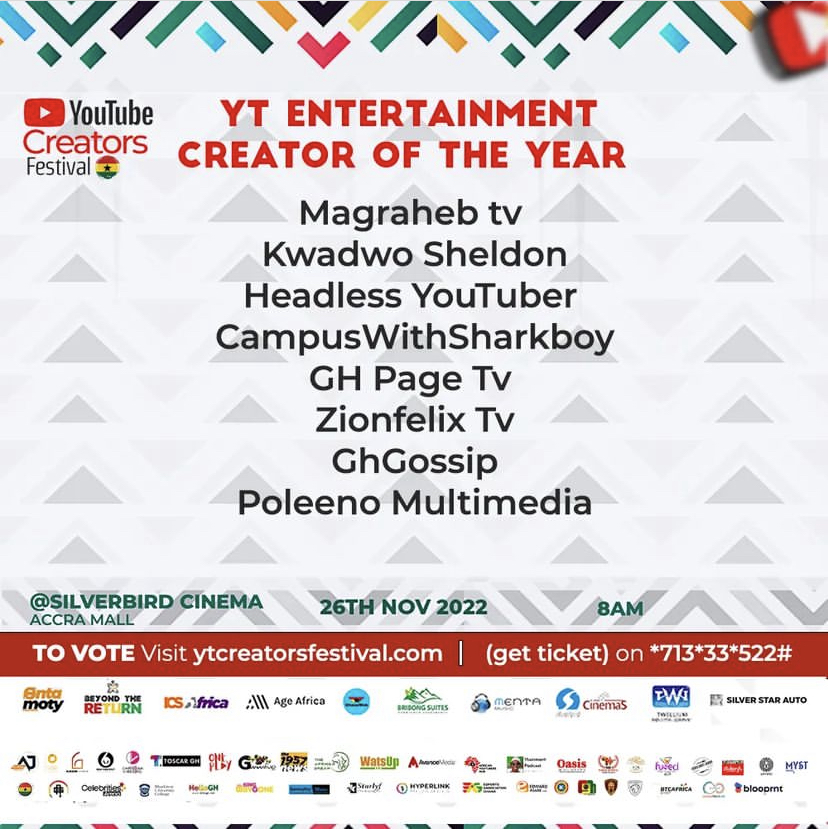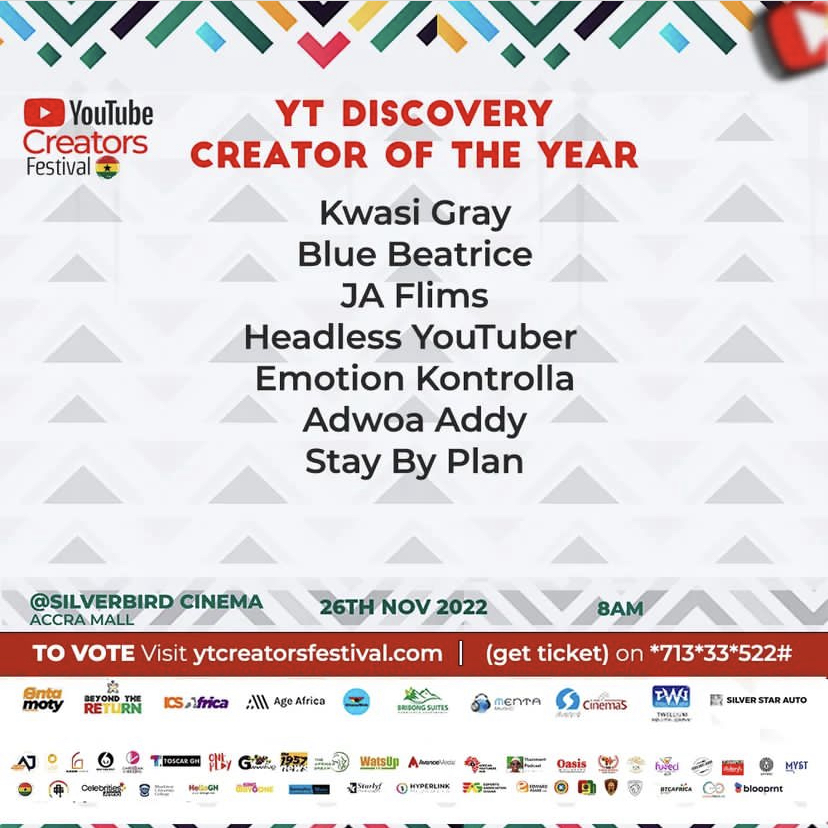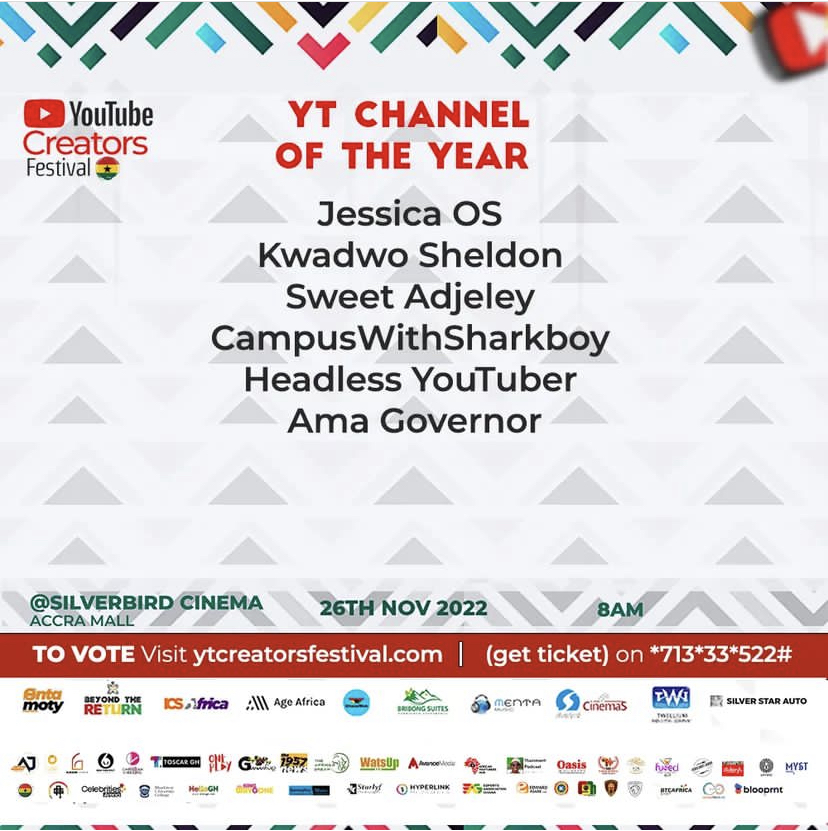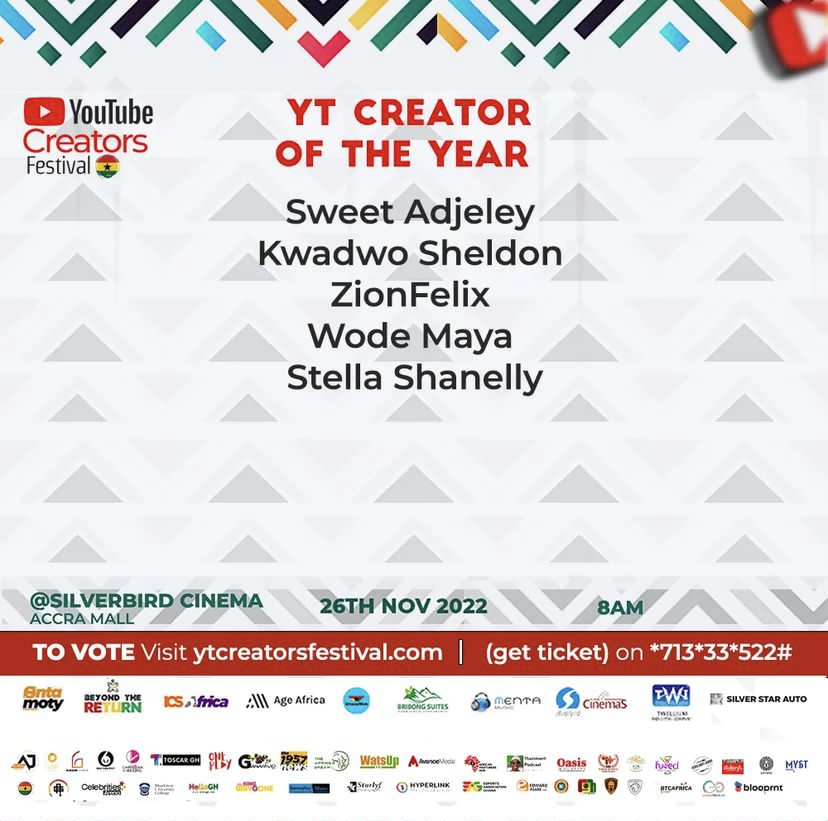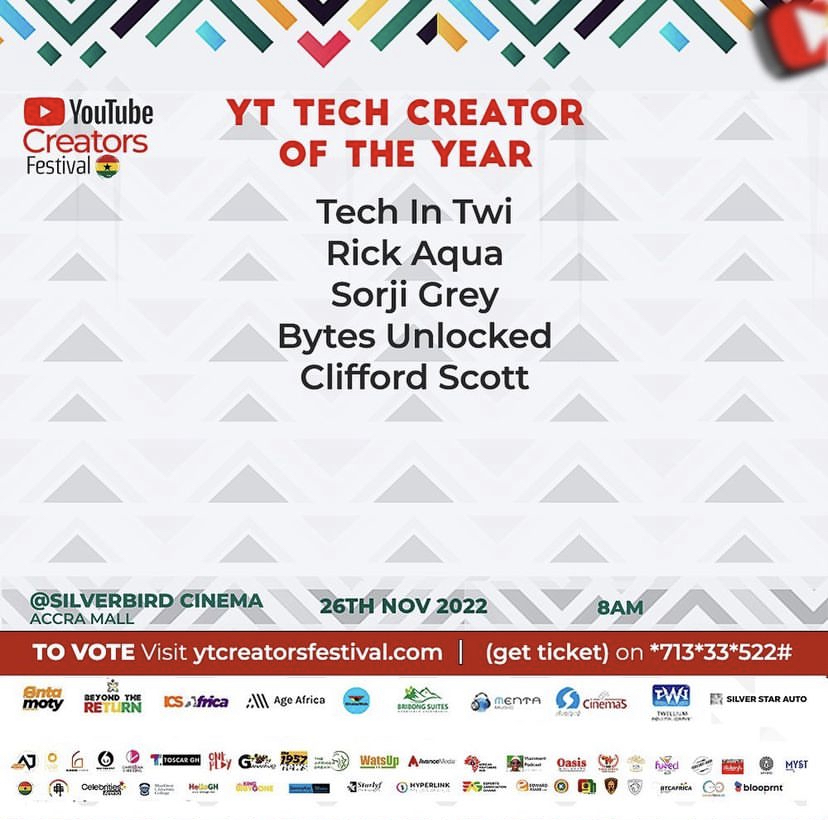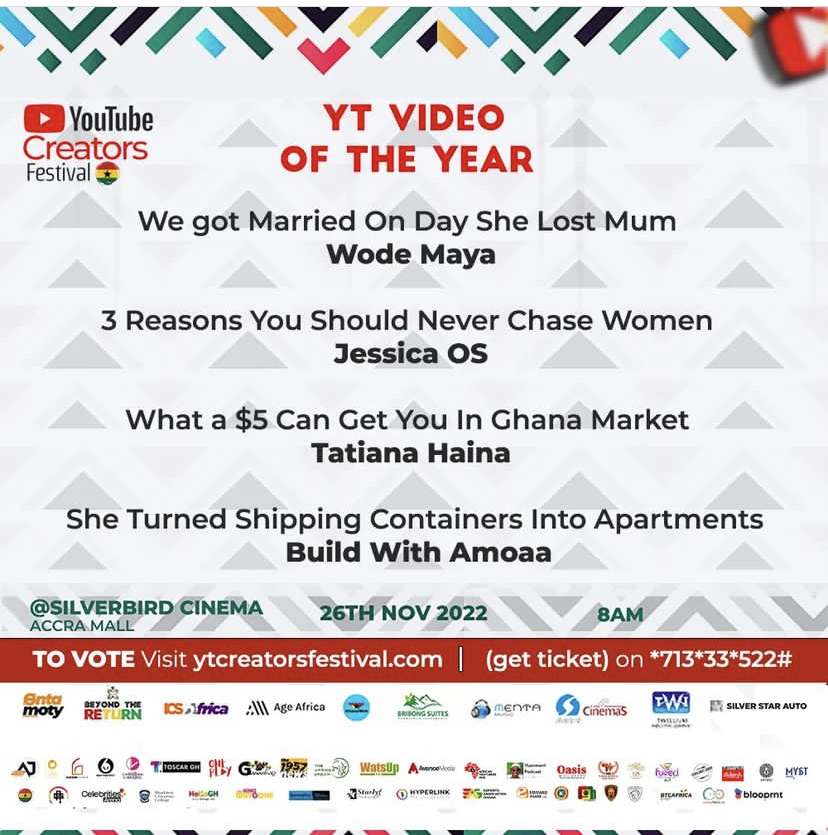 Written by Salome Kwaw.