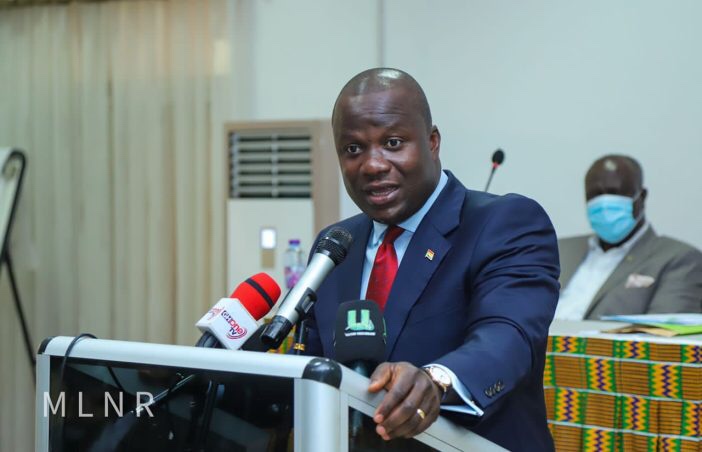 The Ministry of Lands and Natural Resources has indicated it will investigate claims making rounds on social media about a purported part of Achimota land in the will of late Chief Executive Officer(CEO) of Forestry Commission, Kojo Owusu Afriyie known as Sir John.
The Ministry of Lands and Natural Resources has disclosed the Ministry's commitment in investigating the matter through a Facebook post.
According to the Facebook post, it is alleged the former CEO of the Forestry Commission included portion of the Achimota land in his Will and give out same to individuals who are said to be his relatives.
The Ministry said it has taken great interest in the allegation and has requested all documents in relation to the land in question. It said an initial inquiry has began to ascertain the veracity or otherwise of the claims.
The Ministry said it is taking such steps to enable the Minister, Hon. Samuel Abu Jinapor to have full facts of issue to help him take appropriate action if the claim turns out to true.
The Ministry has urged the general public to remain calm and has assured Ghanaians the interest of the nation will always be protected when it comes matters related to Achimota Land.
A purported Will of late and former Chief Executive Officer of the Forestry Commission known as Sir John surfaced on social media some days ago. The said purported will indicates he has given 0.987 acre of land lacated at Achimota which he claims ownership to him to his nephews Michael Owusu, Yaw Boadu and Kwabena Amoateng forever.