The B.You Conference, which was slated for June 4 materialized in full swing as speakers, participants and other stakeholders were in action to facilitate the widespread success of the maiden conference.
The conference, headed and hosted by media personality, Berla Mundi saw over 300 participants, and the insights shared by speakers could not be overlooked.

The events saw the presence of Business Leader and CEO of Hair Senta, Gwyneth Gyimah Addo, Globally Certified High-Performance Coach, Dzigbordi Kwaku-Dosoo, Lead Consultant of Legacy & Legacy, Rev. Albert Ocran, Georgette Amoako from ABSA Bank, Priscilla Yeboah, Head of Citizenship for ABSA Bank and Adeline Asante-Antwi, Marketing Manager of L'Oreal West Africa.
The three-session conference had speakers speaking on a varied range of topics to enhance band building, providing accurate business policies and strategies, developing human skills, and developing a positive character towards work among other topics which gained the score in enlightening participants.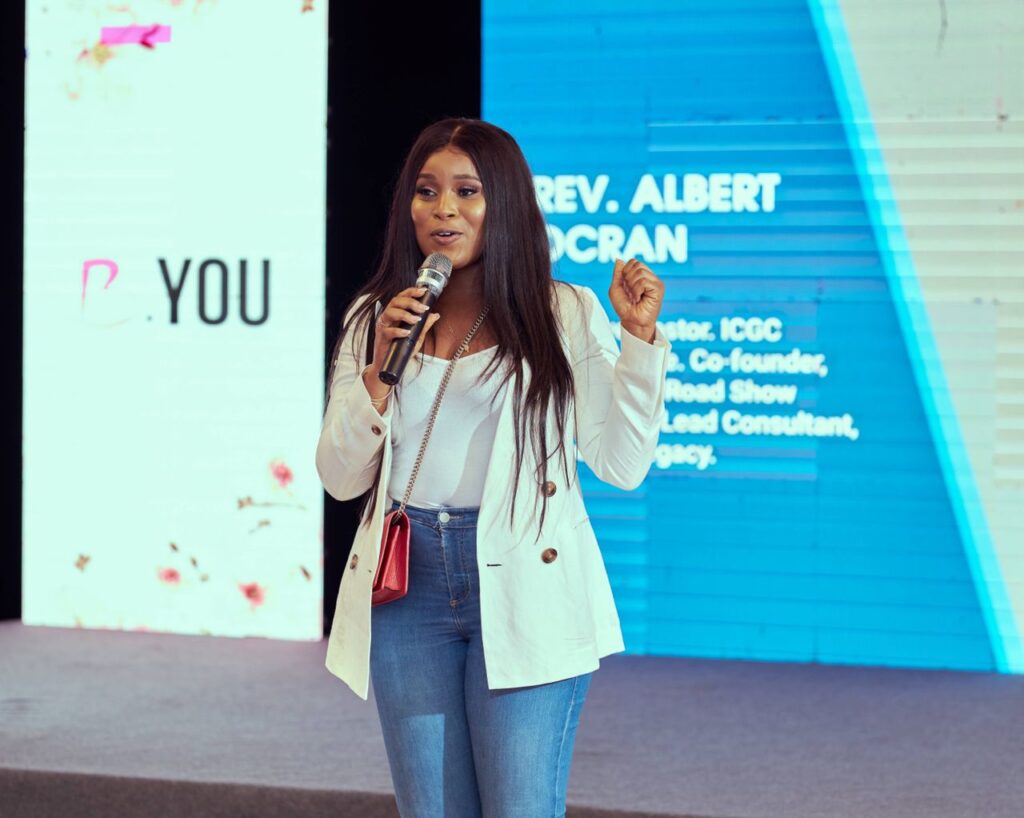 Speaking on "Developing Your Human Skills", Dzigbordi Kwaku-Dosoo indicated that it is imperative to be able to have acceptable human skills in the world of work and every aspect of one's life to give room for growth in one's profession.
She advised participants to be open and willing to learn new skills and increase confidence and nurture a growth mindset.
This, she added, helps one to grow professionally and facilitates productivity.

The Globally Certified High-Performance Coach indicated that developing the human skills helps in continued relevance in one's line of work and helps one stay ahead of competitors as there are revolutions in technology in the world at large.
Dzigbordi advised participants to walk into places with confidence and also identify their strengths and weaknesses and help build communication skills to help shape their lives.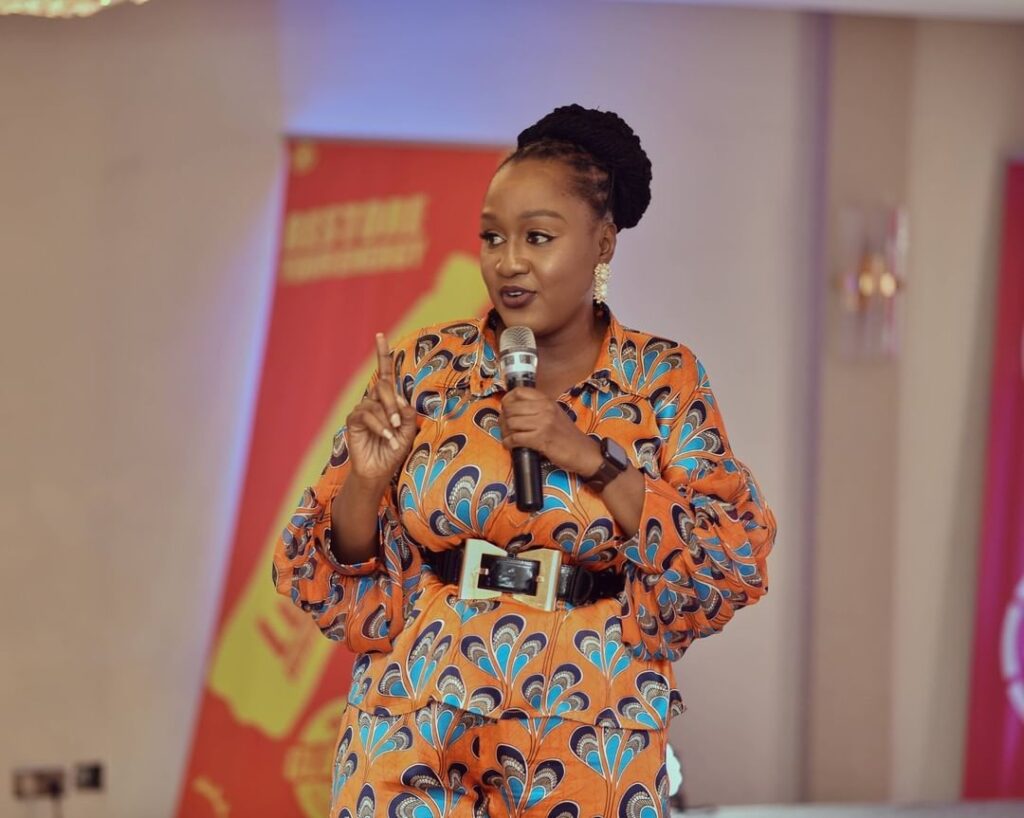 "You should be able to walk into places with your heads up. Without knowing what triggers you, you can never solve problems. You have to identify what makes you cold and have the need to control those things internally."
She added that "We live in the world where we feel someone was rude to us because of how they behaved to us not considering the fact that they might have been going through something in life. Be nice to people," she reiterated.
Business Leader and CEO of Hair Senta, Gwyneth Gyimah Addo also made a remarkable presentation on "Developing a Good Character to Improve one's Business."
She mentioned that one of the vital elements of a successful business is humility.
Gwen added that a business leader should be able to give a listening ear to subordinates and customers.
"If you are not humble to listen to what your customers are telling you, you will get it all wrong. Good character is needed to build a successful business. Greatness is a byproduct of learning how to serve. If you have the heart for serving people, greatness will come to you. You won't go chasing after greatness," she added.
She advised participants not to get carried away with happenings on social media and encouraged them to "do you".
Rev. Albert Ocran, the last speaker for the event gave insights on "How to be Productive and Profitable in a Changing World of Work".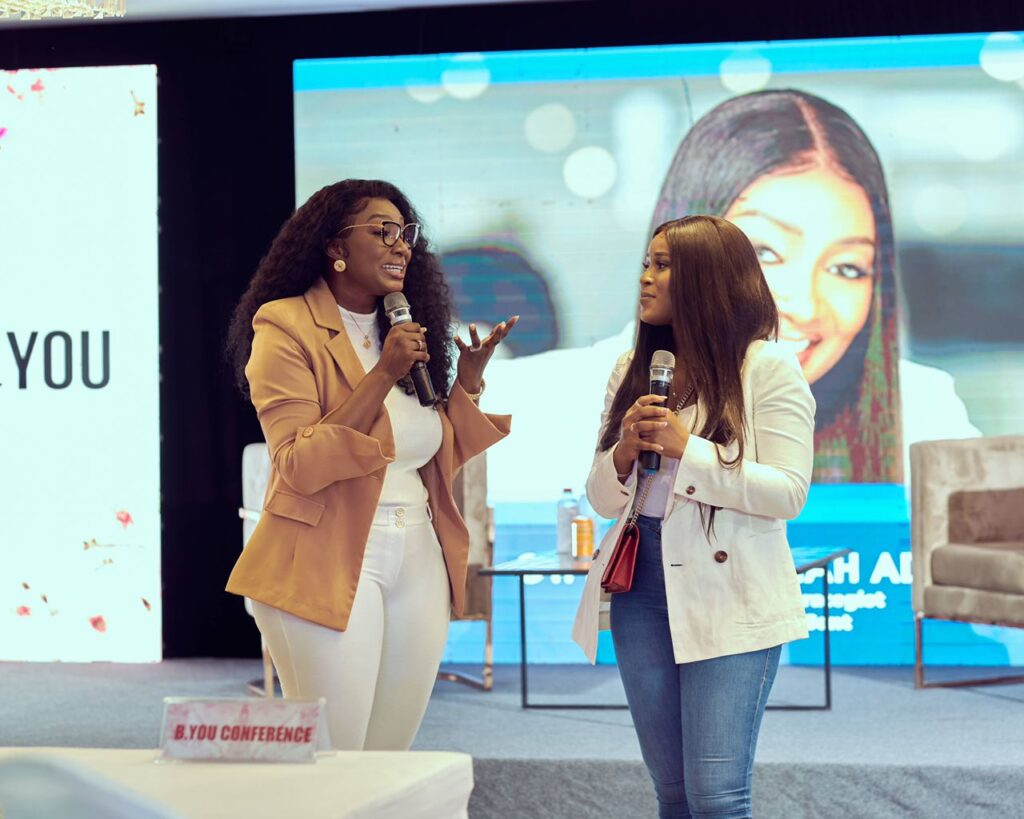 He explained that in a world where there is always a chance, there is the need to reinvent oneself in order from becoming obsolete.
Speaking on utilizing opportunities, he said, "It is important that you become agile, fast, and responsive in carrying out opportunities. You should be able to also redefine your outlook and perspective for money".
Adeline Asante-Antwi also made an insightful presentation on growing one's mindset.
She explained that "you can identify significant growth in your mindset when you are disciplined, showing up for yourself, having mentors, and taking your spirituality very serious."

ABSA representatives also educated participants on the benefits of starting up using their packages.
The event, however, just didn't see only presentations from speakers but climaxed with performances from entertainers in the Ghanaian music industry.

Ghanaian media Philanthropist and President of Guba Enterprise, Lady Dentaa Amoateng also pulled a surprise appearance and encouraged participants to chase their dreams and aspirations irrespective of setbacks in life.
Female musicians like Mzvee and Feli Nuna graced the occasion with their riveting and fascinating performances which got the whole room whooping with music and fun.
Indeed, it was a day of gaining knowledge accompanied by bags of entertainment.
The B.You Conference was brought to you by Mundi Media Network and powered by B.YoubyBerlamundi
By Benedicta Naa Lamiorkor Lawson
3news.com|Ghana