French lady Ivanna Bay has alleged on social media that she is expecting a baby with Nigerian Afrobeats star Davido after she tested positive for pregnancy hours after another pregnancy saga from US-based Anita Brown hit the internet yesterday.
The Unavailable hitmaker, David Adeleke, popularly known by his craft name Davido, has been in the news after two women, Ivanna Bay, based in Paris, and Anita Brown, based in the US, alleged they were pregnant with the star in a series of posts on their Instagram stories within 24 hours.
In a post that was in French and English, Ivanna stated that she woke up this morning to see that she is not the only woman Davido got pregnant, which was attached with a video where she held the pregnancy kit and remarked she is pregnant after taking the test.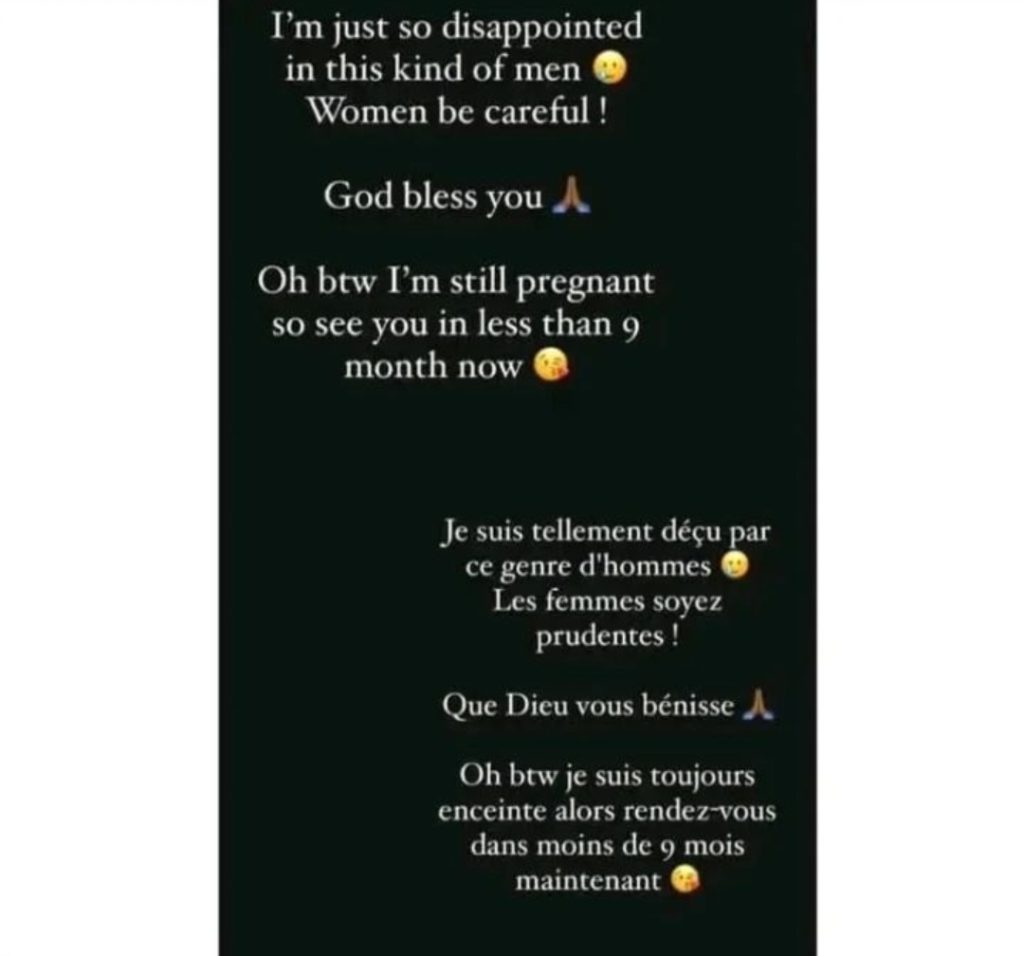 Further posts revealed Bay's chat history with Davido on matters that cannot be conjectured now based on the half-proof she pulled out of her story. She stated that she is just disappointed in this kind of man and cautioned her fellow women to be careful, pegging a reminder that, by the way, she is pregnant "so see you soon in less than 9 months".
This corroborates another pregnancy scandal by an American Entrepreneur, Anita Brown, who claimed she was shocked to learn that Davido, the man she claims to be pregnant with, is married to Chioma after they first meeting 2017.
She posted a video of her taking a pee as a sample to test for pregnancy with a kit and wrote, "I did a blood test yesterday because I've been dizzy for the past 3 days. And I did it for test results. I'll be at the urgent care center AGAIN IF YALL NEED PROOF IF ANYTHING PULL UP!"
One of her posts allegedly portrays Davido ranting over the screenshots that are going viral and instructing Anita to fake the appearance of being hacked as he is receiving an avalanche of calls triggered by her posts.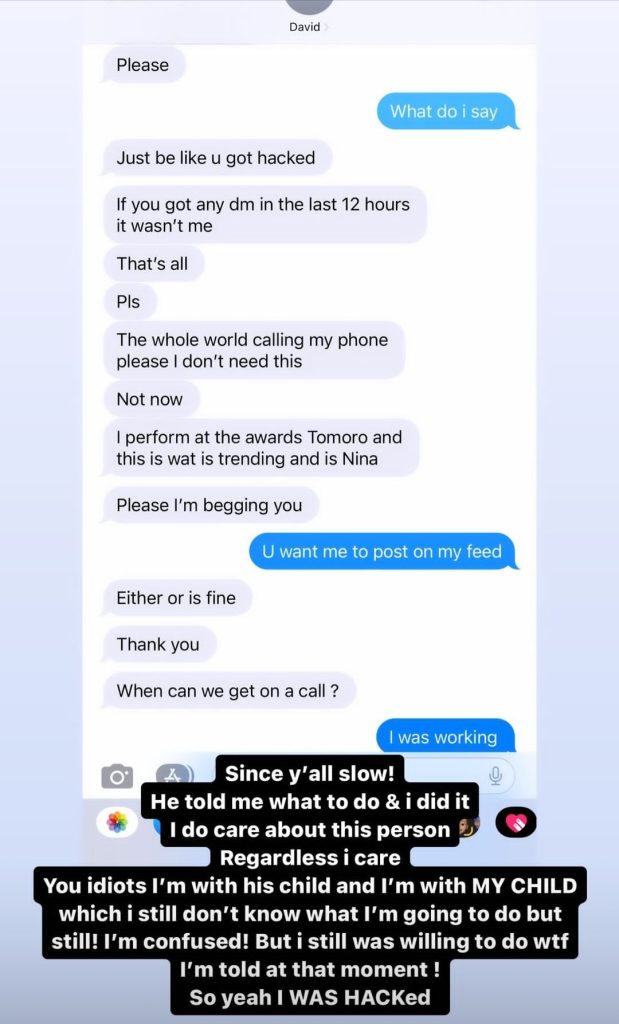 She posted a text she had with Davido's cousin, Clarks Adeleke, on Snapchat, where she stated the matter had been deliberated for weeks now. In the text, Clarks claimed the pregnancy was a mistake as they both do not intend to keep each other. However, he will advise Davido to wait, and the necessary responsibility will be taken after she delivers.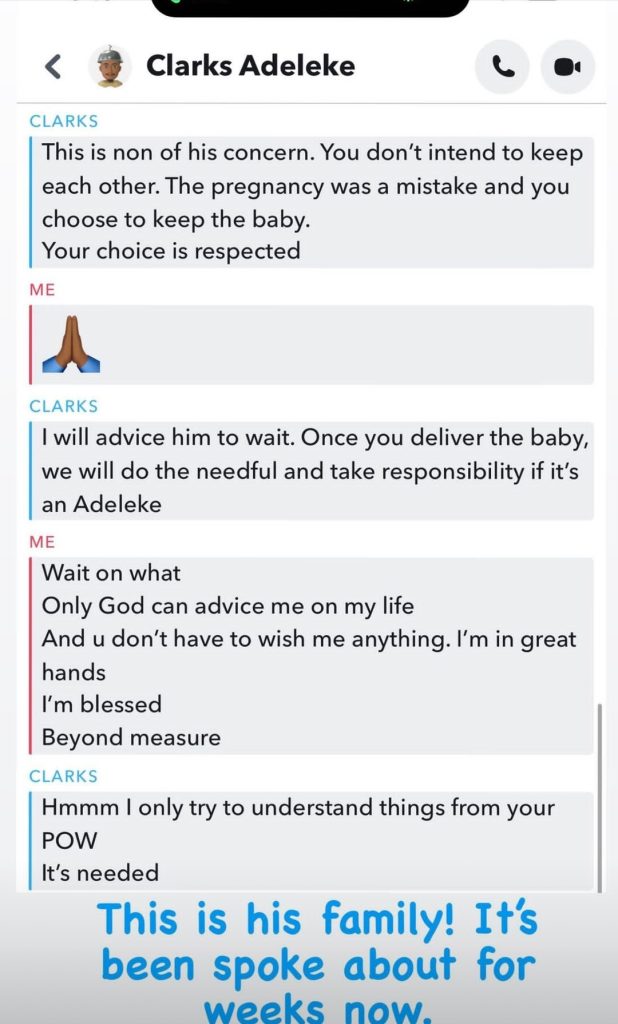 She reiterated that she didn't need marriage because she was an established woman at age 29 and the whole of New York knew it. Adding that she doesn't like sitting in cars less than $ 100, 000 and she has over $ 2 million in property, she didn't need money from Davido because she got the best thing from him, which is a lesson learned.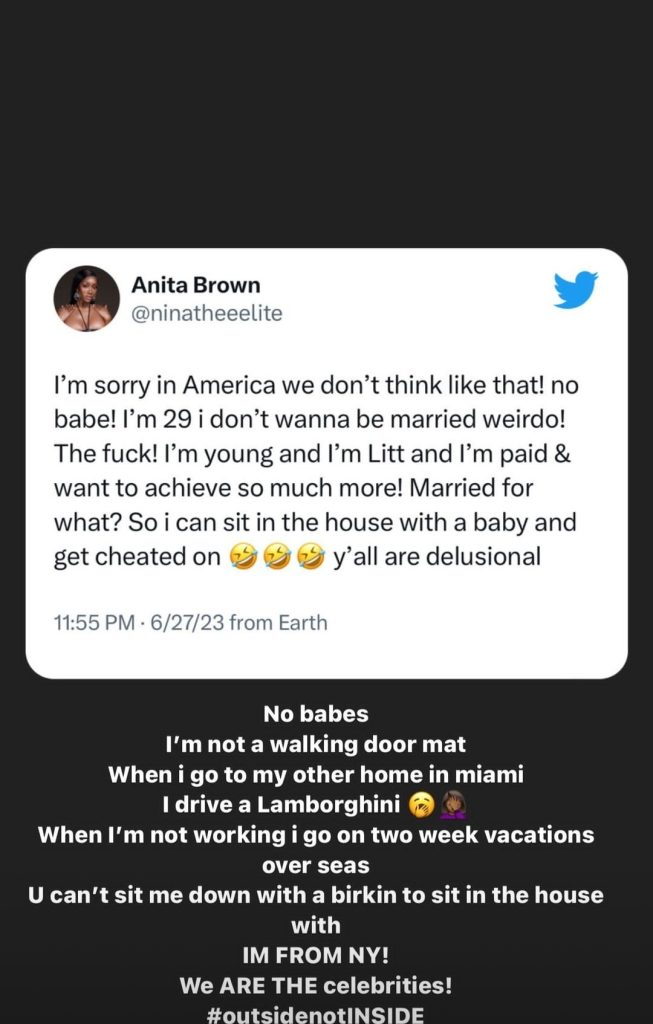 In a long text to Davido, she alleged that she had committed "adultery and fornication" with him, which the Bible states as a sin. However, she didn't know he was married even after going through his posts on social media, and even after having cognizance of his marriage, she still desired him up until now.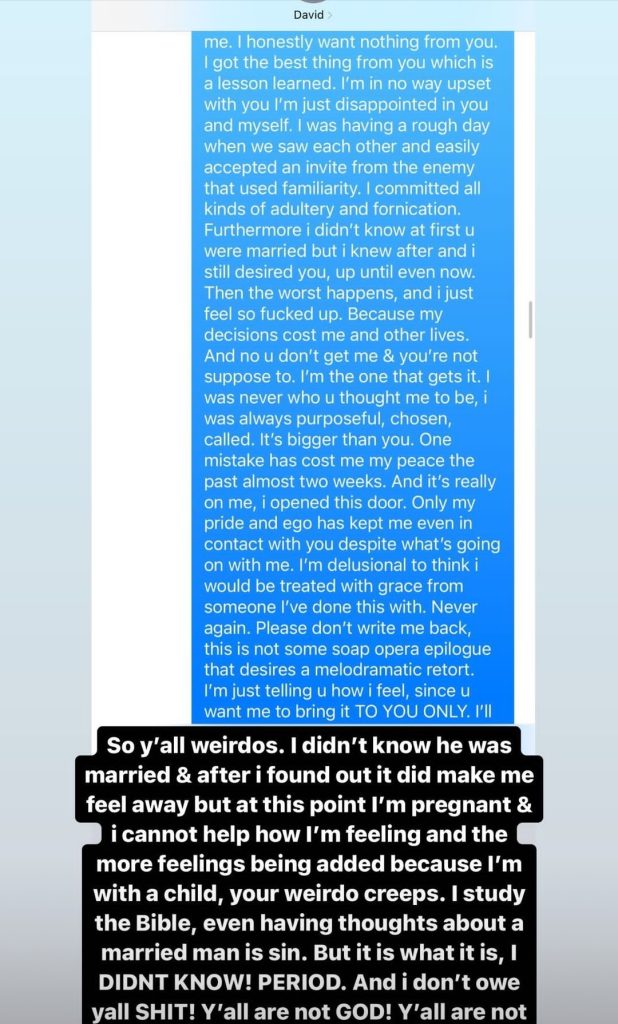 She went on to advise netizens on breaking any resistance the internet tries in keeping them shut, stating that people's relationships are not consistent and such an impression is below the belt for a newlywed couple like Davido.
"Don't let the internet GAG you all. People's relationships aren't consistent! This man has had many women and many girlfriends. Do your homework before you come at me, and maybe you will look at it in a different light! Stop PLAYING WITH ME! He's so mad that he had to get married.
Any newlywed is not doing all this! He's 30 years old! Pack it up! What 30-year-old millionaire wants a wife? An artist at that! Be realistic! Go sit down."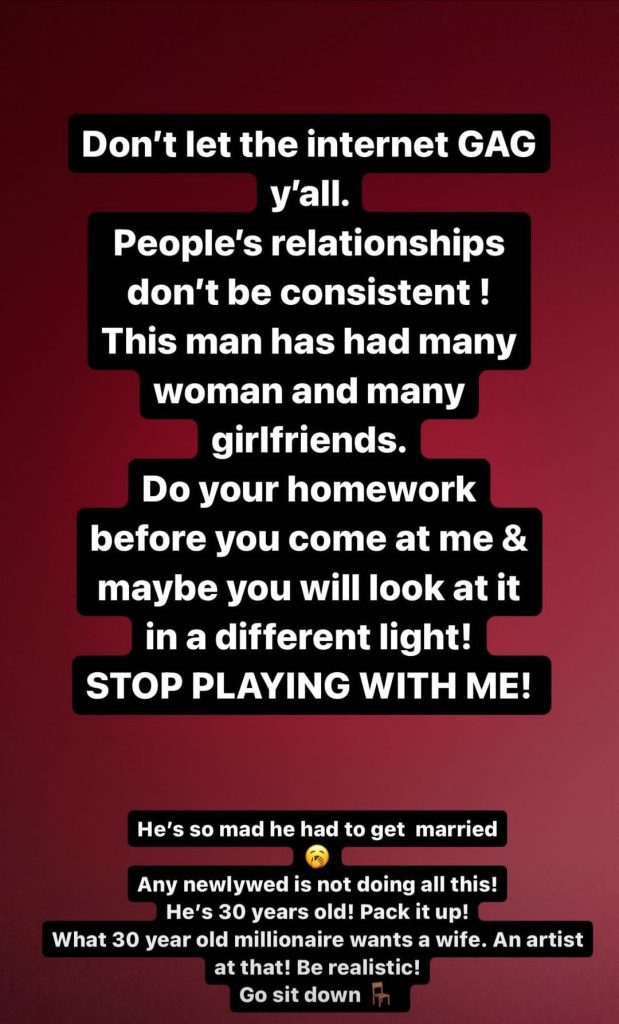 The Nigerian artist has so far not come out to refute the allegations from both ladies.