Ghanaian Journalist, Harriet Nartey was privileged to be part of a small number of African journalists at the New Global Financing Pact Summit in France.

Journalist and host of the Diplomatic Affairs Show on Pan African TV, Harriet Nartey was one of the few journalists from Africa present at the just ended New Global Financing Pact Summit in France, organized by the French government and led by its President Emmanuel Macron.
In a post on her Twitter page, she said
"A rare opportunity it was to have been in the same room with Presidents of France and Kenya, the U.S. Secretary of Treasury, IMF Managing Director, Kristalina Georgieva, and President of the World Bank, Ajay Banga, leading conversations about the New Global Financing Pact spearheaded by the French government".

Harriet Nartey has, in recent times, been on a roll. This new feat comes on the back of a successful moderator role at the just ended National Blue Summit, which had the President and other top officials in attendance. She also hosted the first 2023 FICAC Pan African Regional Conference for Honorary Consuls.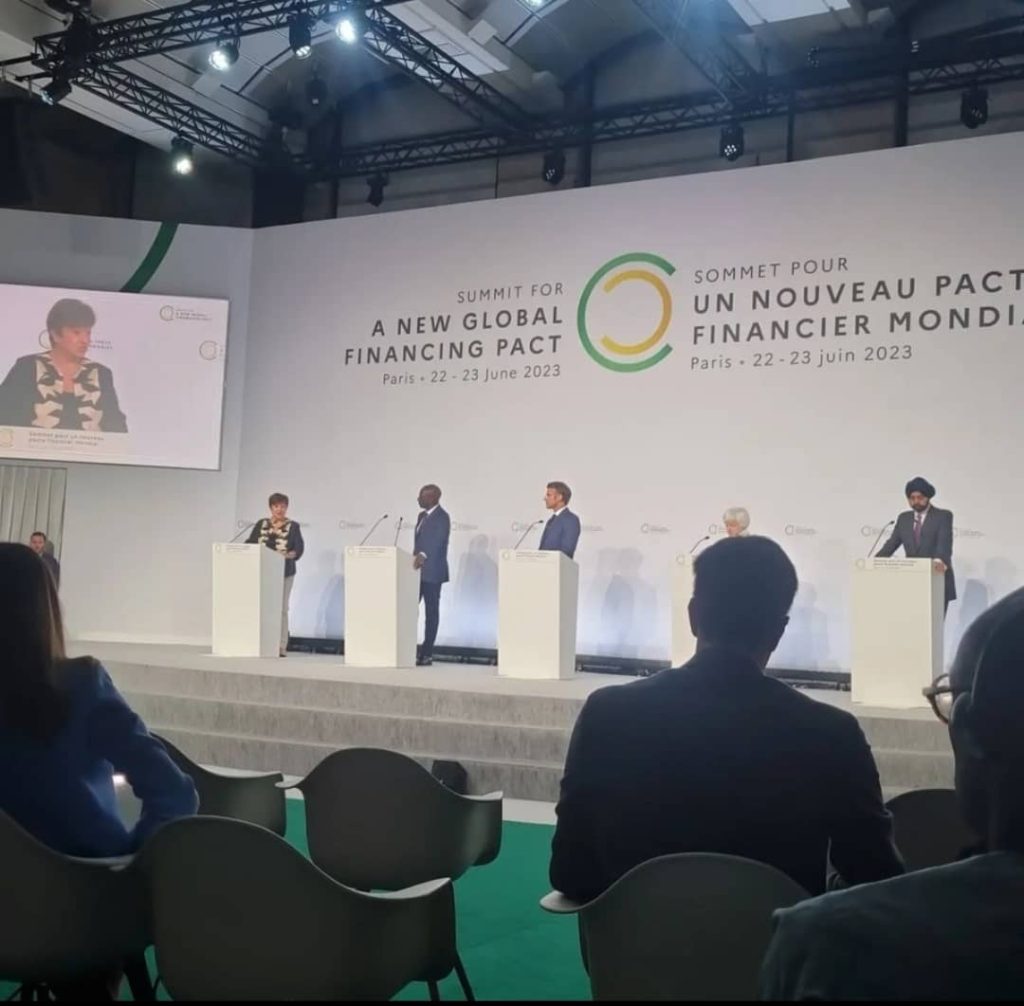 The objective of the Summit was to build a new contract between the countries of the North and the South to address climate change and the global crisis. It also addressed key issues like the reform of multilateral development banks, the debt crisis, innovative financing, international taxes, and special drawing rights (SDRs).
Ghana's President, President Nana Addo Dankwa Akufo Addo, and other leaders were present at the event. They are Mia Mottley, Prime Minister of Barbados, Olaf Scholz, Chancellor of Germany, Filipe Nyusi, President of Mozambique, Luis Inacio Lula Da Silva, President of Brazil, Antonio Guterres, Secretary General of the United Nations, UN Goodwill Ambassador, Melinda French Gates, philanthropist and co-founder of the Bill & Melinda Gates Foundation, and more.