When it comes to finding a perfect destination for relaxation and rejuvenation, Breezes Beach Resort in Ekumfi Narkwa, Ghana, stands out as a true haven. Nestled in the heart of the Central Region, this resort offers an unforgettable experience that combines modern comfort, outstanding customer service, and breathtaking natural beauty.
A Warm Welcome
One of the most remarkable aspects of Breezes Beach Resort is its exceptional customer service. From the moment you arrive, you'll be greeted with warmth and professionalism. The staff is always ready to assist and, more importantly, they treat every guest with kindness and respect. This hospitality sets the stage for a memorable stay.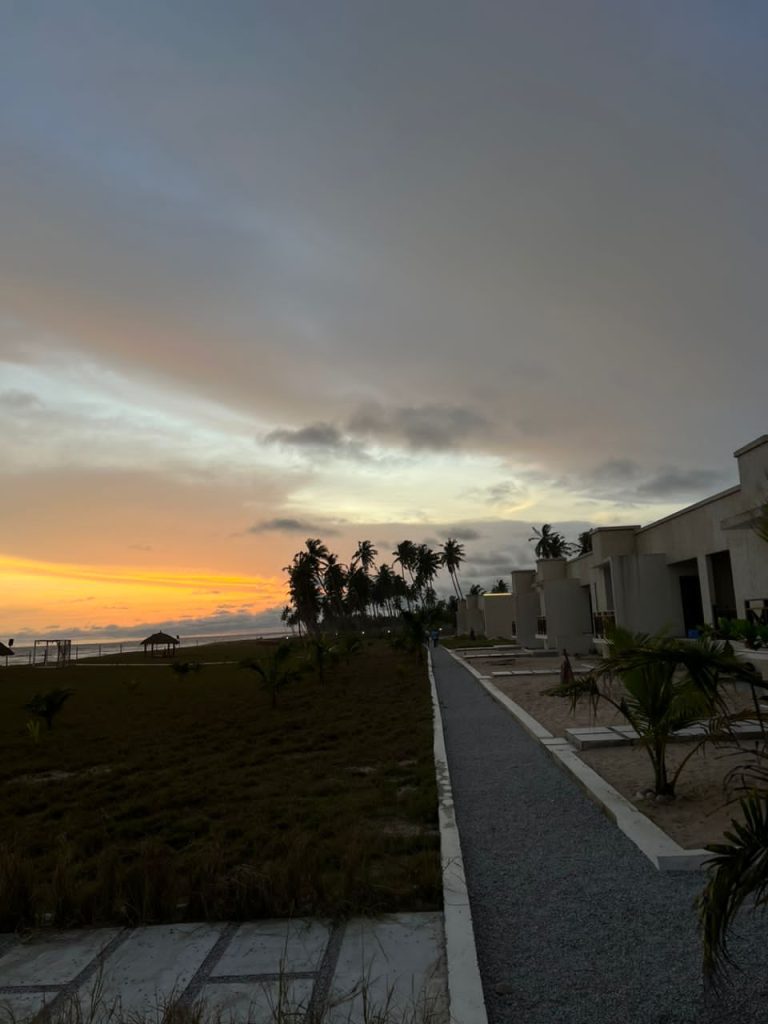 Modern Comfort
The resort's rooms are a blend of modern design and comfort, offering guests a peaceful retreat. What sets them apart is the stunning view of the ocean, which creates a serene atmosphere. Waking up to the sound of the waves and the sight of the clear blue waters is a true delight. Whether you're there for a weekend getaway or a special event like a wedding, these accommodations provide a perfect setting.
Safety First
Breezes Beach Resort takes security seriously, ensuring that your stay is worry-free. The presence of top-notch security measures guarantees that you can fully relax and enjoy your time here. Your peace of mind is their priority.
Nature's Beauty
The beach at Breezes Beach Resort is a pristine paradise. The sands are clean, and the waters are crystal clear. Whether you're looking for a stroll, a refreshing swim, or just some time to unwind on the shore, this beach has it all.
Scenic Poolside
For those who prefer the pool, Breezes Beach Resort doesn't disappoint. The pool area offers a stunning backdrop that makes every moment a picture-perfect memory. The clear waters and beautiful scenery provide a tranquil oasis for your leisure.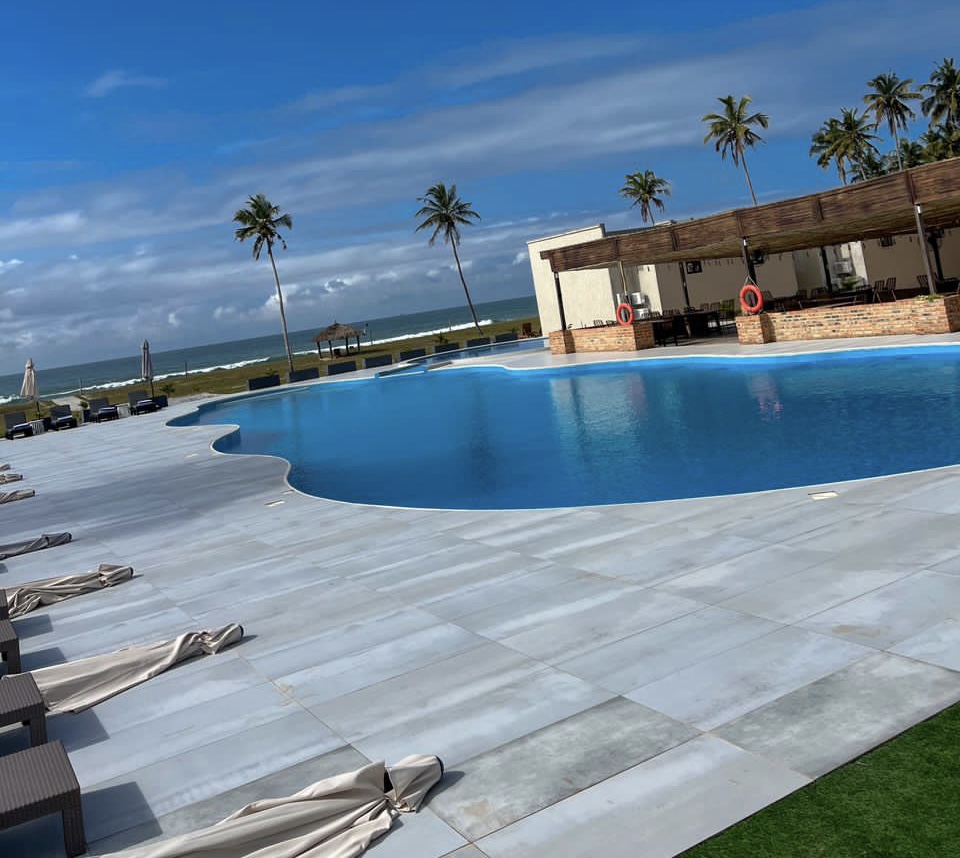 Culinary Delights
The dining options at Breezes Beach Resort are as impressive as the rest of the experience. The resort offers a diverse range of both local and continental dishes. The flavors are nothing short of exceptional, catering to every guest's palate. Whether you're savoring local delicacies or indulging in international cuisine, you won't be disappointed.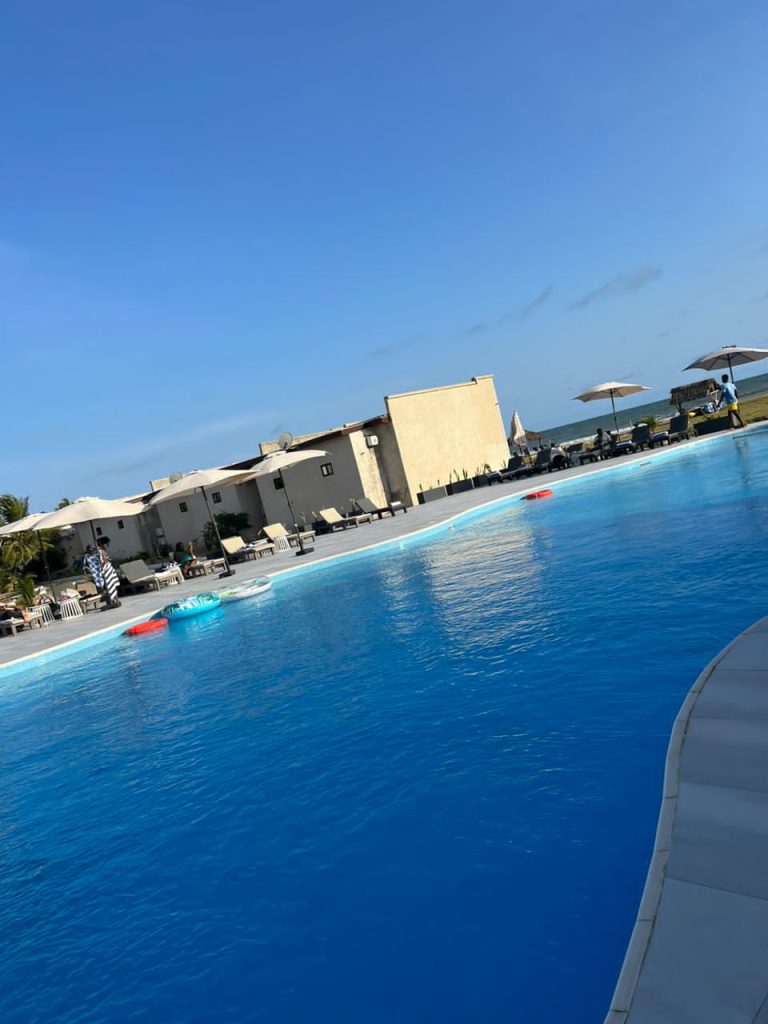 Your Perfect Escape
Breezes Beach Resort is not just a place to stay; it's a destination that allows you to escape the ordinary and embrace the extraordinary. It's a gem in the Central Region of Ghana that ensures every moment is unforgettable. Whether you're seeking a weekend retreat, planning a wedding, or looking for a place to create cherished memories, Breezes Beach Resort is the ultimate getaway.
Your journey to paradise awaits at Breezes Beach Resort in Ekumfi Narkwa, where modern comfort, exceptional service, and the beauty of nature combine to create a truly unforgettable experience. Contact 0532688193 for bookings on discount. Using code (Entamoty Blogger)