The YED-G Symposium '23, hosted by MaxSector Consulting Agency, provided a platform for young entrepreneurs to explore the power of innovation in fostering economic growth.
Taking place on August 5th at the University of Media, Arts and Communications-Ghana Institute of Journalism (UniMAC-GIJ), the symposium centered around the theme "Unleashing Unlimited Potential: The Role of Innovative and Engaged Youth in Economic Development & Growth."
During his opening speech, MaxSector General Manager Oware Idrisu shared the story of CEO Maxwell Mensah, who conceived the idea for the company after attending an entrepreneurship lecture during their time at UniMAC-GIJ. Mr. Idrisu highlighted the challenges they faced in turning their plans into reality, emphasizing the importance of perseverance and hard work.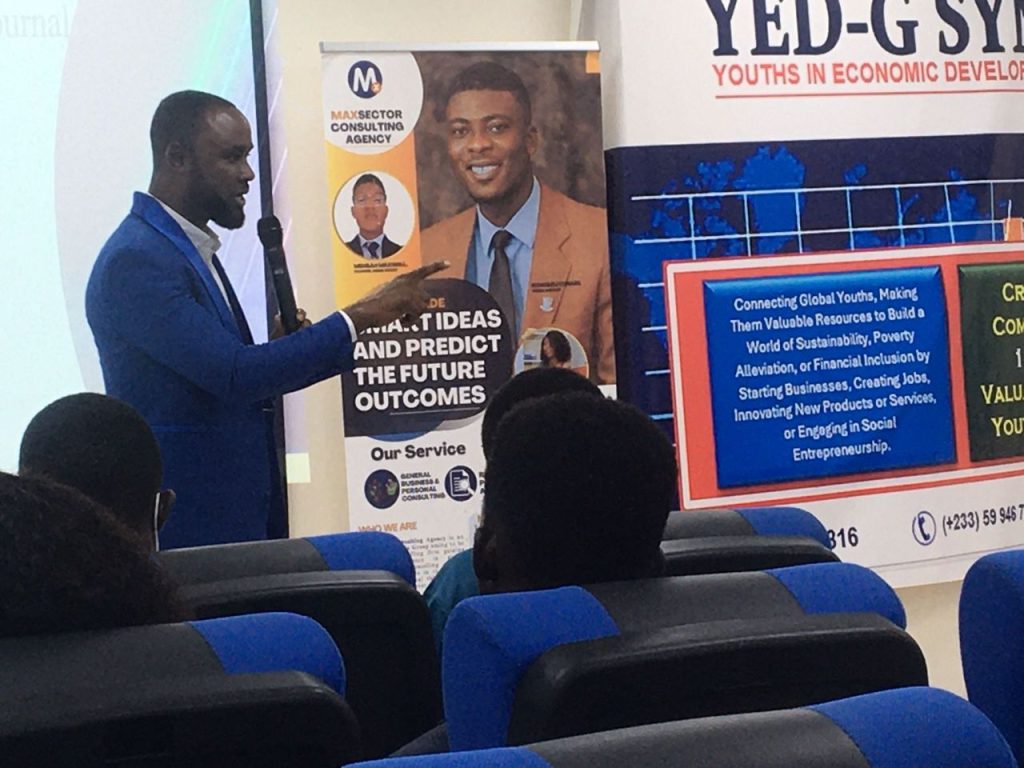 CEO Maxwell Mensah expressed his mission to make a significant impact on the lives of Ghanaian youth and expand his reach to a million young people worldwide within the next ten years. He emphasized that true success lies not in wealth accumulation, but in the ability to inspire and influence others.
The first speaker, Mr. Eric Murphy, CEO of Ghana Universities journals, stressed the importance of leadership skills, effective communication, problem-solving abilities, decision-making skills, and adaptability in the entrepreneurial journey. He encouraged young individuals to think beyond conventional boundaries, create their own opportunities, and not solely rely on government jobs.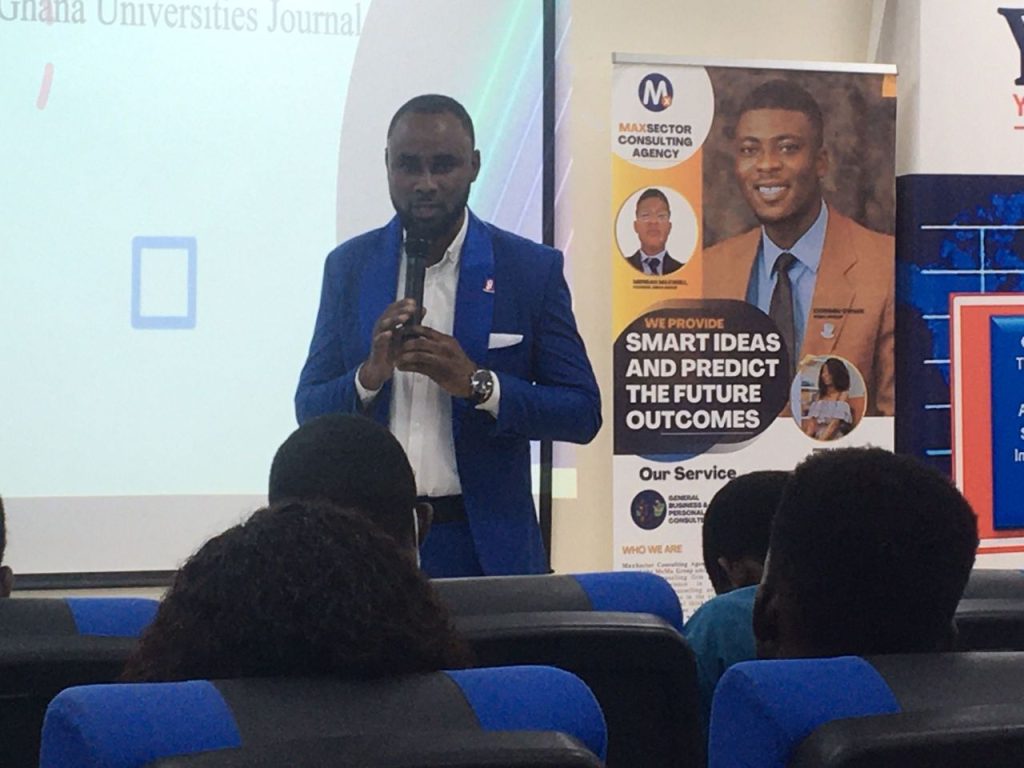 Samuel Osarfo Boateng, Head of Marketing for NDW Holdings, also shared his insights, emphasizing the crucial role of youth in driving economic growth. He stated that a country's failure is reflected in its failure to support its youth. Mr. Boateng urged attendees to adopt a leadership mindset, take calculated risks, and overcome identity crises to unlock their full potential. He also highlighted the significance of financial literacy and proper prioritization in personal and national development, urging young people to invest in self-development and lifelong learning.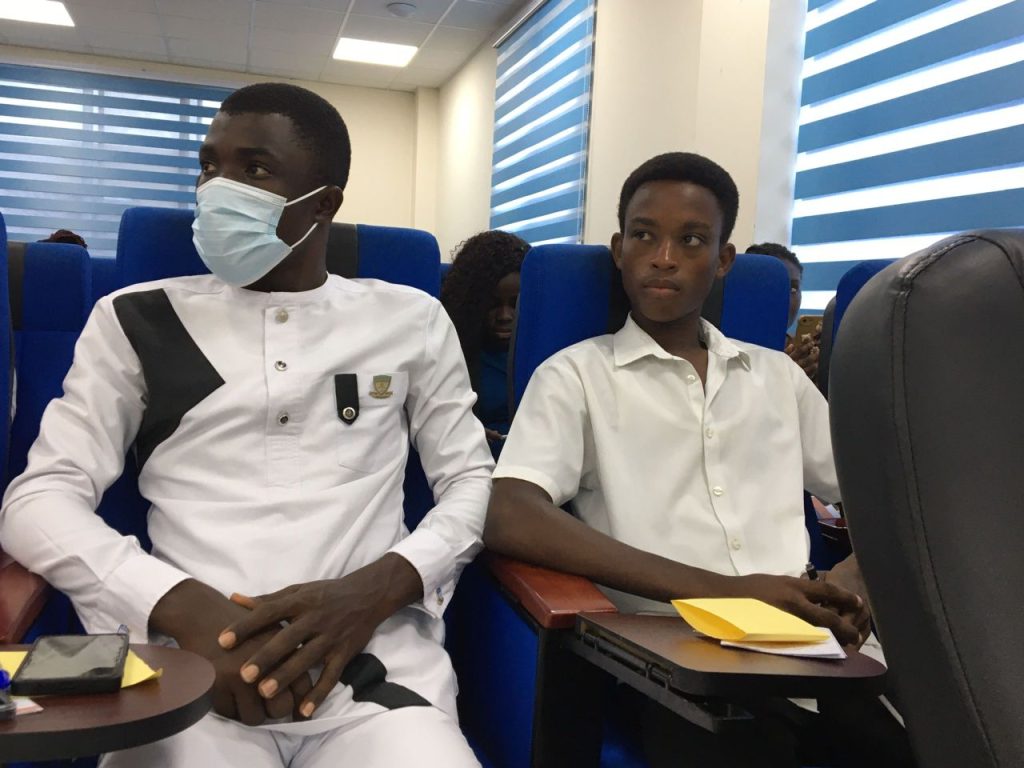 The symposium highlighted the potential of young entrepreneurs to stimulate economic growth through innovation. It called for a shift in mindset, encouraging self-reliance over entitlement, reasonable risk-taking over risk aversion, and an entrepreneurial mentality over a job-seeking approach. The discussions and takeaways from the event aligned with the overarching theme of envisioning limitless possibilities and leveraging innovation to drive economic development and growth.