In an extraordinary display of commitment to learning, community service, and innovation, Glorious Child School Limited, based in Pokuase, Accra, marks its 25th anniversary.
Tipped as the leading light of the Ga North Municipality's educational sector, the school is renowned for nurturing students' academic excellence and fostering a culture of curiosity and innovation.
The 3-month-long celebration, themed "Building a Legacy of Knowledge and Celebrating a Future of Science and Technology," commenced on June 18 with a grand launch at the school premises.
The festivities include a series of beneficial and uplifting activities designed to promote learning, health, and community spirit. The school's commitment to environmental stewardship was evident in a cleanup exercise held on June 23. Students, staff, and community members came together to clean the surrounding areas, an inspiring act of service demonstrating the school's dedication to its environment.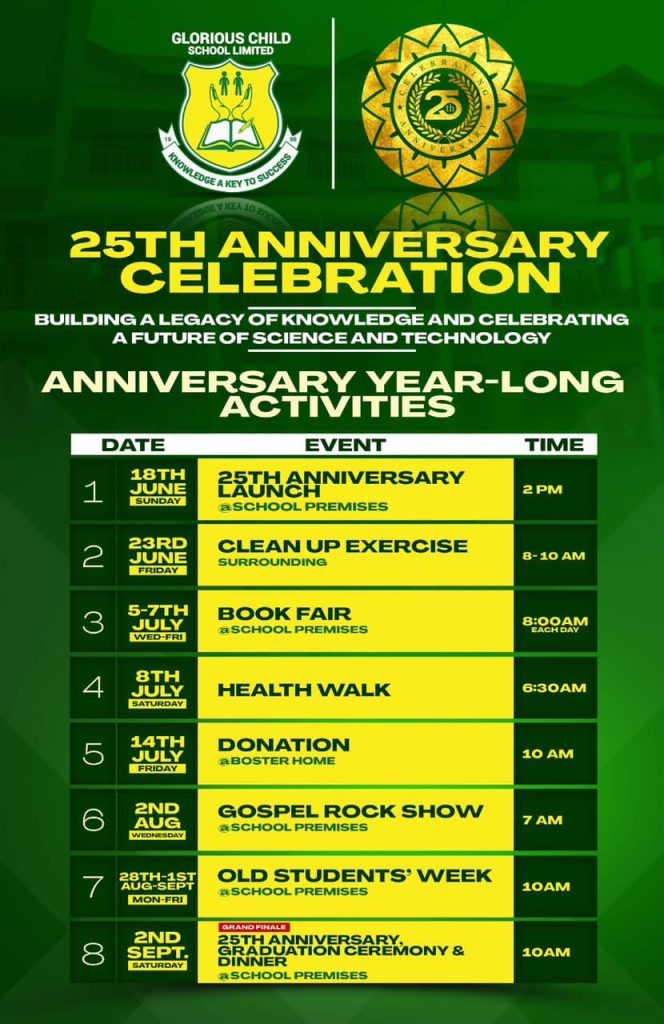 In early July, a three-day book fair was hosted at the school premises from the 5th to the 7th of the month. The event promoted the importance of reading and literature among students, reinforcing the school's long-standing belief that knowledge is the key to success.
On July 8, the school community demonstrated its commitment to health and wellness with a well-attended health walk.
This event emphasized the school's holistic approach to education, which balances academic excellence with physical health and wellbeing. A heartwarming donation drive was held at a foster home on July 14, allowing students to learn firsthand the importance of empathy, generosity, and social responsibility.
This event reflected the school's commitment to moral education and character development. The next and most anticipated event will be a Gospel Rock Show on August 2, featuring a powerful performance from reigning VGMA's Gospel Artist of the Year, Piesie Esther.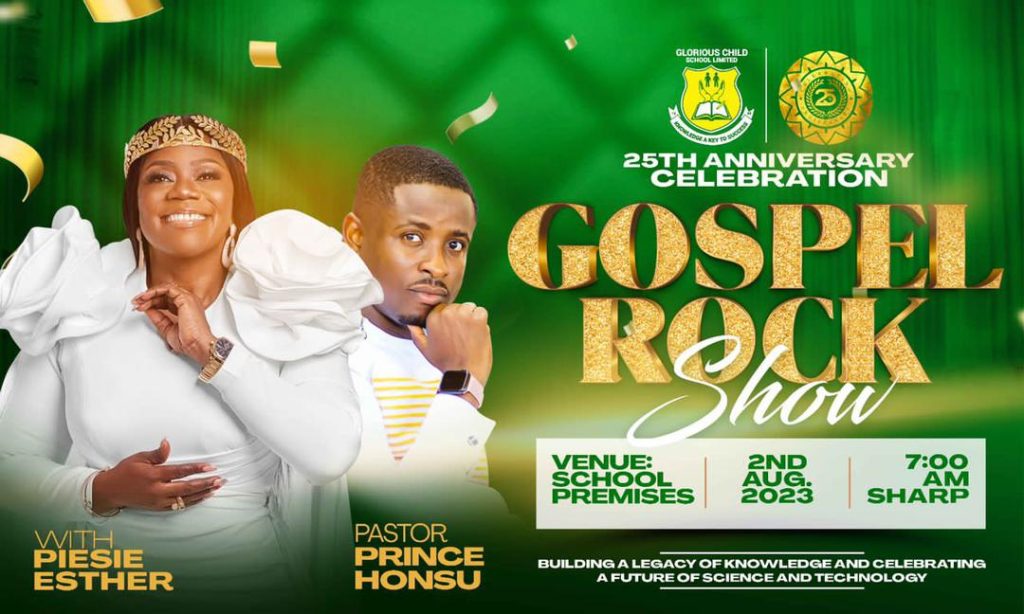 This celebration of music and faith further added to the jubilee's diverse and inclusive festivities. The anniversary activities will continue with an Old Students' Week, providing an opportunity for alumni to reconnect with their alma mater and share their post-school achievements, reinforcing the school's long-term impact on their lives.
The grand finale set for September 2 promises a fitting conclusion to the silver jubilee celebrations. The day will comprise a graduation ceremony and dinner, a celebration of the academic achievements of the school's students, and a testament to the school's ability to offer academic excellence.
Over the past 25 years, Glorious Child School Limited has demonstrated its unwavering commitment to shaping young minds and preparing them for a future driven by science and technology. 
story by : Richard Asare