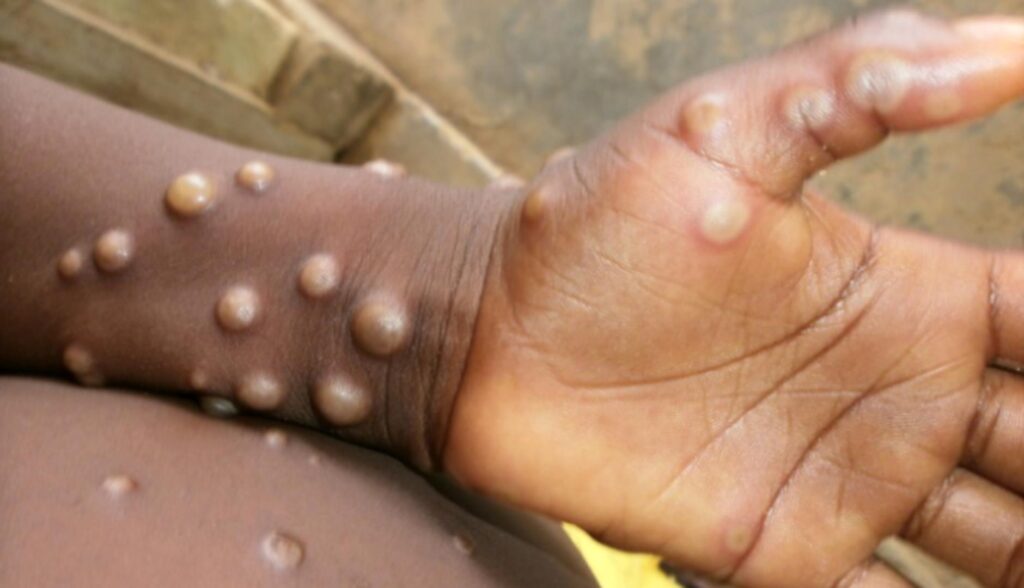 Ghana has recorded its first five(5) cases of the Monkeypox disease. The Director General of the Ghana Health Service, Dr. Patrick Kuma-Aboagye made this known at the Minister's Press Briefing organized by the Ministry of Information in Accra today, June 8, 2022.
Dr. Kuma-Aboagye said out of a total of twelve(12) suspected cases investigated by the Ghana Health Service since May 24, 2022, five(5) were confirmed to be Monkeypox diseases.
He said the cases were recorded in three(3) regions of the country namely Eastern, Western and Greater Accra regions.
The Director General said no case of death has been recorded.
Dr. Kuma-Aboagye also said a Ghanaian traveling to the United States of America was diagnosed with the Monkeypox disease.
The Ghana Health Service said the country is also currently experiencing the Influenza A H3 outbreak, making the number of public health outbreaks in the country three(3). The outbreaks are COVID-19, Monkeypox and Influenza A H3.
Meanwhile Dr. Kuma-Aboagye said the situation is currently under control and urged Ghanaians to continue to adhere to the safety protocol measures by the Ghana Health Service to contain the spread of the diseases.
He said the situation will get out of hands if the let down it guards.