Western Regional Minister, Kwabena Okyere Darko-Mensah has urged businesses to match up their mission with their attitude in order to generate cash flows, which will put them in a better position to receive loans from banks at the GEPA SME's and Bank Forum 2023.
Under the theme "Financial Resource Mobilization: a Key Factor in SME Growth", the Ghana Export Promotional Authority (GEPA) organized the third Edition of the SME's and Bank Forum at the Best Western Plus Hotel, Takoradi, in the Western Region, where resource persons expounded and resourced banking sector players and SME's with fiscal nuggets in strategic resource mobilization to enrich their financial activities.
The forum was initiated to create one platform for SMEs on one hand and bank and non-bank financial institutions on the other to discuss dispassionately the financing conundrum SMEs face.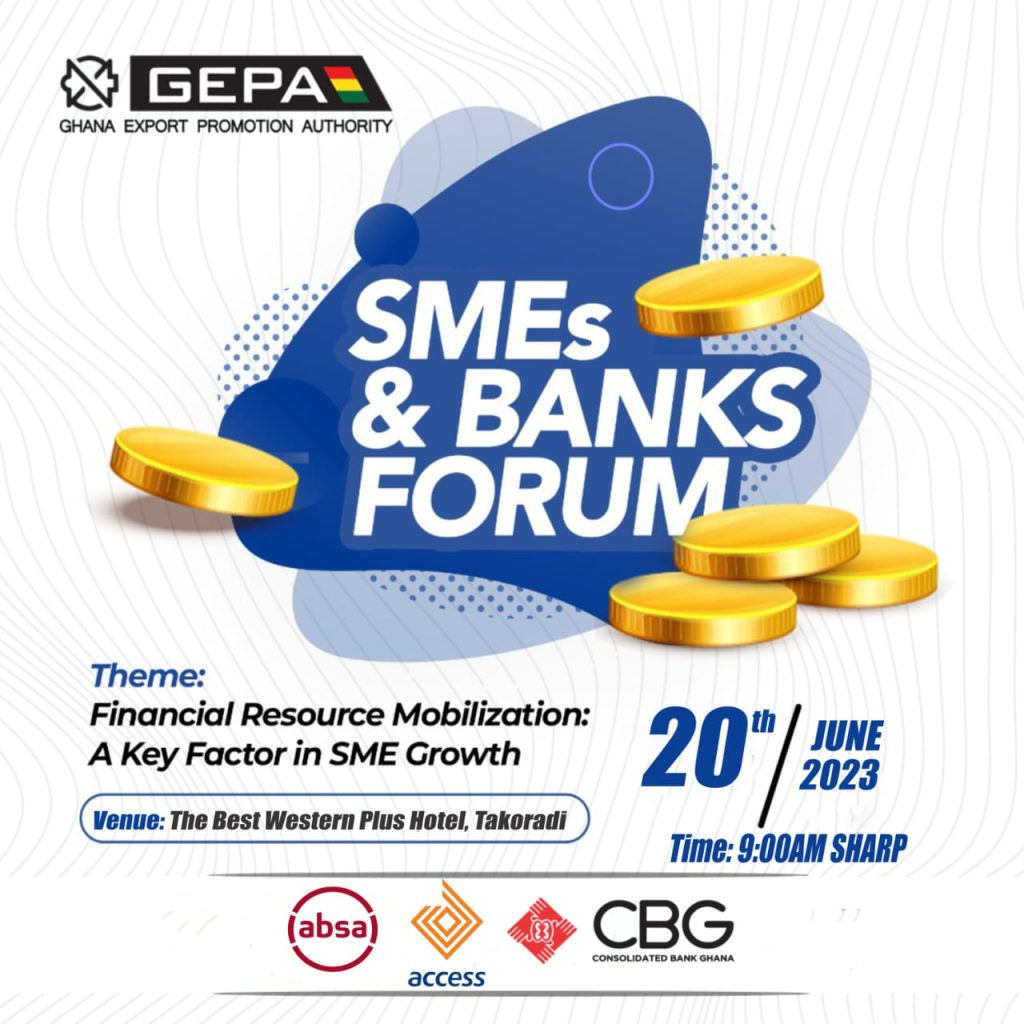 Hon. Kwabena Okyere Darko -Mensah, a speaker at the event, urged business people to align their mission with their behaviors, which shall produce positive consequences, and in so doing, create growth for their companies, which will enable them to generate the positive cash flow necessary for receiving business loans from the banks.
He further proposed new partnership arrangements among themselves, as in the core-outgrower scheme, either in fashion, manufacturing, construction, etc., to position their industries to qualify and gain financial support for their companies in the Western region.
According to a World Bank report in December 2022, Ghana's micro, small, and medium enterprises are encountering growth hurdles, with lack of access to finance mentioned as one of the major hurdles. As of July 2022, references from statistics stated that SME's constitute over 90% of Ghana's business enterprises, which account for 60% of the state's GDP and 80% of total employment.
GEPA stimulates awareness among the business community to get involved in international trade. It serves as a candid way to generate much needed revenues for the economic development of the country. It also coordinates Ghanaian businesses participation in international trade fairs across the globe, undertakes international market research, and offers training to businesses in export and international trade.