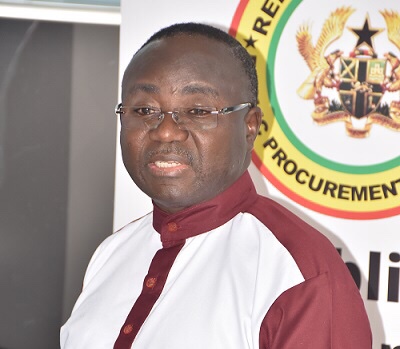 The Office Of the Special Prosecutor has slapped the former Chief Executive of Public Procurement Authority, Adjenim Boateng Adjei with seventeen(17) new charges in line with his involvement of some procurement breaches.
The charges were communicated to the public through a press release issued yesterday, May 18, 2022 and signed by the Special Prosecutor, Kissi Agyebeng.
The former PPA Boss was charged with eight(8) counts of using public office to make personal profit and nine(9) counts of directly and indirectly influencing procurement processes to obtain unfair advantage whiles in office.
His brother-in-law, Francis Kwaku Arhin who was cited as an accomplice in the series of procurement breaches was charged with one(1) count of using public office for profit.
The two will be arraigned before the High Court Criminal Division in Accra on May 25, 2022.
An Investigative Journalist, Manasseh Azure Awuni made a story on how the then Public Procurement Authority Boss, Mr. Adjenim Boateng Adjei breached series of the public procurement laws for personal gains. The story later led to his removal from office by the President of the Republic, HE Nana Addo Akugo-Addo.