The first leg of the Champions League Semi-final ended in a 1-1 draw between Real Madrid and Manchester City at the Estadio Santiago Bernabeu.
Manchester city possessed the game with a 72% to 28% in the first half and 56% to 44% in the second half. However, the White Angels broke the deadlock in the first half with a long push by Eduardo Camiavibga who assisted Vinicius Jr. Who put the ball in the net with a shoot behind the 18 yard box.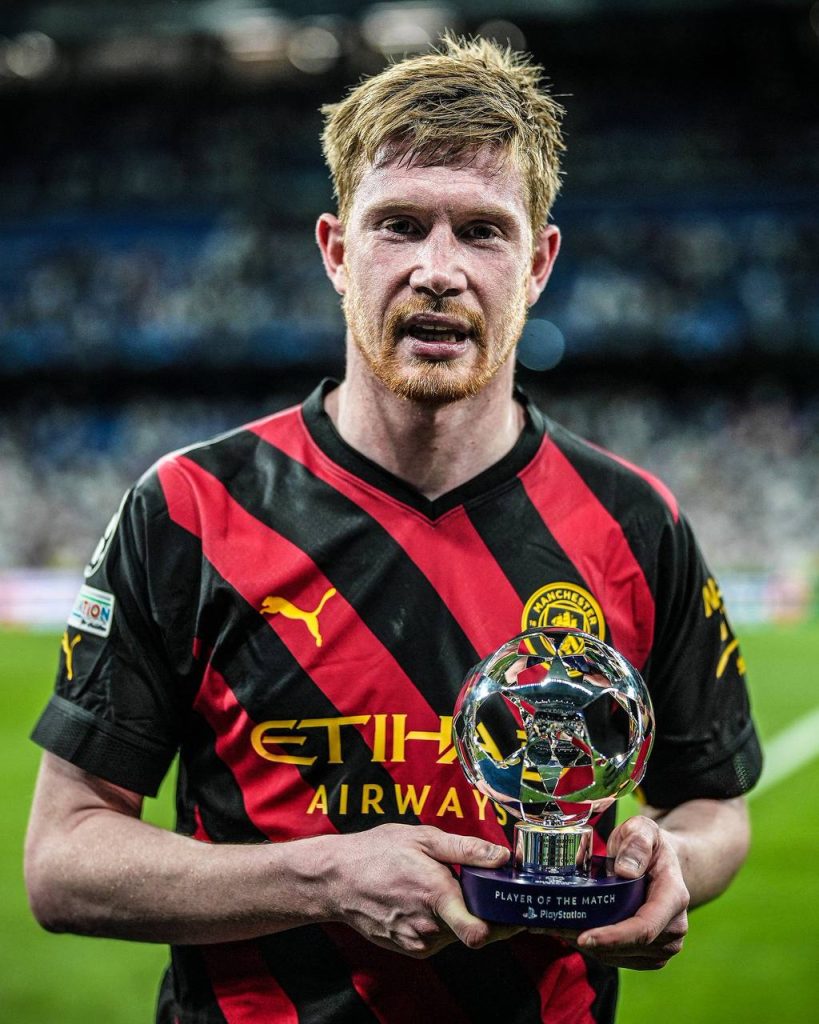 Manchester City regained momentum in the second half and Kevin Debruyn with a powerful strike equalized for the Cityzens. The game ended with a 1-1 with Real Madrid completing 450 passes and Manchester City 566.
The Real Madrid players protested a number of times for a penalty to be awarded when the ball hit the hand of the Manchester City players. However they all proved futile.
Mancheater City at the end of the game had 6 shots on target as against Madrid who had 4. Thibaut Courtois saved powerful balls from De Bruyne, from Rodri and twice, comfortably, from Haaland.
Two players from each side were booked for fouls they committed and Kevin Debruyne was adjudged the Man of the Match.
The scores will be settled at the Etihad Stadium next week Wednesday 16th May when the Cityzens host the White Angels for the second leg