Over decades and still counting, "Takoradi" has been the leading town recognized for celebrating Christmas greatly in a unique way which contradicts how most places and regions here in Ghana celebrate theirs.
The Western Region of Ghana, with Sekondi-Takoradi as the capital town, is widely notable for its rich lands and minerals, oil, academic excellence, and culture among others. Despite all these, there are interesting heaps of files to read about Taadi's outstanding Christmas celebration, thus, the beauty of Christmas lies in the eyes of Takoradi.
During Christmas, it's undoubtedly amazing to tag along with the various activities which take place during the festive season organized by the various regions. However, it's best to celebrate Christmas with the West. Here in the Oil City, Christmas is the main ish. There are fascinating festivals celebrated annually with the motive of entertaining natives, not excluding outsiders, paying homage to cultures, and blessing attendees with loads of fun.
The West Side Carnival is beyond beautiful. This is a part of the lined-up activities which spice up Taadi's Christmas celebration. It's a big festival for all masquerades from their individualistic denominations. The masquerades from the various groups such as Ohyewakomem, Tumus, and USA among others dress in a multicolored attire which seems too uniform and harmonize them, coupled with masks, gloves, and tails, however, they're symbolized to predict the group they belong to. The masquerades converge at a point, start with a float then merge with the other groups to troupe throughout the land of Taadi (Takoradi) commencing from morning to night. As they float through the town with the brass bands, the town becomes beautiful with laughter, love, and fun.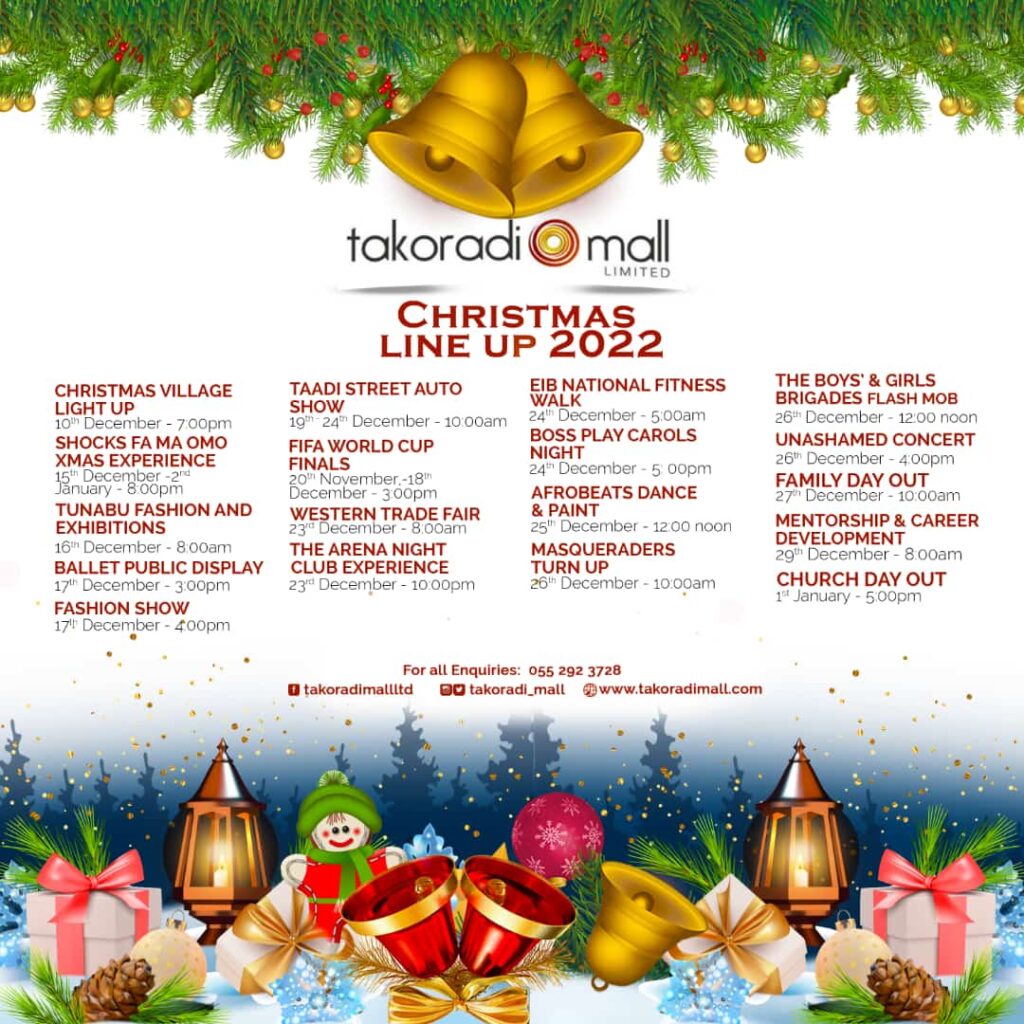 There are other equally fun and entertaining programs that are held to stretch the Christmas celebration to New Year. The various events center jams to accelerate the happiness and fun gifted by the last month of the year in a captivating manner.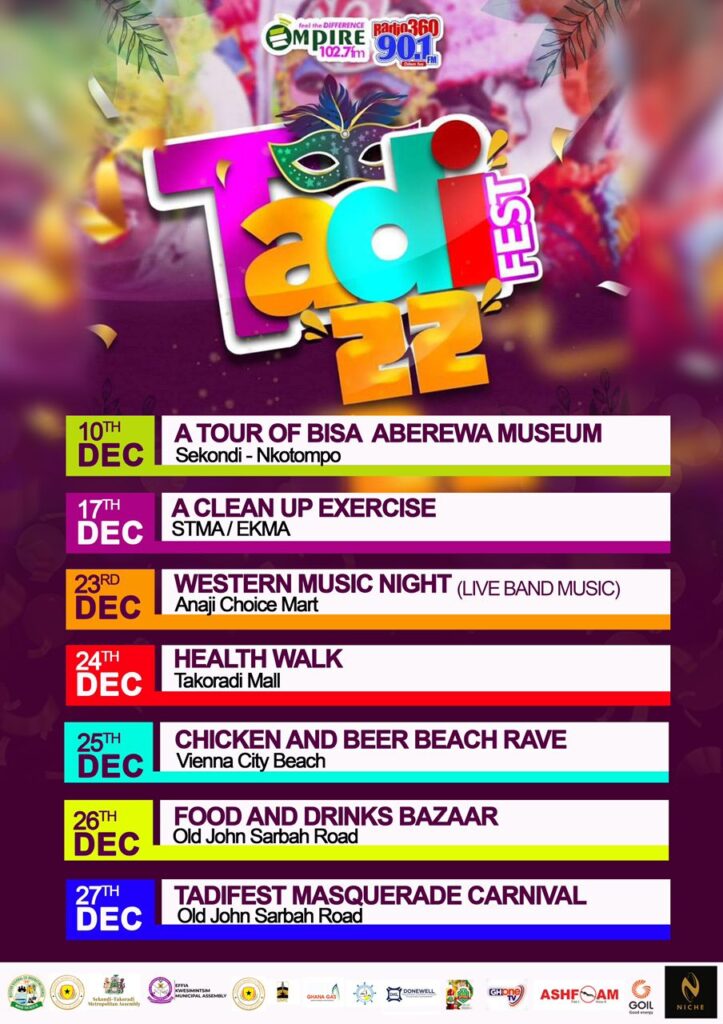 Christmas is all about fun and entertainment here in Takoradi. Do not take a rain check this year, be in Taadi throughout this festive season, renew and make new memories, release stress and have fun. Nevertheless, forget not that, the best comes from the West and Christmas is Taadi.
Story by Salome Kwaw.