The office of the UPSA Women's Commission led by Ms Naa Atswei Nora and Ms Agyeiwaa fulfilled their pledge in honoring the Winner of Face of UPSA 2022 a trip to Nairobi and Dubai.
On the 28th of June, the Commission fled the Queen to Nairobi. After a while of touring in Nairobi, she continued her trip to DUBAI where she's currently having a fun parked experience.
The Queen, Nihad Doases @nihadoases after the relaxation trip in Dubai will embark on a campus project that lies in the interest of the students to empower students as well as bring out their leadership skills, knowledge, and confidence, students pageant are mostly organized.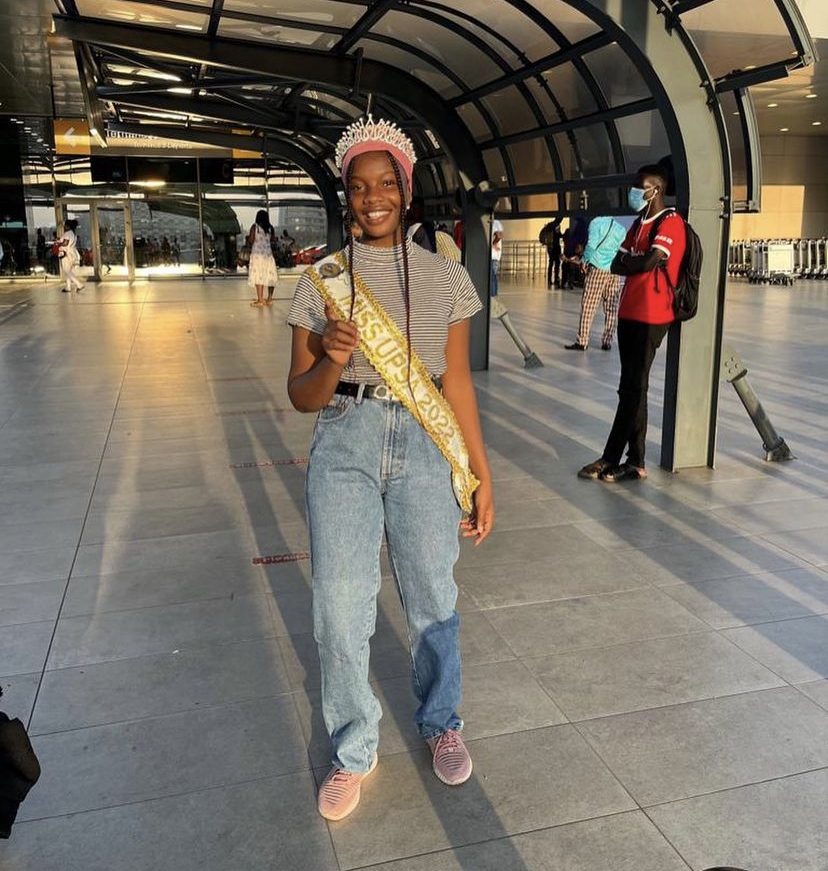 During pageants in school, students are tasked with different societal engagements with the aim of helping them to contribute greatly to the school, society, and country and being role models to others.
Pageants are made to shape these young ones into building a brighter future and becoming great people.
The face of UPSA is an annual event that seeks to empower and develop students. The objective is to bring out their creativity and groom them on how they can contribute to UPSA, the society we live in, and the country as a whole.
The face of UPSA this year rode on one main direction "break the bias" underneath this direction focused on bridging the gap of gender inequality and segregation.
The female youth at UPSA are no exception to this phenomenon and that is why this year's face of UPSA searched and groomed future female leaders who think of breaking the bias and are willing to contribute to society.
Miss Nihad Oases won the 2022 FACE OF UPSA and a trip to NAIROBI AND DUDAI.