After six exhilarating months of championing the progressive cause of feminism across various regions, the 2022 edition of the Guinness Ghana Obaasima Summit has ended with a grand finale held at the National Theatre to climax it.
This year's edition of the summit which was themed PROGRESSIVE PORTRAYAL; BUILDING CAPACITY FOR ELEVATION commenced in January with the Greater Accra regional tour at the Raphael Sylvanus Amegashie Auditorium on the campus of the University of Ghana, Legon.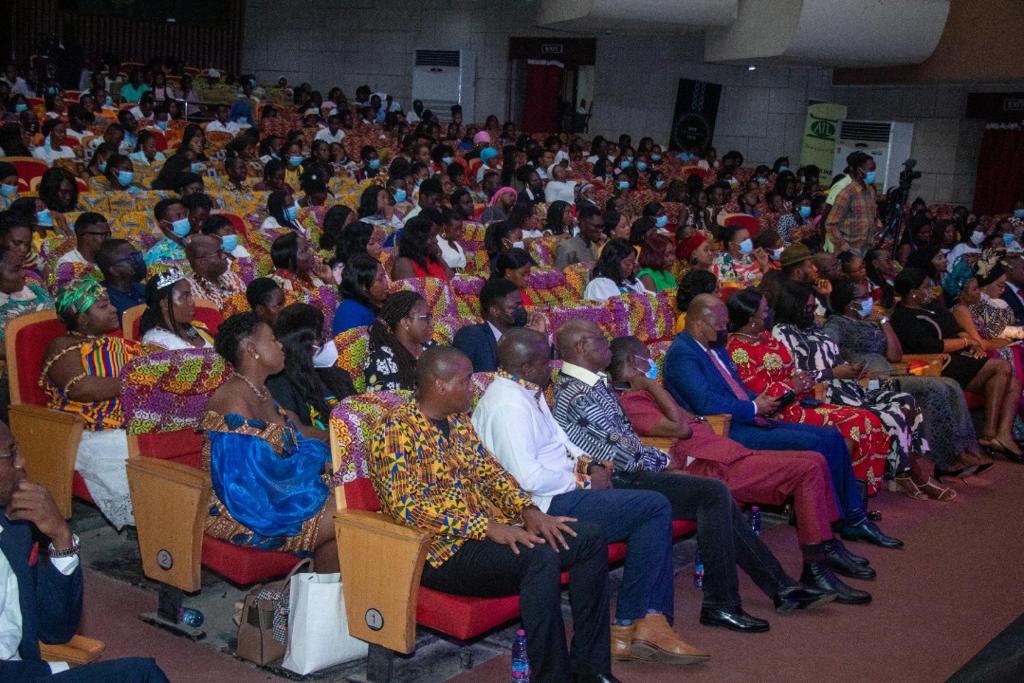 The Regional Tour was then extended to the Central Region where the Jophus Anamuah-Mensah auditorium hosted several speakers who lectured attendees on synergism and teamwork, networking, excellent oratory, and public speaking as acing interviews in a bid to instill assertiveness in women.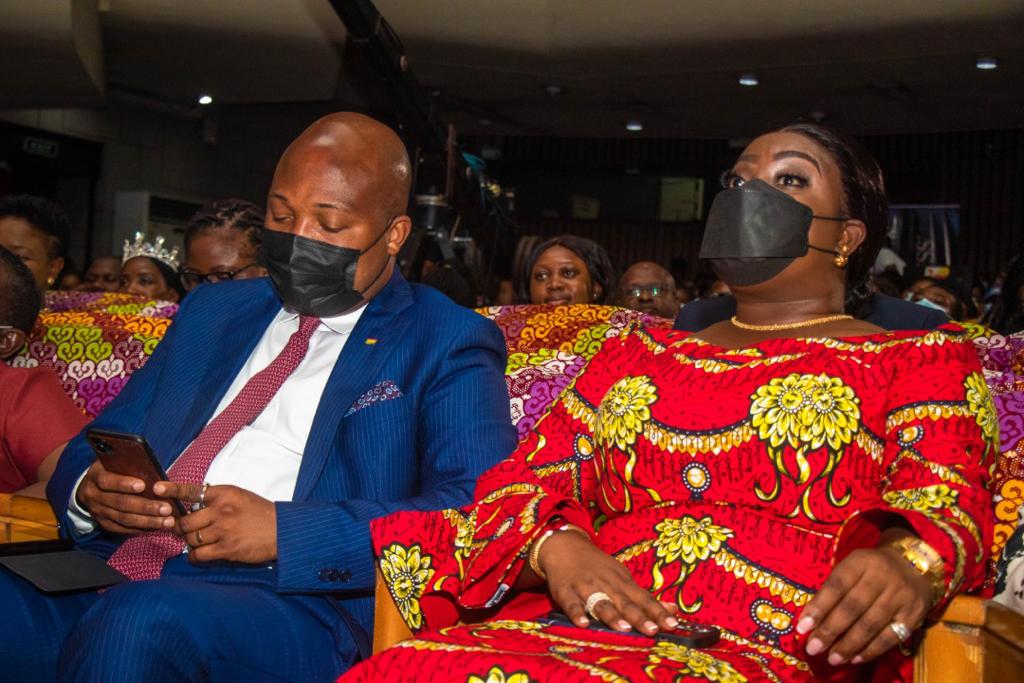 Further, the All Nations University in Koforidua played host to the Eastern Regional tour of the summit whereas the Simon Diedong Dombo University of Integrated and Development Studies, Tamale gave the Northern belt of the country its chance to witness the summit.
After the regional campus tours, the conversation on the progressive portrayal of feminism was taken to some markets around the capital where a series of market activations were held at the Dome Market and the Madina Bohye market where officials from corporate institutions such as Guinness Ghana Breweries PLC, Universal Merchant Bank, Akosombo Textiles Limited and Frytol Oil took turns to address women in these markets.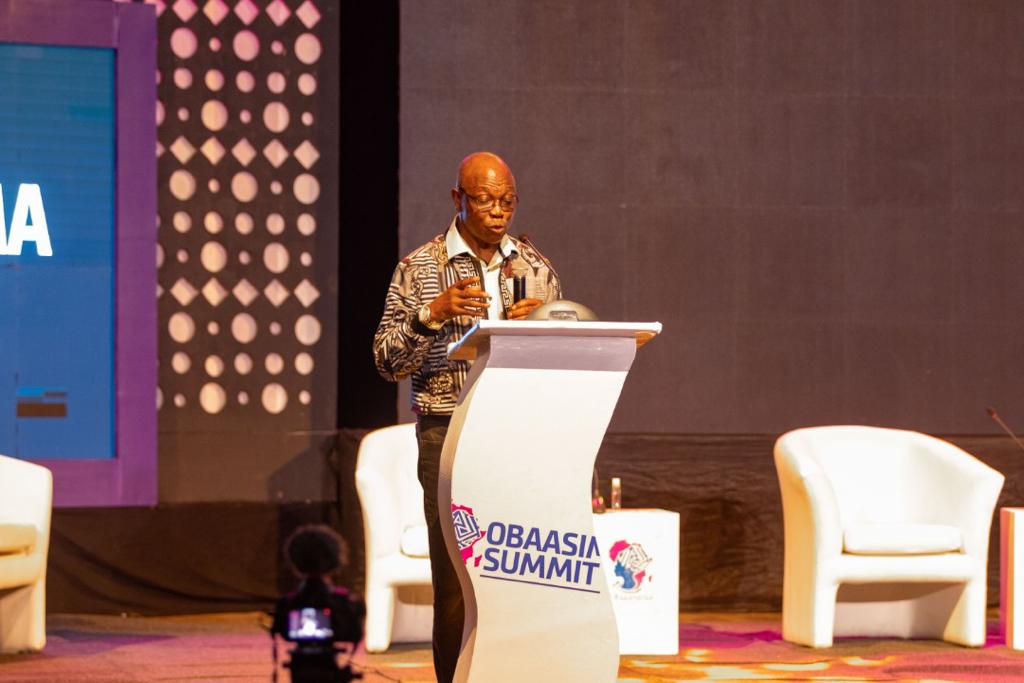 At these markets, traders were enlightened on the need to be brave in their endeavors in a bid to break the old-aged yoke that has sought to make women second fiddle to men.
After these rigorous rounds of events that marked this year's edition of the Obaasima Summit across the length and breadth of the country, organizers, speakers and attendees of the summit converged at the National Theatre where it was climaxed.
Speakers at the event included the Managing Director of Guinness Ghana Breweries Limited Plc Helene Wessie, Co-Founder of Passion Air Eddie Annan, Chief Executive Officer of Universal Merchant Bank Nana Kwadwo Dwemoh Benneh and the Kenyan Deputy Minister of ICT, Innovation and Youth Affairs Nadia Ahmed Abdala.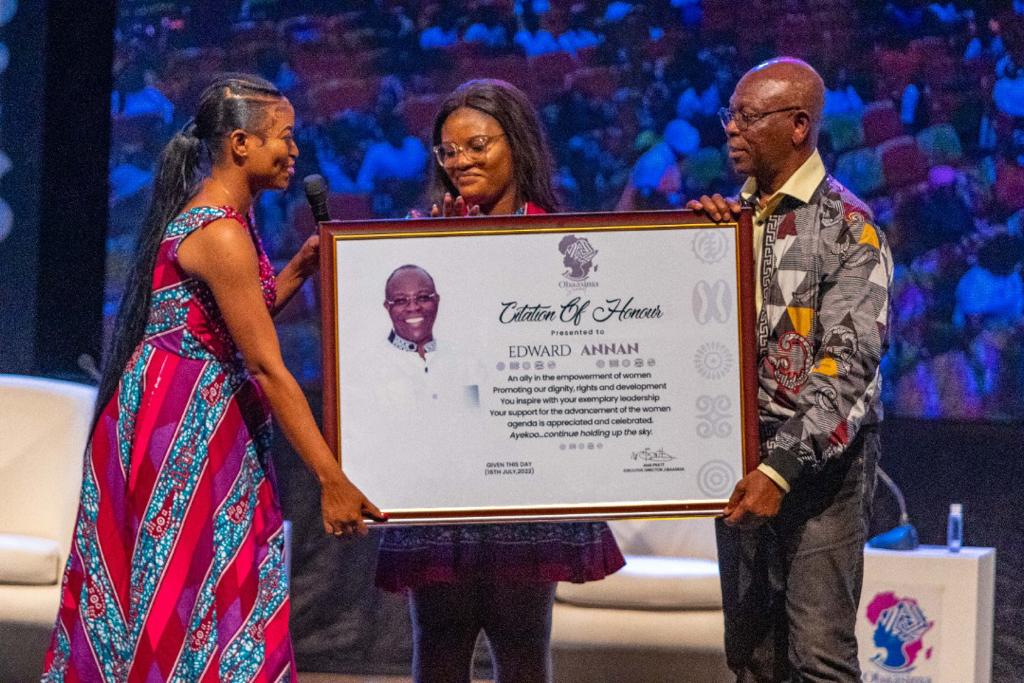 Managing Director of Guinness Ghana Breweries Limited Plc Helene Wessie touched on the need to champion diversity in all spheres of life. She premised her address on the rarity of having women in key leadership areas in the hierarchy of top organizations. She however maintained that Guinness Ghana Plc has women among the summit of the company, a skill that affirms the need for diversity.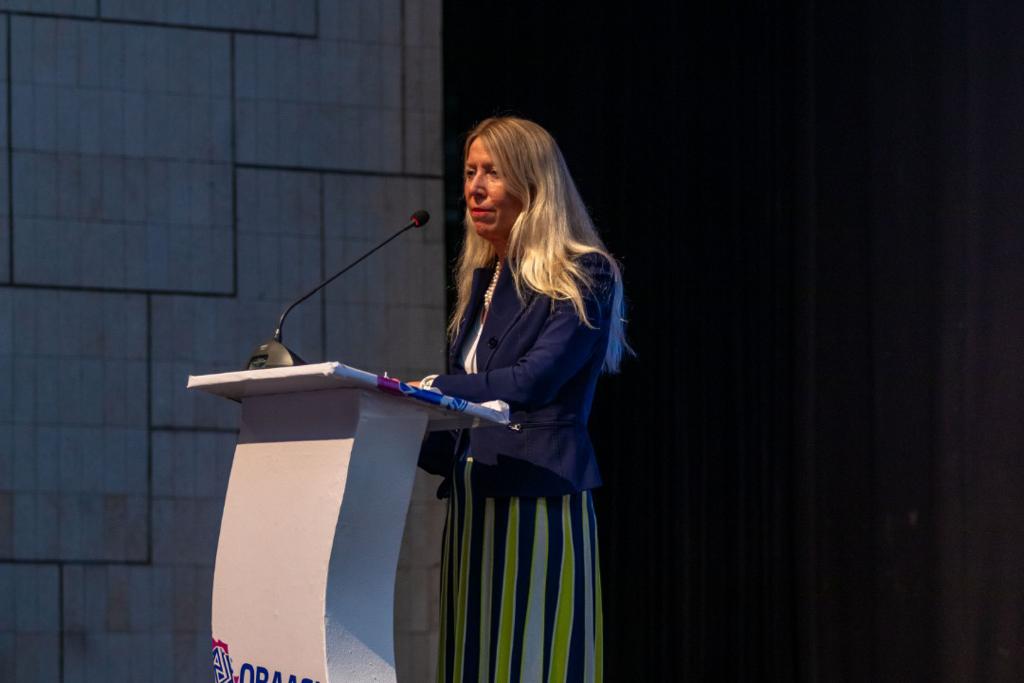 According to her, the progressive portrayal of feminism along with propelling women to be among the key decision-makers can only be done when diversity is championed.