Ghanaian fast rising Blogger, Bernard Odompleh Kwesi, popularly known as Nene Odompleh has shared exicting moments he shared with students of his alma mater, New Juaben Senior High School during the schools SRC Week celebration in May 2022.
Nene Odompleh is the team lead for www.the1957news.com, one of the young but well performing news portals in the country currently.
Nene took to his instagram page to share a story of how he engage NJB City students on a very important topic as a guest speaker at the schools SRC week celebration months back.
……. On 21st May 2022 I had the opportunity to be the guest speaker at my alma mater's SRC week celebration.
I spoke on the theme "Life After Covid: Emerging From The Pandemic The African Way, The Role of The Ghanaian Student"
Being someone who started my blogging career during the pic of the deadly coronavirus pandemic, I used my experience of starting something new at a time when the world seem to be at a standstill as a point of reference to the students and advised them to always make a way of the unfortunate.
It was such a great feeling to be back at NJB City. I recalled the moments I stood on the same podium as a Student leader to give announcements and even advise the over 2,500 students populace at the time on discipline and other issues concerning the well-being of the students and the school as a whole. Yes! I was the most strict student leader at the time because I believed discipline was the only way of becoming a force to reckon with in the bigger world.
Oh, yes! The Popular "Act of Public speaking" propelled me to the big world. It built my confidence even though I was always behind the scenes during those days.
Dear, young people! We're the future and no one can take that from us. We owe our schools, churches, parents, teachers, and even ourselves a greater responsibility of being our best selves in all our endeavors.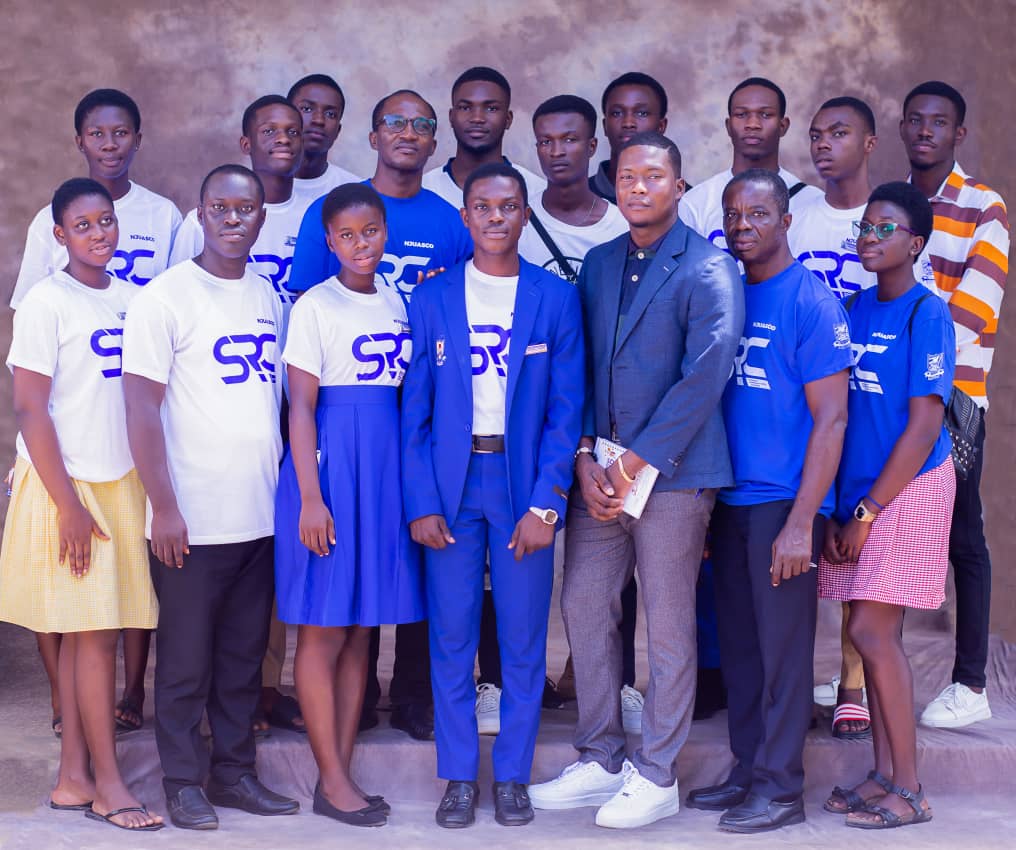 Remember it's always a #JourneyToTheTop, and every moment of our lives matters in this process.
Thanks to the SRC for giving me the opportunity to share my story and also engage future leaders. I enjoyed every bit of it. I hope to do this once again pretty soon.