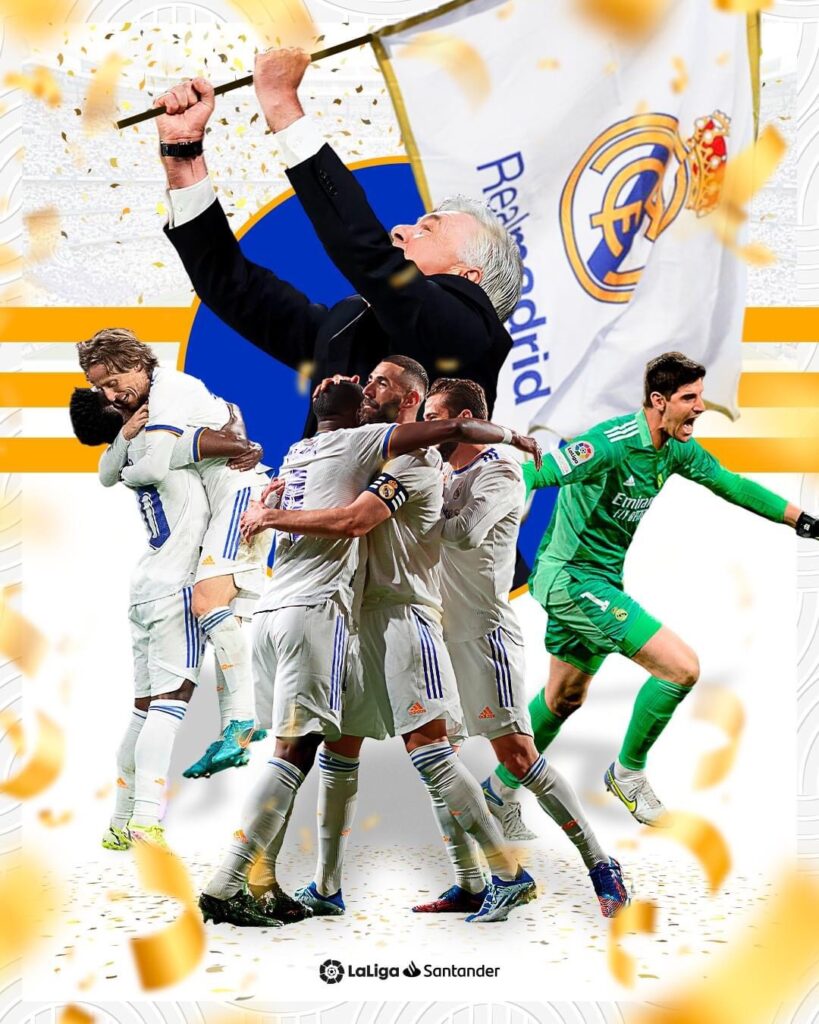 Spanish football giant Real Madrid thrashed English side Liverpool football Club by a goal to nil at the 2021/202 UEFA Champions League(UCL) finals yesterday, May 28, 2022 at the French capital Paris. This increase their Champions League title tally to fourteen, making them win the trophy than any club in the world.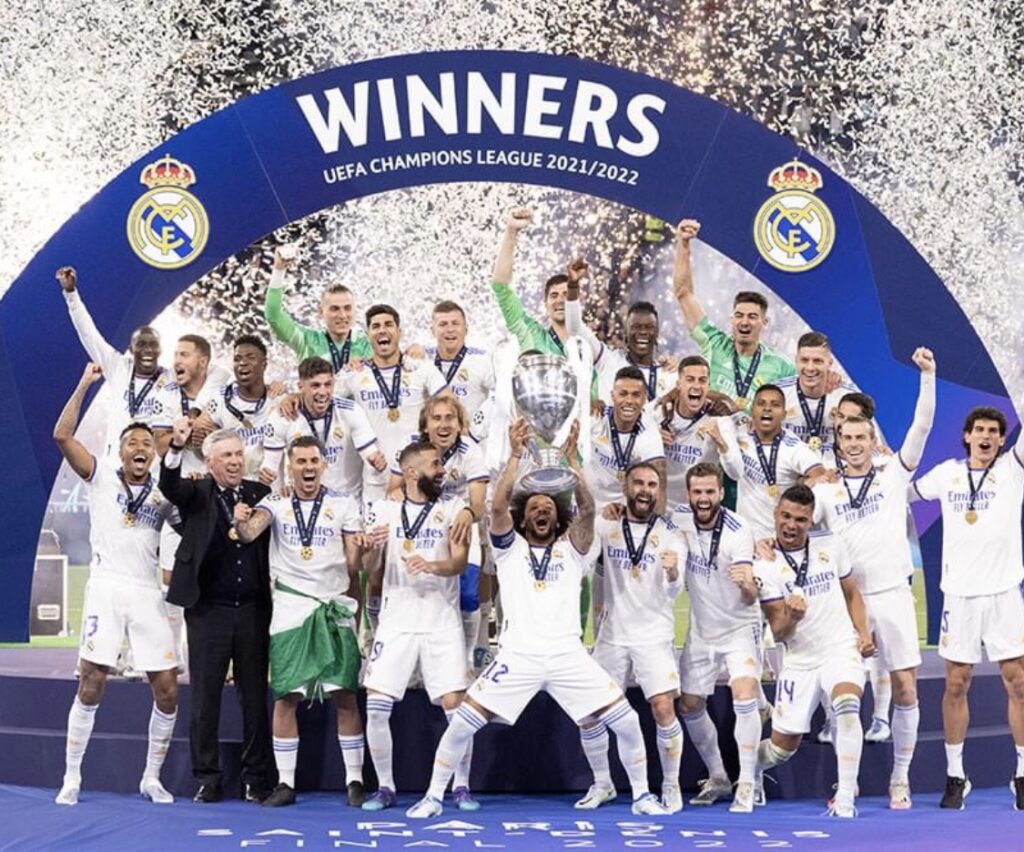 The game, which was held at the "Stade de France" stadium in Paris, was delayed for nearly 25 minutes due to circumstances beyond the control of the organizers.
The first half ended goalless after Karim Benzema's 45th goal was ruled out by Referee Clement Turpin following a VAR review.
After a powerful push by Valverde, Vinicius Jnr launched a skillful setup in the fifty-seveth (57th) minute in the second sphere of the game, resulting in a one-goal victory for Los Blancos (Real Madrid).
In history,
Real Madrid has now won its fourteenth(14) UCL title and has maintained its winning streak of the Champions League trophy during World Cup seasons.
The title race between the two teams at the Stade de France in Paris is now at par with Real Madrid adding to their tally for the second time in their all-time UCL final games against Liverpool.