The Vice President of the Republic of Ghana, H.E. Dr. Mahamudu Bawumia has shared his thoughts on the benefits of using our gold to buy oil products.
Talking about why there is a need to use our gold to buy imported oil products, he said, " The demand for foreign exchange by oil importers in the face of dwindling foreign exchange reserves results in the depreciation of the cedi and increases in the cost of living with higher prices for fuel, transportation, utilities, etc."
Dr. Bawumia further chronicled that the government is working towards a policy that will fight against this challenge and aid in reducing the nation's dependency on the US dollar.
"To address this challenge, the Government is negotiating a new policy regime where our gold (rather than our US dollar reserves) will be used to buy oil products.
Again, he nailed on the benefits the economy would derive if the new policy is administered. Reduction in the persistent depreciation of the cedi, hikes in the price of fuel, electricity, food prices, and appreciably more were some of the examples of benefits he cited that it will be of great advantage to curb the Government's challenges.
"If we implement as envisioned, it will fundamentally change our balance of payments and significantly reduce the persistent depreciation of our currency with its associated increases in fuel, electricity, water, transport, and food prices".
Equally, the founder of Ghana Gold-Expo, Mr. Steven-Blessing Ackah, and the Minister for Western Region, Honourable Kwabena Okyere Darko-Mensah have supported the words of the Vice President via reposts.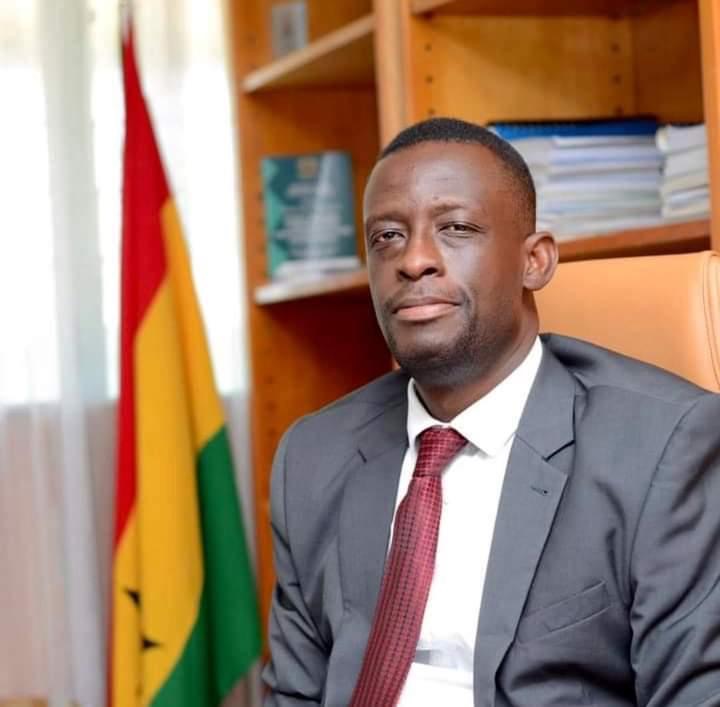 "Indeed! the future is before us to make the right policies. Be Bold Be Gold", Mr. Ackah quoted.
Mr. Okyere Darko also championed the idea "Bold move. A believe at Ghana Gold Expo".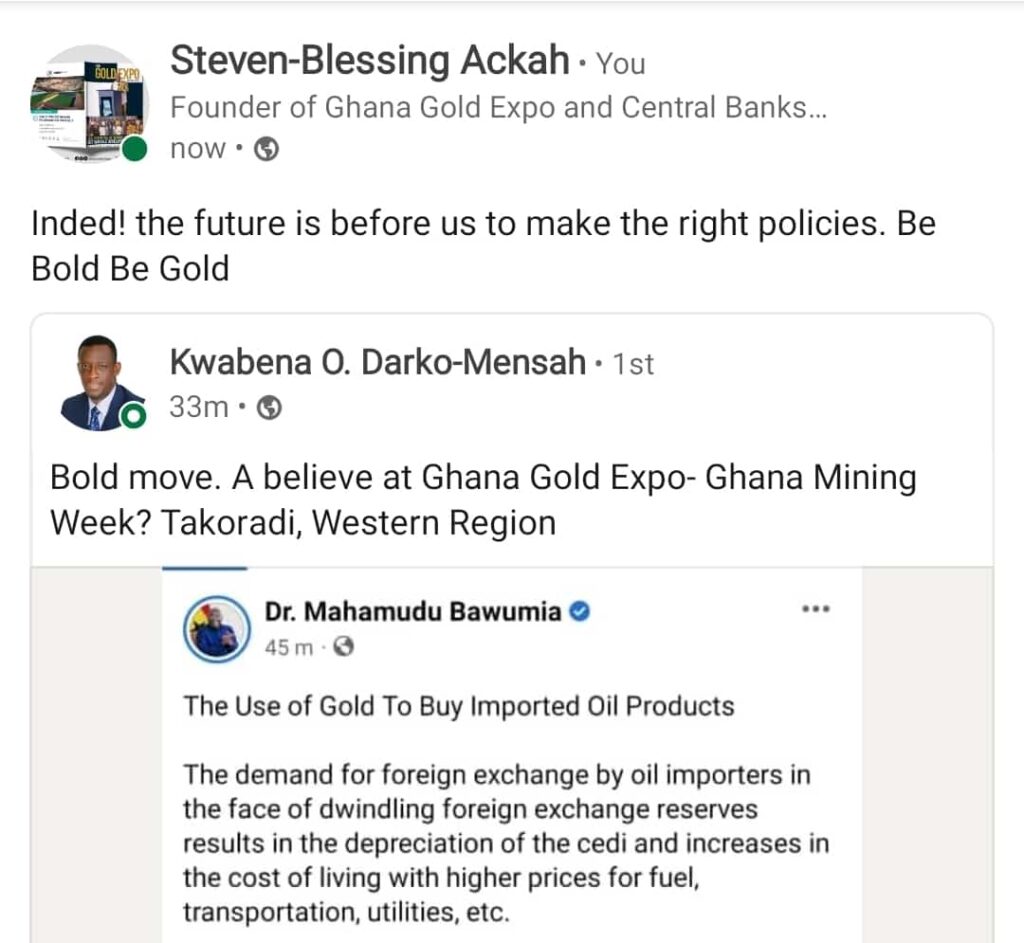 He appraised the Minister for Lands and Natural Resources, Energy, and Finance, Precious Minerals Marketing Company and the Governor of the Bank of Ghana for their immense support channeled towards the new initiative.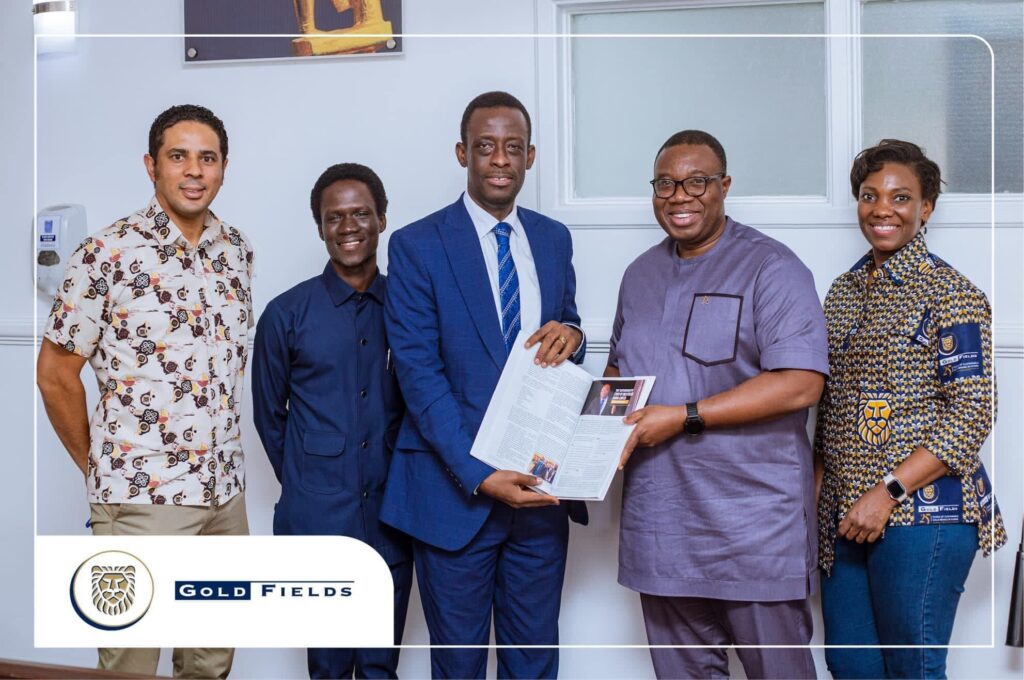 The Ghana Gold Expo is an initiative by the Western Regional Coordinating Council which focuses on promoting Zero Mercury (Responsible Gold Production) in local mining and provides the platform to advance against the application of deadly chemicals in mining.
Story written by Salome Kwaw.