The Redeemed Christian Church of God yesterday, 30th August donated a cheque of GHS 11,500 towards the construction of the National Cathedral.
Speaking at the short ceremony at the National Cathedral Secretariat, representatives of Pastor Adeboye's RCCG said their donation was necessitated by President Akufo Addo's appeal to the Christian community to support the project.
Their donation was warmly received by the Chairman of the National Cathedral Secretariat, Dr. Opoku Mensah. He thanked the church for their kind gesture.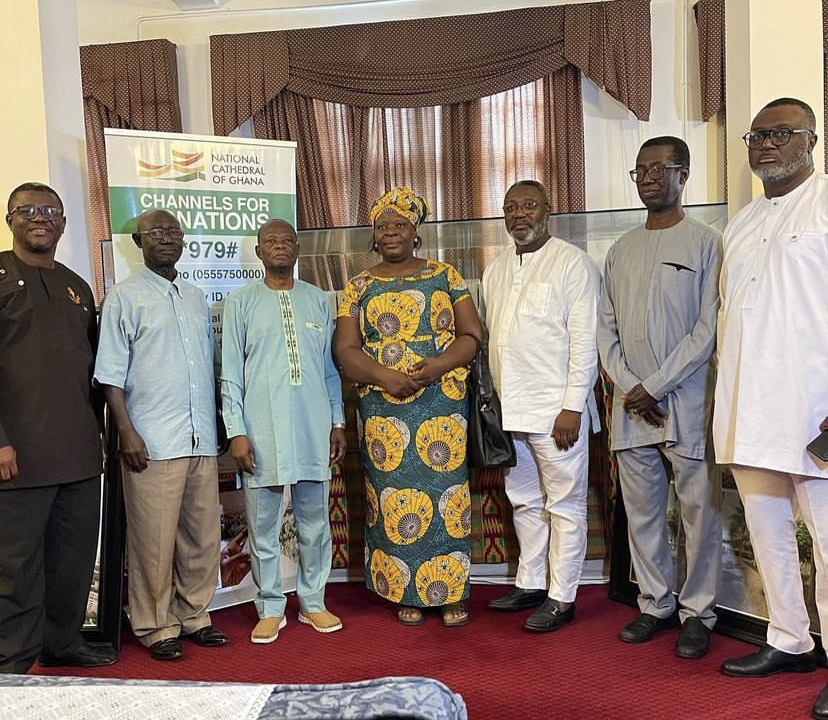 Dr. Opoku during his speech said he believes the donation by RCCG is a very symbolic one, reiterating President Akufo Addo's speech in Washington DC on May 5, at the African Lecture on the Museum of the Bible that, the construction of the Cathedral is a gift to the church of Africa.
"The National Cathedral represents a very critical moment in almost Christians history, that for the first time in history, there are more Christians in Africa than any part of the world and leading that is the Redeemed Christian Church of God which is the largest in Africa with representation in one hundred and ninety-six countries."
Dr. Opoku also stated that beyond the historical positioning of the Cathedral, the project when completed will welcome Christians from across the world to Ghana and will also aid boost Ghana's economic growth.
Responding to a question by Nene Odompleh of www.the1957news.com on how much the Cathedral is expected to reck in after its completion, Dr. Opoku said the economic impact analysis they have made indicates that the Cathedral is expected to reck in a sum of 85 Million Dollars in its first 5 years of operations.
He, therefore, pleaded with all Christians in Ghana and worldwide to support the project as the construction has come to a halt due to a lack of funds.