Mr Kagiso Lerutla, the Group Chief Financial Officer of the City of Ekurhuleni, has once again demonstrated his commitment to social responsibility by donating 100 school uniforms to the Nogaane Moretsele Development Center in Limpopo. This donation is part of his personal philanthropy work, which seeks to support disadvantaged communities across South Africa.
The Nogaane Moretsele Development Center is a community-based organization that provides support to children and young people in Limpopo. The center offers after-school programs, mentoring, and tutoring to help children achieve their academic and personal goals. However, many of the children who attend the center come from underprivileged backgrounds, and their families cannot afford basic school necessities like uniforms.
Mr Lerutla's donation will help ensure that these children have the necessary school uniforms to attend classes and participate in school activities. The uniforms will help to alleviate the financial burden on families and promote a sense of equality among students.
Speaking at the handover ceremony, Mr Lerutla emphasized the importance of education in breaking the cycle of poverty and ensuring a brighter future for children.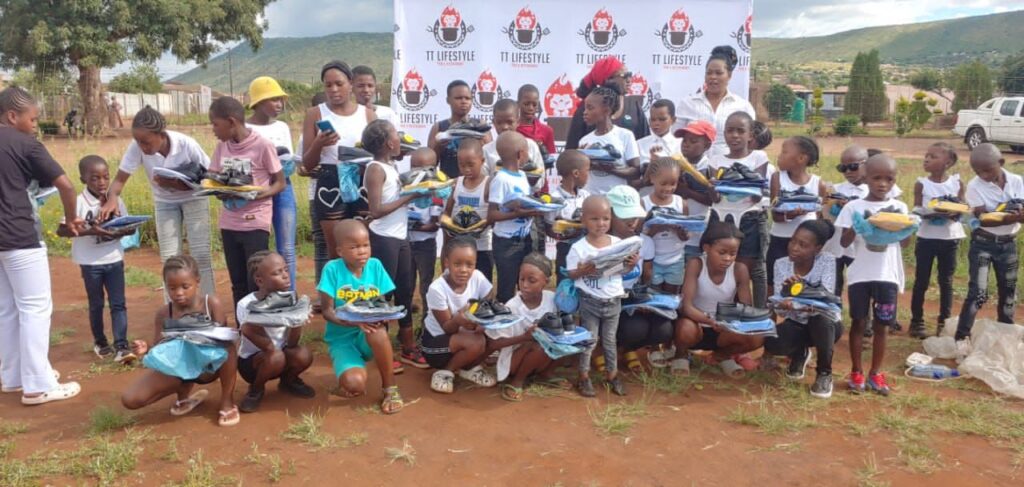 "I believe that education is the key to empowering our youth and building a better future for South Africa. It is essential that every child has access to the necessary resources to reach their full potential," he said.
Mr. Lerutla has long been a passionate advocate for social responsibility and has made several personal contributions to organizations working towards social upliftment. He believes that as leaders, it is important to use our positions and resources to make a positive impact on society.
The handover ceremony was attended by representatives from the Nogaane Moretsele Development Center, local officials, and members of the community. The center expressed its gratitude for Mr. Lerutla's generosity and stated that the uniforms would make a significant difference in the lives of the children they support.
Mr. Kagiso Lerutla's donation of 100 school uniforms to the Nogaane Moretsele Development Center in Limpopo is a shining example of how leaders can use their resources to make a positive impact in society. South Africa needs more leaders like Mr. Lerutla who are willing to step up and make a difference in the lives of those who are less fortunate. His donation will go a long way in helping children access education and realize their full potential.