The West Africa well-known and premier communication University, Ghana Institute of Journalism (GIJ), under the auspices of the women commissioner (WOCOM) set to host the grand finale of this year's "Miss Communicator" on today , 31st October,2022.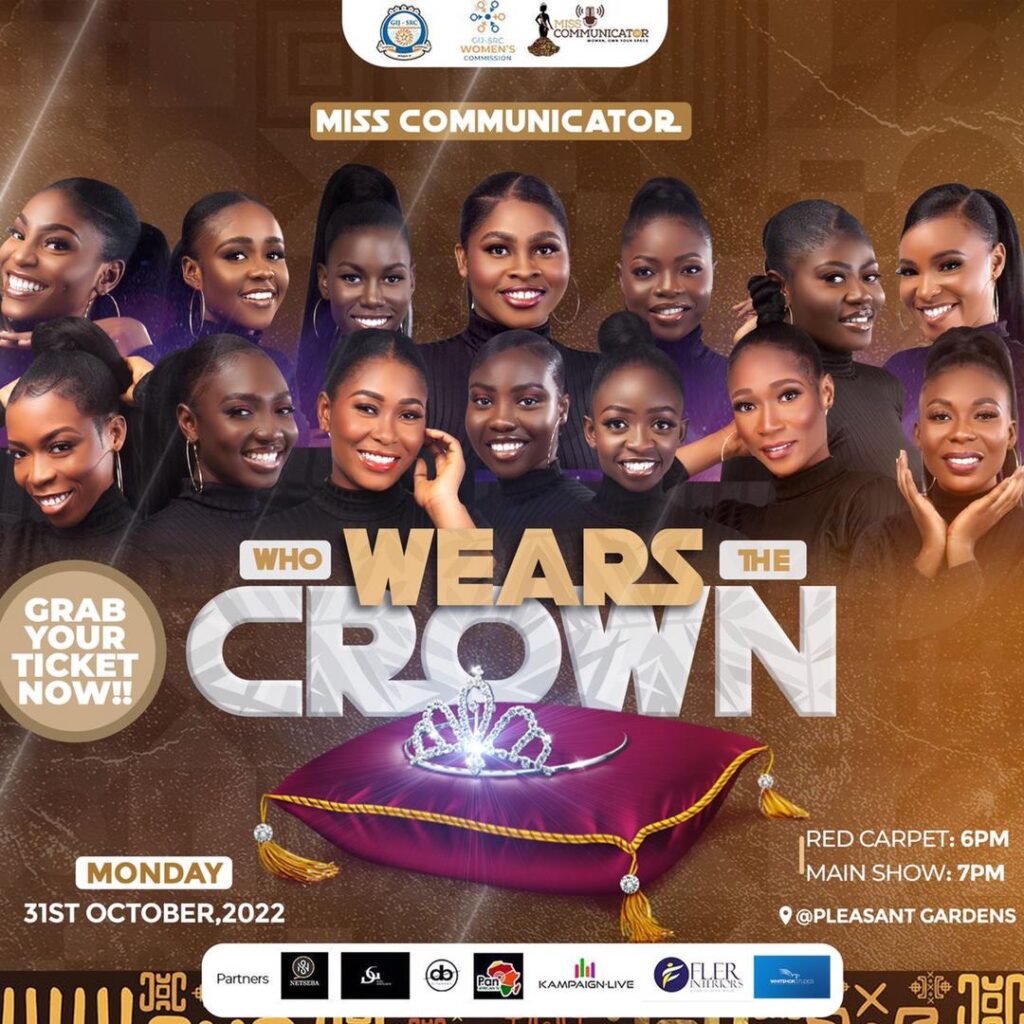 The path to the grand finale, although was short, it has been a good one, obviously for the contestants.
As part of the competition, the contestants had series of trainings on public speaking and modelling, which were key and a part of the motives behind the initiative.
In addition, they (contestants) were tasked to write a speech to the office of the first lady of the republic of Ghana, H.E Rebecca Akuffo-Addo seeking for a reduction on the 20% tax on sanitary pads. This particular speech was an individualistic project.
Fortunately or unfortunately, the competition did not last long enough for the organisers to chip in more innovative, creative and educative activities due of the institutions' busy schedule which directly affected almost all the contestants.
Finally, after the brief weeks of displaying nifty and diverse beauty of culture, talents, fashion and a few to mention, the journey, that is 'Miss Communicator' set to halt and climax with fourteen (14) beautiful ladies competing amongst themselves to wear the crown which is obviously designed for just a person, and that is the winner.
Judges introduced to judge at the grand finale include Ekua Mends Bannerman (GMB 2019 Winner), Faith Senam Ocloo ( Fashion PR Strategist, CEO E'April P Public Relations.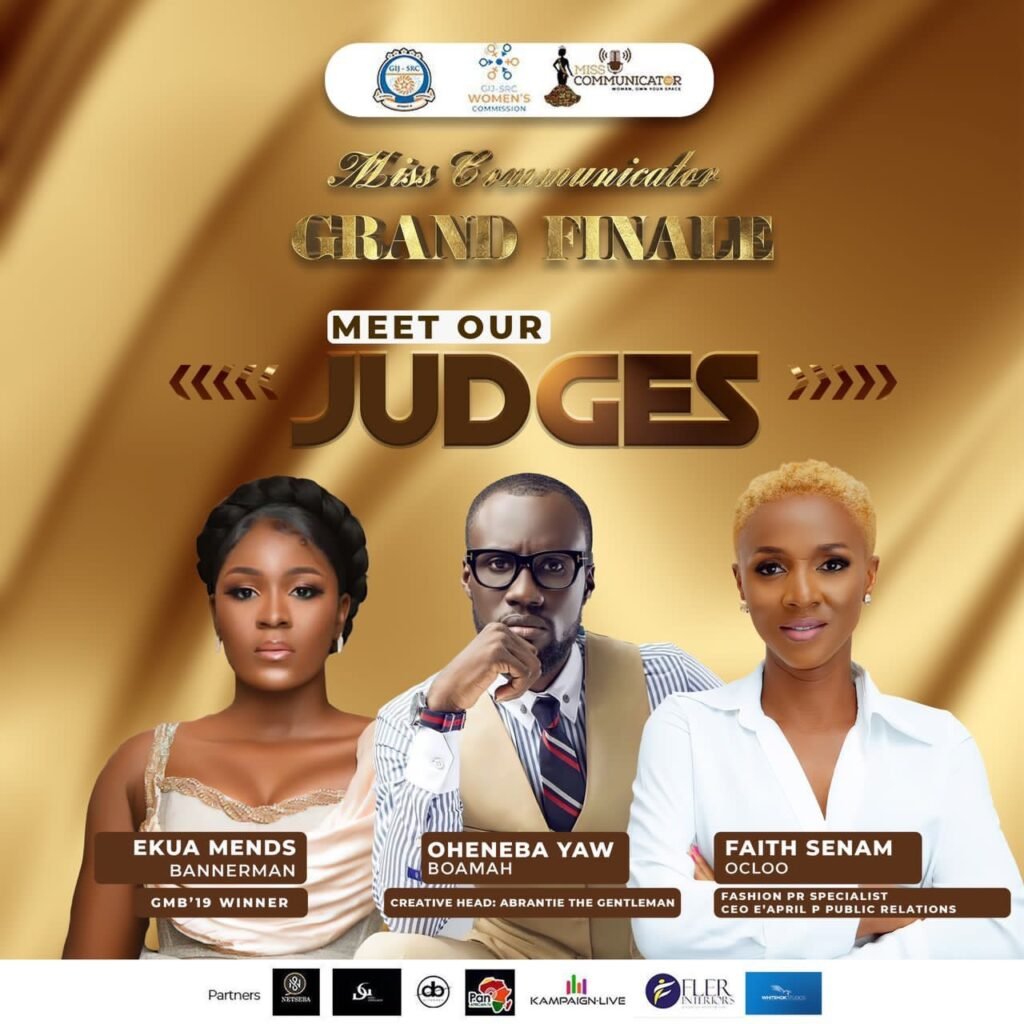 The grand finale will kick off with the red carpet and main show commencing at 6pm and 7pm respectively, at the Pleasant Gardens, Accra.
The red carpet will be hosted by Manteenah Naa Djama Odoi, meanwhile, Efo Korku Mawutor and Evergreen Asantewaa will mc the main program.
Who edges out the other thirteen (13) pulchritudinous ladies in a quest to wear the eminent crown?
Written by Salome.